Compliance and Accessibility Insights from the 2017 ADA Symposium
Published on
Braille Works was proud to be a sponsor at the ADA Symposium, in May 2017.  I had the pleasure of meeting many ADA coordinators, compliance officers and advocates from across the United States.  Additionally, I was also able to attend informative conference sessions about ADA, 504 and 508 Compliance issues taught by industry experts.
There is so much for me to reflect on from the event, but there are three areas that I want to share in my update.
Passing on the gratitude from the ADA Symposium.
The first area is for the Braille Works Team.  Many people stopped by the Braille Works booth to thank us for the service and quality of work that we produce.  I am not on the servicing and production side of the company, so I want to publicly pass along the praise.  Positive feedback is encouraging for a team and I am proud to work with people who really go the distance for our clients.  I loved that people were thankful for purchasing our compliance products.  This told me we are doing more than keeping businesses in federal compliance.
A united front for Americans with disabilities.
Next, it was encouraging seeing municipalities, public and private organizations, schools, government agencies and healthcare companies in attendance at the event.  The US Census Bureau estimates that there are nearly 53 million adults in the United States of America living with a disability.  For decades people have been fighting for the civil rights of all persons, but often those with disabilities became the "exception" to being entitled to equal rights.  With more awareness and advocacy, more and more organizations are recognizing the value and contributions people with disabilities have to offer and while we have not achieved equality, the pendulum seems to be shifting in a positive direction.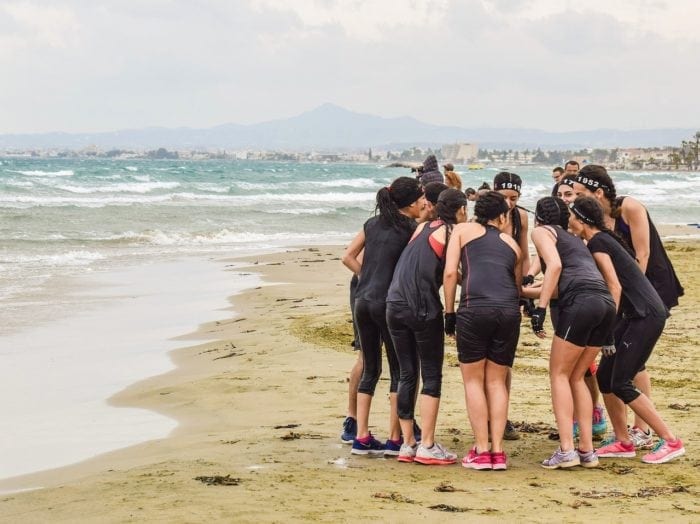 Firsthand accounts led the conversation.
Finally, the industry experts presenting at the ADA Symposium were speaking to us with firsthand knowledge, as most of them are living with a disability.  This insight brought more to the conversation than the words written in the law book.  We were able to hear and understand how a communication barrier can prevent independence and privacy for another person.  These are things that we often take for granted, like: Being able to read our own bank statement and managing our own finances; reading our medical discharge papers and medical instructions; paying our own utility bills; and accessing materials via the web, to name a few.  When you hear how easy it is to provide someone with the tools to be independent, it becomes more than a civil right, it becomes a human dignity issue.  If more people actually knew what they were preventing by not being accessible for all people, I don't think we'd have accessibility issues.

Attending a conference often invigorates me, inspires me and motivates me to take action.  I was not disappointed with all that I gathered and learned from the ADA Symposium and I look forward to attending again next year, in Pittsburgh, PA.

Tags: 508 compliance, 508 Compliant, Accessibility, accessible banking, ADA Compliance, Americans with Disabilities Act, disability, Disabled, large print


Categorized in: Accessibility, News and Events

This post was written by Christine Sket