Actuate Experts to Host Complimentary PDF Accessibility Seminar in New York City May 22nd
Published on
Actuate Corporation
May 12, 2014 7:00 AM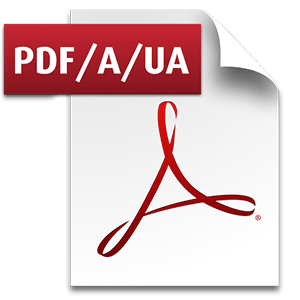 San Mateo, Calif. – May 12, 2014 – Actuate Corporation (NASDAQ: BIRT), The BIRT Company™ and the leader in personalized analytics and insights, today announced that it will host a complimentary PDF Accessibility Seminar in New York on Thursday, May 22, 2014. Three sessions will be led variously by Jeff Williams, Director of Product Management; Will Davis, Sales Engineering Manager; and Shannon Kelly, Global Accessibility Solutions Subject Matter Expert; all with Actuate's Content Services Group; Anna Bradley, CEO at Criterion Accessibility Solutions; and Lou Fioritto, Co-owner and Vice President at Braille Works. These presenters will demonstrate and discuss the benefits of Accessible PDFs, and will describe solutions for implementing accessible PDF content for visually impaired customers in any industry.
About the Actuate Expert Presentations
Following Bradley's presentation regarding the convergence of IT Accessibility legislation and demographic trends, Kelly and Fioritto will discuss and illustrate Accessible PDF tag structure for compliance, including an interactive screen reader demonstration. Williams and Davis will conclude the seminar with an in-depth overview and live demonstration of how Actuate's Document Accessibility Appliance™ is easily implemented and deployed. This product, built on patented technology, is an out-of-the-box tool that automates the end-to-end process of creation, storage, remediation and delivery of high volume, accessible customer correspondence content.
Seminar Information
When: 8:30 a.m. – 12 p.m. EDT on Thursday, May 22, 2014
Where: The Plymouth Room, 9th Floor, at the Westin New York at Times Square; 270 W. 43rd Street, New York, NY, U.S.
How: Register online at https://www.opentext.com/events-and-webinars
A complimentary continental breakfast and refreshments will be provided.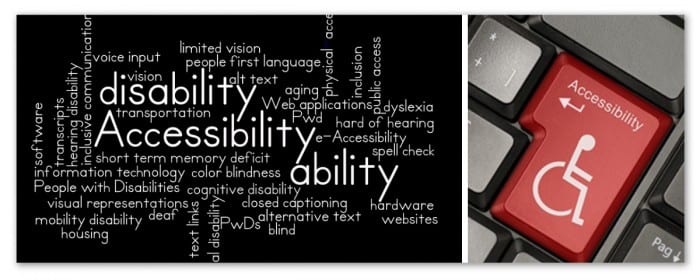 About Actuate (NASDAQ:BIRT) – The BIRT Company™
Actuate provides software to more than 3.5 million BIRT developers and OEMs who build scalable, secure solutions that save time and improve brand experience by delivering personalized analytics and insights to over 200 million of their customers, partners and employees. Actuate founded and supports BIRT – the open source IDE – and develops BIRT iHub™ – the world-class deployment platform – to significantly improve productivity of developers working on customer facing applications. Actuate's BIRT Analytics™delivers self-service predictive analytics to enhance customer engagement using Big Data. The Actuate Customer Communications Suite™ empowers organizations to easily transform, process, personalize, archive and deliver high volume content and individualized correspondence. Actuate is headquartered in Silicon Valley with more than 5,000 enterprise customers in financial services, technology and government. Visit actuate.com and developer.actuate.com.

Copyright © 2014 Actuate Corporation. All rights reserved. Actuate, legodo, BIRT iHub, BIRT Analytics, Actuate Customer Communications Suite, The Actuate Document Accessibility Appliance, BIRT onDemand, BIRT Viewer Toolkit, and the Actuate logo are trademarks or registered trademarks of Actuate Corporation and/or its affiliates in the U.S. and certain other countries. The use of the word "partner" or "partnership" does not imply a legal partnership relationship between Actuate and any other company. All other brands, names or trademarks mentioned may be trademarks of their respective owners.

Contacts:

Kate Lynch, Corporate Communications, Actuate
klynch@actuate.com +1.650.678.8658 (mobile)

Jacob Moelter, Market Street Partners
ir@actuate.com +1.415.571.4956 (mobile)

Tags: Accessibility, Accessible Documents, Accessible PDF, Actuate, Assistive Technology, Lou Fioritto


Categorized in: Accessibility, Informational, News and Events, Technology

This post was written by Jeff Frcho