Blindside Movie Review: Black Mass
Published on
The Nation's Premier Blind Movie Critic, Jay Forry, Shares his Unique Take on Black Mass, Staring Johnny Depp
In this week's post we'd like to introduce you to Jay Forry, the blind movie critic.  His movie reviews are syndicated across the nation on several radio stations and newspapers. Jay's one-of-a-kind style and wonderful sense of humor make for insightful and entertaining critiques that will tell you what's hot and what's not.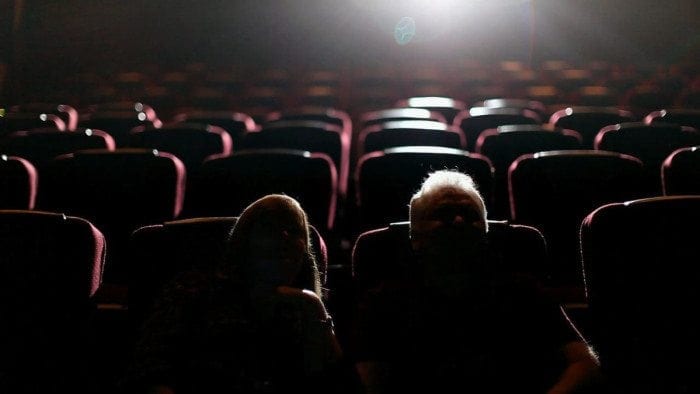 Jay's Rating System
A – So good, blind people like it
B – I'm glad I could hear it
C – I had one eye open
D – I'm glad I couldn't see it
F – Blindness was a blessing
Black Mass, Hollywood's Story of Whitey Bulger
In the crime film Black Mass, Scott Cooper directs the true story of James "Whitey" Bulger, one of the most ruthless crime lords in American history.
In 1975, Whitey (Johnny Depp) was head of the Irish mob in south Boston and had a tight rein on gambling, racketeering and murder, which most people were aware of.  What they didn't know was that Whitey was an informant for the FBI and in particular, agent John Connolly (Joel Edgerton) who was Whitey's childhood friend.  Whitey was a family man with girlfriend Lindsey Cyr (Dakota Johnson) and a child that he taught to punch the other kids only when no one was watching.  Whitey also had a brother named Billy Bulger (Benedict Cumberbatch) who is a Boston state senator.
When tragedy strikes Whitey's family, he really goes off the deep end and his gang terrorizes the city. (Let's just say I'm glad I didn't go to the same bars Whitey did at that time.) Of course the years of Whitey's organized crimes begin to come to an end and it's surprising who is caught in the net.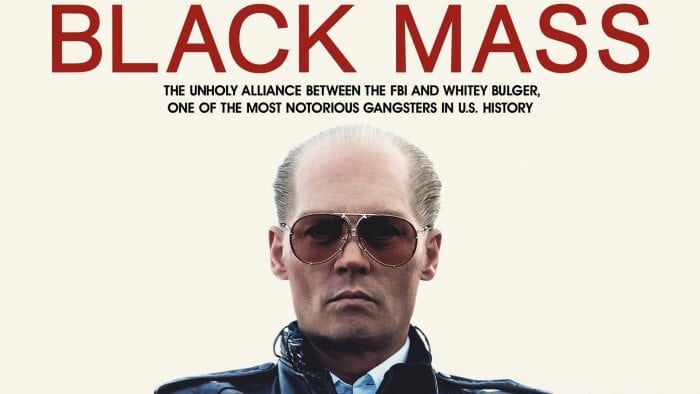 While watching this film I was thinking about how this really happened and the brutal violence that took place over that time is unbelievable.  Whitey Bulger had a two million dollar bounty on him for information leading to his arrest.  (After watching this film I think I would have foregone the money considering what he did to people who double-crossed him.)

I'm just going to say it – Johnny Depp should receive an Oscar nod for this role.  His Boston accent was perfect, not over the top, but just enough where he sounds authentic.  When Depp was asked to play Whitey he declined because of salary issues but fortunately, he came back for the role.  (Maybe the studio only wanted to pay him the federal minimum wage.)  The rest of the cast was also fantastic with other supporting actors like Kevin Bacon and Peter Sarsgaard in other minor roles.

Not only was this movie very well made, it was fast paced and entertaining.  (Comments you usually don't hear when discussing a possible contender for an Academy Award.)  It was refreshing to be able to follow the many characters moving in and out of the story, especially watching how characters that were gone from the film really fast were helped by Whitey the hard way.

I'm giving this biopic a B+ rating.

This movie has been given an R rating by the Motion Picture Association of America.

Although I am blind, I can appreciate a good movie as well as sighted individuals.  I rely more on a good story line than special effects.  Visit BlindsideReviews.com for more unique and entertaining reviews.

Tags: black mass, blindside movie reviews, blindside reviews, jay forry


Categorized in: News and Events, Offbeat, Opinion

This post was written by Jeff Frcho