The Braille Challenge is Back!
Published on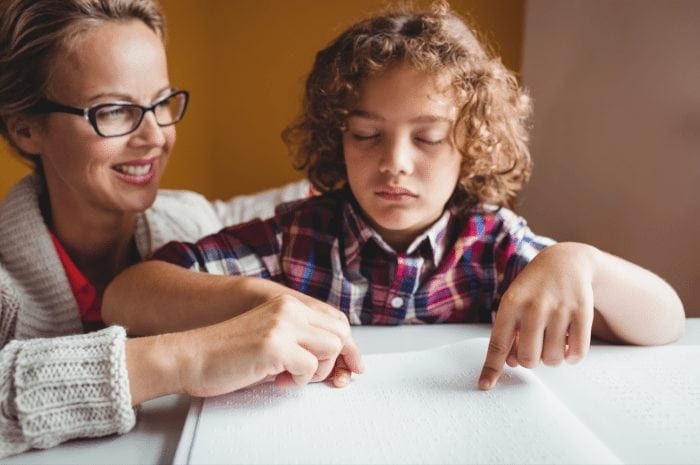 The Braille Challenge is back in West Florida, March 2, 2018, at the Lion's Eye Institute in Ybor City, Tampa with Louis and The Braille Factory.
What is the Braille Challenge? 
Students from across the United States and Canada compete in an academic competition that is unique to those who are visually impaired. The challenge promotes braille literacy in a fun and rewarding way. 
The participants will demonstrate competency in reading comprehension, speed, and accuracy of writing, spelling, proofreading, and read tactile charts and graphs.  
The Braille Challenge depends on the kindness of the community to host a successful event.  Teachers of students with visual impairments (TVIs) volunteer their time to proctor the competition and to score their work. Many other volunteers lend their time and skills to the event, from being a guide to feeding the participants and their families.
The top 50 scoring participants from all regions will be invited to participate in the second level of the competition in Los Angeles, California, in June 2018. The competition is held at the University of Southern California. This exposure to a higher learning facility helps students and their families explore the resources available to people with visual disabilities.  
Why braille literacy matters.

Literacy in the United States is defined as the ability to read, write and comprehend the English language. That definition is also true for students who are blind or have low vision. The ability to read and write braille is literacy. 

Due to advocacy efforts, more students are learning braille than in the decade before.  The Braille Institute, along with many regional and national sponsors and volunteers, make the Braille Challenge possible.

Braille Works is humbled to be a Florida sponsor for the Braille Challenge. Braille Works employees are also taking time out of their schedule to assist on the day of the South West Florida Regional Event. Join us on social media to follow along.

Tags: Braille, braille challenge, braille literacy


Categorized in: News and Events

This post was written by Christine Sket