Make it Accessible – An Appeal to the Business World
Published on
Did you know… you can make it accessible?
Sometimes there can be a divide between businesses and the visually impaired community. When a company relies heavily on visuals and graphic displays to conduct business, it becomes extremely important to have an accessible option for customers with visual impairments.
Have you considered what it might be like for them?
Have you stopped to consider what it might be like for your customers who are living with a visual impairment?
Can customers order from my store without eyesight?
Are my menus too visually dominated?
What's it like to do business with us if you have a disability? Is this reasonable, would I want it that way if it were me?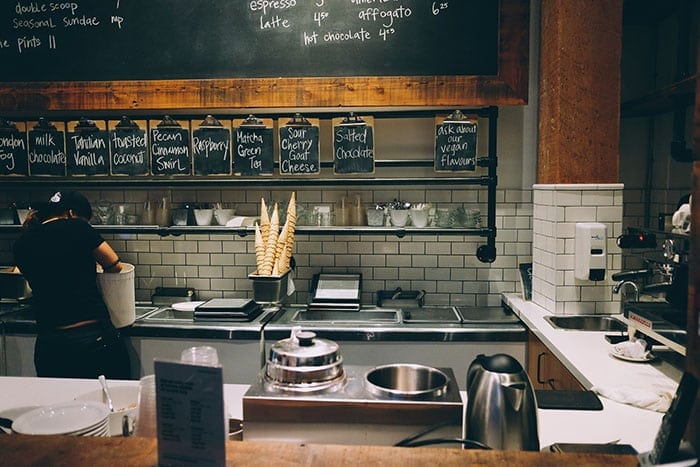 Please, make it accessible.
We've been helping businesses reach out to the visually impaired community and connect with their customers who are living with other disabilities for over 22 years. If you've got a message that you want to make sure all your customers can read, please think about how to make it accessible. We can help you do it in truly meaningful ways.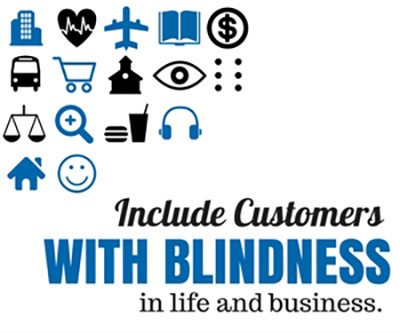 It's not about charity.
If you want to make a real difference in the lives of others, you don't have to look to charity. Getting accessible documents like Braille is a great place to start and helps to include everyone in business and in life; which is what's really important.
We fundamentally believe that life is better when you include everyone, and that's why we want to ask you to join us in the mission of "making the world a more readable place.™" Accessibility can bring people together and it helps to build relationships with more members of your community; it's a decision we believe you'll be proud of.
Then when you find someone else who starts to feel bad for those who are different from themselves, ask them to join you in creating real change. Encourage them not to feel bad, but to take it as a sign to try and find meaningful ways to include everyone.
Contact us today to get started on your path to accessibility. If you don't have any documents in mind but still want to help, try forwarding this message to a friend- we could all use a reminder to think about including everyone.

Tags: Accessibility, accessible, Accessible Documents, Blind, Braille, Visually Impaired


Categorized in: Accessibility, Banking, Government, Health and Wellness, Informational, Restaurants

This post was written by Braille Works