Odyssey of the Mind Teammates Pay it Forward
Published on
Paying it forward is heartwarming especially when it comes back full circle. We're a proud sponsor of many Odyssey of the Mind teammates and teams from the Buccaneer Bay (Tampa Bay) Region. This year, one of the teams we sponsor made an unusual request. They wanted help finding a soccer ball for a child who is blind. We, of course, wanted to know why and the answer made us proud.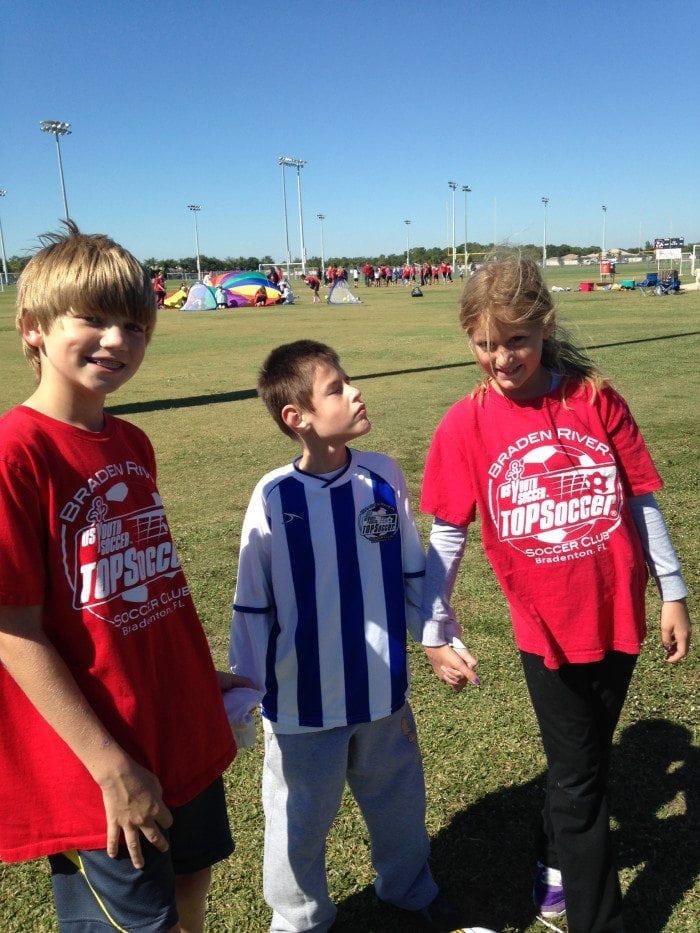 Odyssey of the Mind teammates, Lauren Wampler and Norman Bush, from Rowlett Academy in Manatee County took time out of their busy practice schedule to assist with the TOPSoccer program. TOPSoccer (The Outreach Program for Soccer) is designed to bring the opportunity of learning and playing soccer. They are open to any child, ages 4 and older, who has a physical disability, mental disability or special need.
Lauren and Norman worked together for the entire soccer season to bring action and friendship to their buddy who is blind. They also recognized that Braille Works sponsored their team and sought out the resources to give their buddy the best experience he could have in soccer. We were honored to purchase the Rattle soccer ball. Lauren and Norman reported back that the ball worked very well for their friend.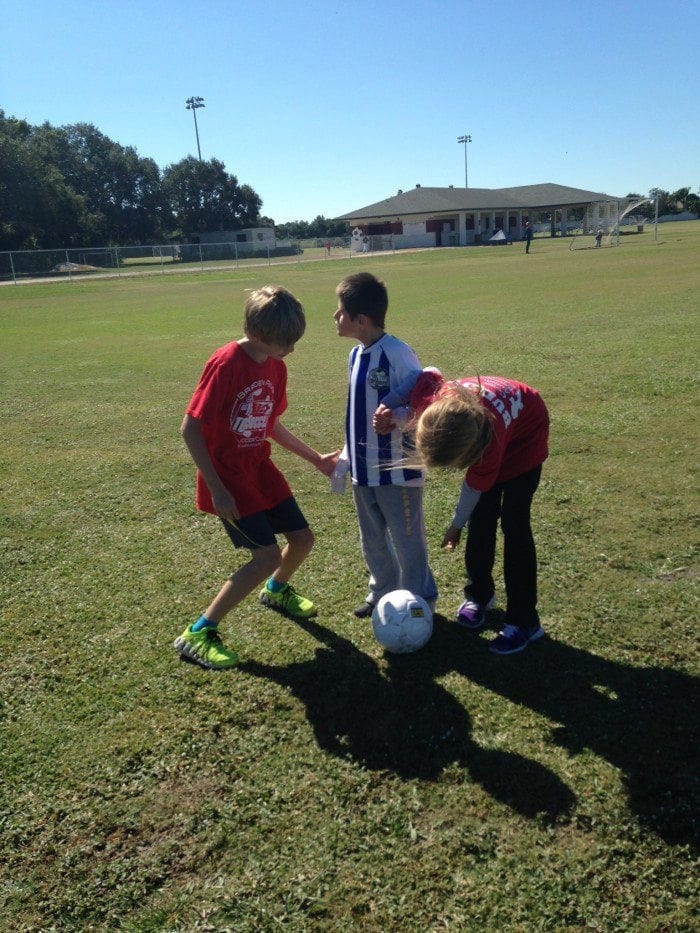 On February 14, 2015, Lauren, Norman and their Structure Team took first place at the regional Odyssey of the Mind competition. They are first place in our book too. We look forward the cheering them on as they compete at the University of Central Florida in the State Odyssey of the Mind Competition.
About Odyssey of the Mind
Odyssey of the Mind is an international educational program that provides creative problem-solving opportunities for students from kindergarten through college. Team members apply their creativity to solve problems. The problems range from building mechanical devices to presenting their own interpretation of literary classics. They then bring their solutions to competition on the local, state, and world level. Thousands of teams from throughout the U.S. and from about 25 other countries participate in the program.

Tags: Blind, Blind Athletes, Braille Works, odyssey of the mind, TOPSoccer


Categorized in: Informational, News and Events

This post was written by Christine Sket