We called 2018 "The Year of Accessibility" and We Were Right
Published on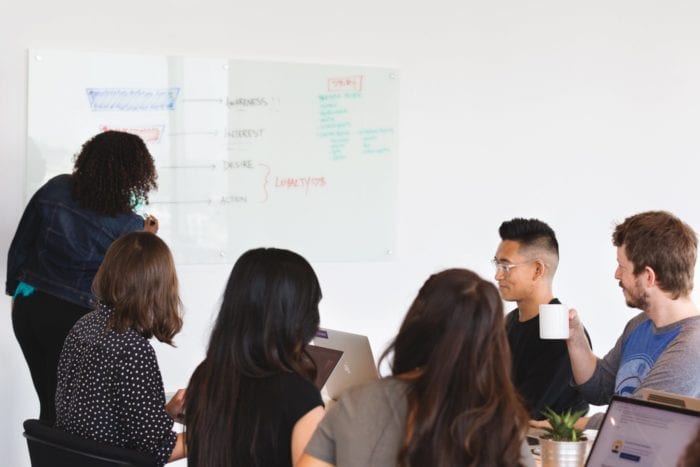 It wasn't until I was having lunch with a handful of millennials in the medical, banking, marketing, and digital media industries that I realized how far accessibility has come. When asked about my chosen industry, over a plate of salsa and chips, I said, "I work in the marketing department for an accessibility company". That's when an analyst at one of the top Big Four banks of the United States said, "Man, accessibility is such a big deal! Right now I'm programming ADA-approved features into one of our solutions for people with disabilities." Funny enough, he didn't know anything about this industry a year ago.
But he's right. Access to information is a big deal.
Last year, Braille Works called 2018 the Year of Accessibility, and we were right. We're hearing people talk about accessibility and they know their stuff. It excites us that there are so many informed developers, business owners, and decision-makers who are enhancing independence for the millions of people with visual, motor, auditory, speech, or cognitive disabilities.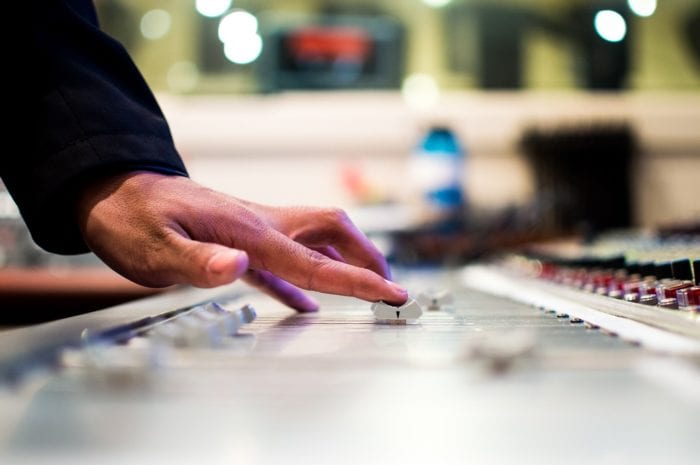 How Did We Turn Up the Volume on Accessibility?
First, we tackled the knowledge gap and many of the myths concerning accessibility. Let's just say there were A LOT of preconceived notions. For one, there's a myth that making a website accessible is always difficult and expensive. The truth is it doesn't have to be, and it's a lot less expensive than a lawsuit. Next, we combatted myths that accessibility was not for small businesses; i.e., mom and pop shops. A few months ago we ended up as part of the topic of a Reddit thread for accessible menus. We had a blast reading through the dialogue, hearing people with disabilities advocate for themselves, and watching restaurant owners of all sizes chime in to say, "Okay, I'm interested! Where can I get braille and large print menus?".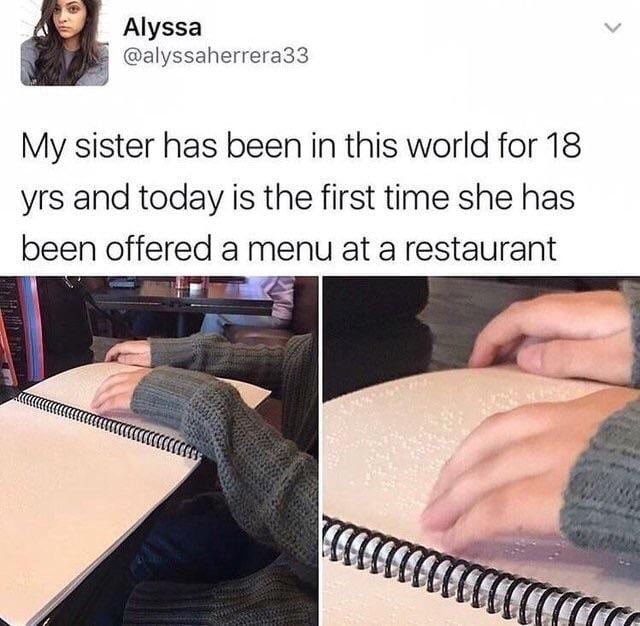 From Novice to Knowledgeable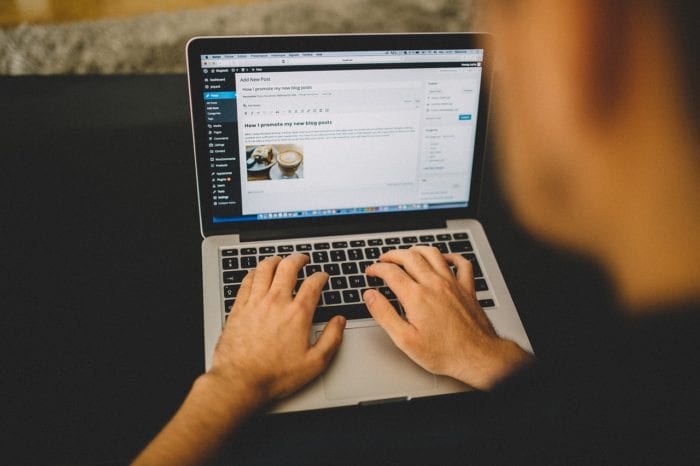 Second, we wrote blogs and published a monthly newsletter chock-full of accessibility tips and compliance industry news. Our materials were also published on Medium.com where over 60 million of their unique monthly readers could learn more about accessibility. We did this because it's important to better understand how communication barriers affect someone's experience and what still needs to be done to create inclusive websites, apps, software, and spaces. We watched as accessibility moved from an afterthought to a key element of the design and implementation process. And, since the U.S. Access Board published a final rule updating accessibility requirements in January 2018, and the Department of Justice recently reaffirmed that Title III of the Americans with Disabilities Act does apply to websites, we'll continue to answer your time-sensitive questions and Google searches, because #AccessibilityMatters.
Lastly, we have a new team member. He's Large, Loud, Lumpy and Legal!  Meet Seymour.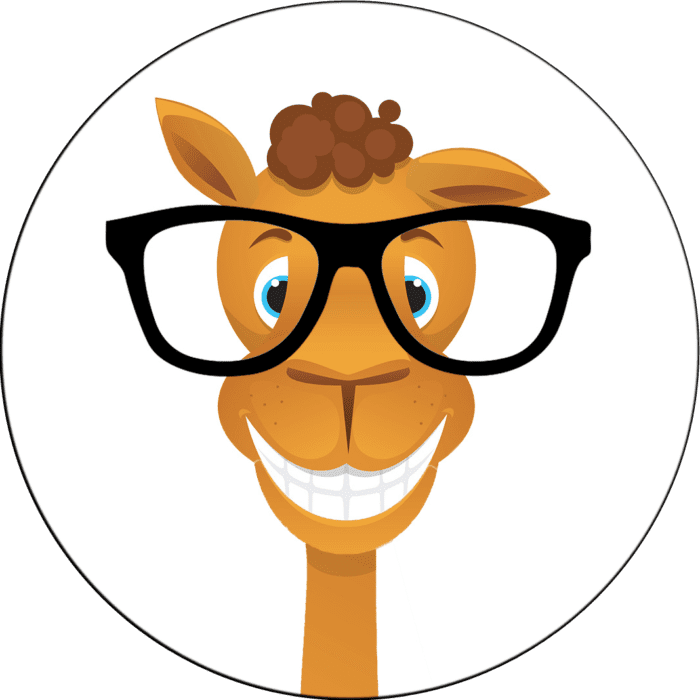 But what does a camel have to do with accessibility? Well . . . He's Large (for large print), He's Loud (for audio), He's Lumpy (for braille) and He's Legal (for accessible PDF's)
You might see him at your local library using a screen magnifier, ordering from a braille menu, or giving shout outs for companies that are accessible. Seymour will not only get you over your compliance humps, but he'll lead the way! His goal is to help the world see more, hear more, feel more, and do more.
From all of us here at Braille Works, thank you for a memorable and accessible 2018. We may not know what to expect in 2019 but we know it will be a very good year for accessibility. We'll even say that 2019 will be Large, Loud, Lumpy, and Legal!
Did you know?
Braille Works published 33 original blogs on accessibility in 2018?
Forbes covered 32 blogs on accessibility in 2018?
Even Medium has an extensive repertoire of blogs on accessibility!
To wrap up the year, we thought we'd share some facts on 2018's accessibility accomplishments.
Google, Twitter, Facebook, Instagram, Pinterest, Skype, Airbnb, eBay, Lyft, and Amazon Alexa became more accessible.
Video gaming got more inclusive. Check out the Accessibility Revolution in the gaming industry!
Universities continued to make websites, online courses, and documents meet web accessibility standards. The Bureau of Internet Accessibility even shared the results of tests run to check the accessibility of a handful of school websites.
Since the lack of accessible clothing is a barrier to greater independence, and being unable to dress one's self is a big part of the independence lost to disability. Designers created clothes that are fashionable, functional, and accessible.
The UK held its first ever accessible shopping day, Purple Tuesday, where hundreds of retailers focused on the needs of disabled customers.
NBC Olympics and Comcast announced they'd be providing video description services for viewers with visual disabilities watching the 23rd Olympic Winter Games in PyeongChang, South Korea –Making it the most accessible Winter Games in Olympic history!
People with colorblindness now have a new tool to help them access on-screen information thanks to the work of @visionaustralia Digital Access team.
A stargazing app guides users with visual impairments through the stars with "auditory and vibrational feedback."
In honor of the National Federation of the Blind's 40th anniversary, the Baltimore Orioles added braille to their jerseys.
Braille and audio "Love Notes" were added to Rice Krispies Treats wrappers. "This year, love and support will be more accessible."
Tech companies, including Microsoft and Apple, worked together to create "plug and play support for braille displays" across devices and operating systems.
A rise in accessible apps helped those with visual impairments navigate cities, transit systems and airports with confidence.
Ford's "Feel the View" allowed riders with visual impairments to "view" scenery outside the car's window.
Jaguar worked with Guide Dogs for the Blind to develop sounds that give an audible cue when an electric vehicle is in motion nearby.
Apple submitted a new set of accessibility emojis to be released in the first half of 2019.
"ADA Accessibility as a Human Right" was CSUN's 2018 theme.
Pharmacies used prescription readers, like ScripTalk, to read aloud dosage information from the bottom of the prescription bottle.
In-flight entertainment was made accessible for passengers with sight loss.
Herbal Essences made a line of hair products accessible.
Accessible voting – Voters with disabilities have been able to cast ballots by mail for years or at the board of elections with assistance. But this technology allows them to vote in person without anyone's help. Not to mention, volunteers spent a chunk of Election Day visiting poll sites to survey accessibility and enforce the Help America Vote Act.
For more follow our hashtag, #AccessibilityMatters, on your favorite social media site.
BrailleWorks 2018:
Designing For Accessibility Doesn't Drive Costs; It Drives Opportunity
Enablement, Empowerment And Accessibility Using Education Technology
Apple Proposes A New Line Of Accessibility Emoji
The Importance Of Web Accessibility And How Marketers Can Help
U.S. Firms Slowly Getting Better At Disability Inclusion
Progress Builds Tools For The Accessible Web
5 Ways You Can Help Shoppers With Disabilities This Season
Winery Websites Must Comply With The Americans With Disability Act, But How?
4 Ways To Respect The Needs Of Employees With Disabilities
How Design Students From Around The World Are Trying To Solve Problems You Didn't Know Existed
Closing The Disability Inclusion Gap At Work: These 5 Research-Proven Ways Will Help You Start Today
What People With Disabilities Want More Store Employees To Know
Is Your Job Application Process Accessible And Inclusive?
Disability Accommodation On Campus: Some Unintended Consequences
Four Things You Should Do Before Even Thinking About Building A New Website
Is That Website Ethical? A Four-Part Test You Can Use
This New Controller Is One Of The Most Important Pieces Of Hardware Xbox Has Ever Made
People With Disabilities Want Paychecks Not Pity: Here's How Businesses Are Helping
Marketing Has A Role In Achieving Diversity And Inclusion In The Workplace
An Online Store For Style-Conscious Shoppers With Disabilities
How Do We Design Workplaces For Inclusivity And Diversity
An 'Onslaught' Of Lawsuits From The Blind Is Happening; Blame Obama's and Trump's DOJ
How Disability-Friendly Is Your Workplace? 4 Ways To Put Your Business To The Test
Enablement, Empowerment And Accessibility Using Education Technology
Want To Provide A Better Website Experience? Fix These 11 Overlooked Pain Points
This Latina Is Using Her Own Experience With Blindness To Bring About Change In The Workforce
How This Woman Is Taking On Diversity In Tech
Stephen Hawking Overcame Challenges. Two Meteorologists With Disabilities Have Too
Five Ways To Create Positive Digital Experiences For Your Customers
Are You Solving Your Customers' Real Problems? Here's How To Find Out
Serial Suer Targets Broadway Theaters
Eight Ways To Make Sure Your Website Attracts — And Keeps — Your Ideal Client
Categorized in: Uncategorized
This post was written by Clerise Phillip Samuel