World Braille Day 2017 & Thoughts on Independence
Published on
Braille offers people who are blind more than just the ability to read; Braille is the pathway to independence.
Happy World Braille Day 2017! World Braille Day was originally created to commemorate Louis Braille. Louis was the creator of Braille as a means of communication for people who are blind.
Braille equals independence for people who cannot see and hope for those who are losing their sight.  Being able to manage one's affairs is a priority in being independent.  But, Braille can also help someone who is blind manage their environment and beyond.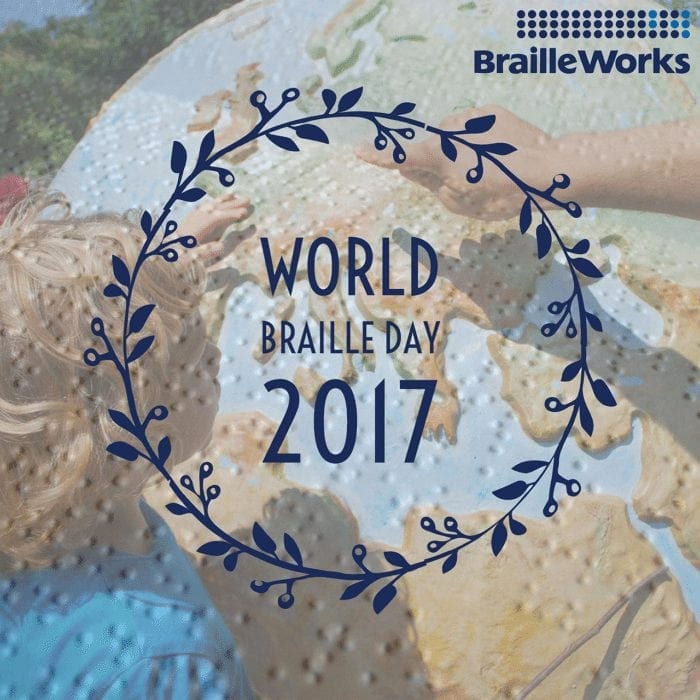 Lets look at a few areas where Braille can provide independence and how to get there.
Braille is a vital tool in the life of someone who is blind or losing their sight.  There are many organizations that will work with individuals in learning Braille: Lighthouse for the Blind and local Division of Blind Services.
Many pharmacies are offering Braille labels or talking labels on medication.  But, you can also purchase a Braille label maker to label everything in your medicine cabinet to your spice rack.  Taking a little extra time to place Braille labels on items can create a new level of independence.
Braille isn't a change in language; it is a change in symbols.  Rather than having a 26-letter system, Braille is a 6-cell dot system that represents each letter and symbol used in print materials.  The 6-cell dot system is raised and can be identified by feeling the page versus seeing the letters.
Did you know, most organizations are legally obligated to offer an alternative to print format for people who are visually disabled?  All you have to do is request the materials in Braille (or another accessible format).  Sometimes this can seem like a burden, but many organizations are already providing Braille to many of their clients.  You can have everything from medical statements to bank statements to utility bills provided for you in Braille, free of charge.  This might take some legwork on your part, but once it is established the independence you gain makes it well worth your effort.  Braille Works has created a request form for you that you can submit to most organizations.
Braille Works is a business-to-business provider of alternatives to standard print documents and accessible online PDF documents.   Lou and Joyce Fioritto created Braille Works, learn more about the Braille Works Story here.

Tags: Accessibility, Blind, Blindness, Braille, world braille day


Categorized in: Accessibility, Informational, News and Events

This post was written by Braille Works