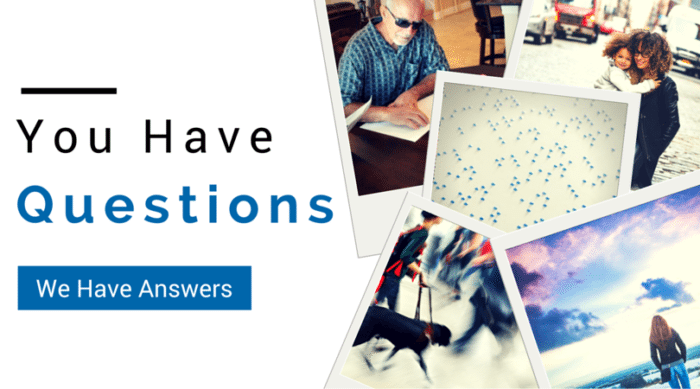 Common Questions [ FAQ ]
Below you can find the answers to the most frequently asked questions we receive from friends and clients like you.
"How long does it take to get something in braille or another accessible format? What's your turnaround time?"
It truly depends on the size and complexity of the document. For repetitive letters, statements & notices, the turnaround time is approximately 3 business days. For larger documents, turnaround times can be up to 20 business days depending on the complexity of the document. Complex components include: Charts, graphs, tables, forms, and other visually dominated elements.
"Can you give me a quote, or an idea of costs?"
We're happy to provide free quotes for any of your documents. To receive a quote, upload your document(s) through the forms on the website. Please do not upload documents containing sensitive information. For sensitive documents containing PII/PHI, contact us and we will setup a secure FTP folder. All projects are custom and the quotes will reflect your specific requirements.
"What languages can you transcribe?"
We can handle many languages including English, Spanish, French, Italian, and German. Keep in mind, Braille Works offers transcription services, not translation services. We will need you to send the document, already translated, in the language requested.
"How do I know it's accurate?"
We have very strict quality assurance measures that go into every project. Your documents will have a team of people working on them and we take pride in knowing that the work we do is "accurate, on-time, every time." We're also WCAG 2.0 AA Compliant, Section 508 Compliant, ADA Compliant, and meet BANA Standards with our transcriptions.
"What other services do you offer?"
Braille, Large Print (properly formatted for your customers/members who are visually impaired), Audio (properly scripted to allow for easy navigation of the document), and Accessible PDF documents (PDF/UA, WCAG 2.0 AA, Section 508 Compliant). With understanding that all of your documents are a reflection of your business, we create documents that improve your customer/member experience. Contact us today to learn more about connecting to your customers with visual impairment or blindness. We will help your company reach your customers in a meaningful way.
"Who are some of your previous clients?"
It is our privilege to work with clients in a huge array of industries.
Large Federal Government agencies such as The Department of Health and Human Services, the Department of Justice and even NASA.
Major national financial institutions and smaller community-based banks.
The largest national health insurance companies.
National restaurant chains like Chili's, Applebee's, and Outback Steakhouse, as well as local mom and pop eateries and hotel restaurants.
We bring more than two decades of experience and a passion for inclusion, let's start your project together today.
A Few Focused Facts
When you provide accessible documents to your customers with visual impairments or blindness, you're making a smart business move. Your business will benefit by reaching millions of underserved customers:
Approximately 285 million people in the world are visually impaired, 39 million of which are blind (World Health Organization, 2014).
33 million customers with visual impairments in the U.S. alone and hundreds of millions of adult customers worldwide.
Approximately 19 million children with visual impairments.
You can connect with these customers through accessible documents.
Thanks for including the blind and visually impaired community!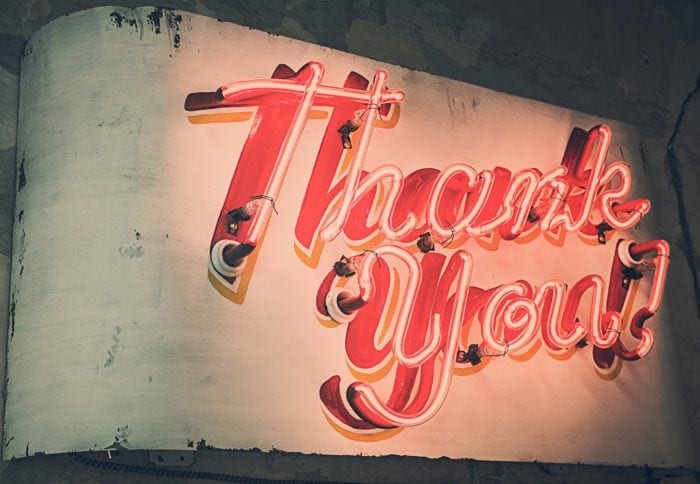 Back to Top
---