Uniquely Attractive and Accessible Braille Calendars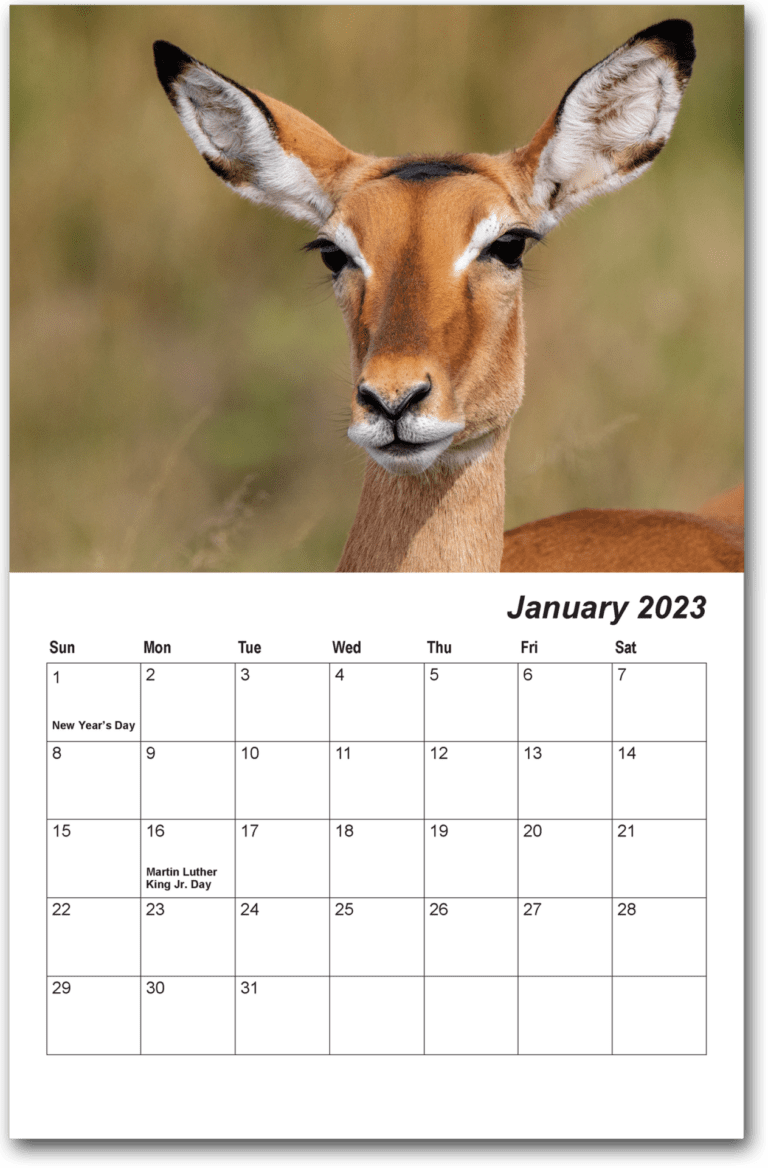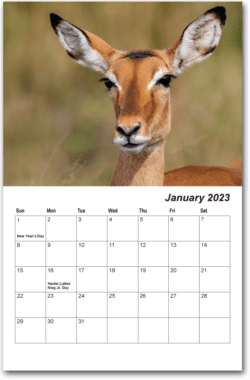 Our 2023 calendar is brilliantly designed with print and braille.
Whether you are someone who is blind, sighted, or visually impaired; this is the ideal wall calendar for you.
Each month displays the year, month, weekdays, individual days, and holidays in both braille and regular print while leaving plenty of extra space for handwritten notes.
This year's calendar features animals found in the savannah wilderness in Kenya.
Full-size wall calendar
13 months
PVC spiral-bound
Distinctive style and feel
Vibrant images
Warm and inviting colors
Full-size calendar grids
2024 and 2025 included on the back cover
Discover the wonderful world of braille by ordering your 2023 braille calendar. They make a charming addition to any home or office. Quantities are limited; order now while supplies last.
2023 Braille Calendar Pricing
$14.99 each (shipping and handling not included)
Pay by credit card. We accept Visa, MasterCard, American Express, and Discover.
Quantities are limited
2023 Braille Calendar Images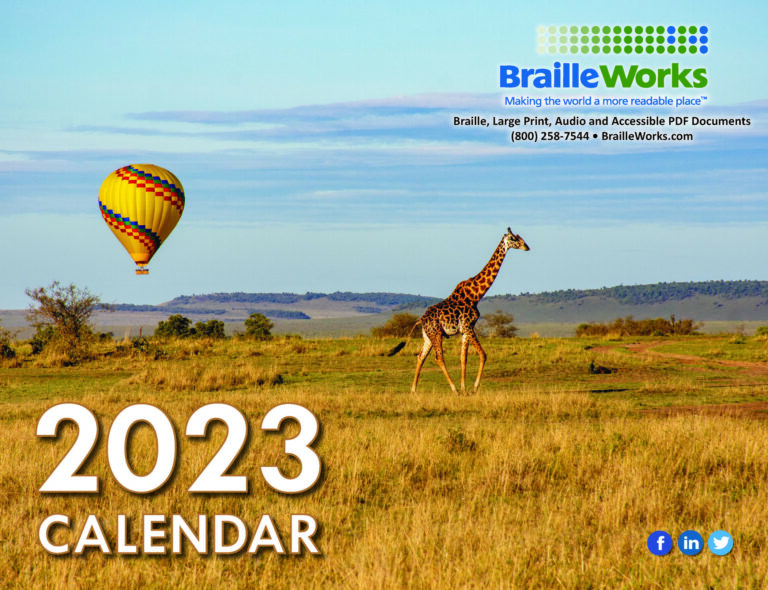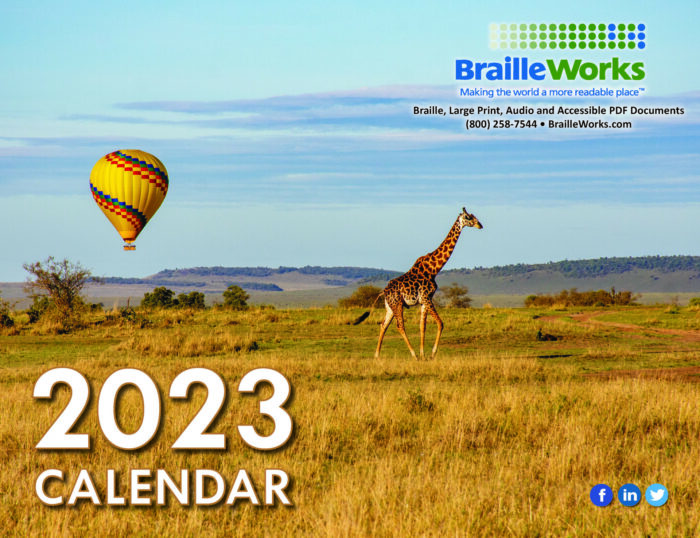 Limited quantities – Order now while supplies last
More Products and Services
---