Audio Documents for the Blind and Visually Impaired
We Offer Two Types of Audio Recording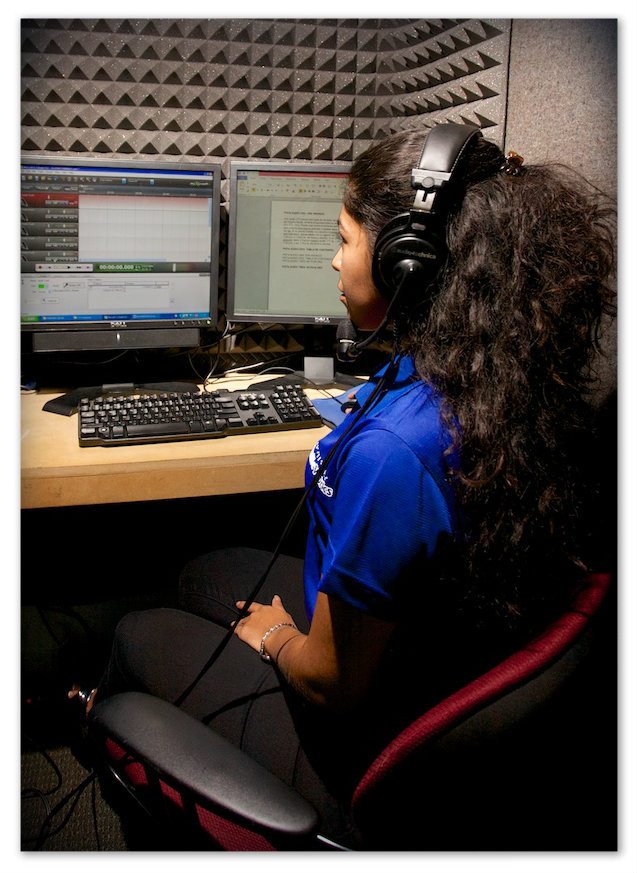 Text-to-Speech (TTS) Audio: The visually impaired community has become accustomed to synthesized voice-recordings. Braille Works uses our proprietary script to create your audio document using state-of-the-art synthesized voice patterns. This is the most cost effective way to create your audio document. Final audio documents are delivered as an Audio CD, MP3, or on a flash drive.
Live Reader: With live reader, we have an individual read the proprietary script, and record the actual document in our production studio. Completed audio documents can be delivered as an Audio CD, MP3, or on a flash drive.
Audio Scripting
Most companies simply read the document in its original form.  At Braille Works, our experience tells us that audio documents must be properly formatted and scripted to recreate the intent of the visual document.  For all audio transcriptions, we use a proprietary scripting process that assembles your documents into logical segments.  Now your customers will have audio documents that are easy to navigate and understand.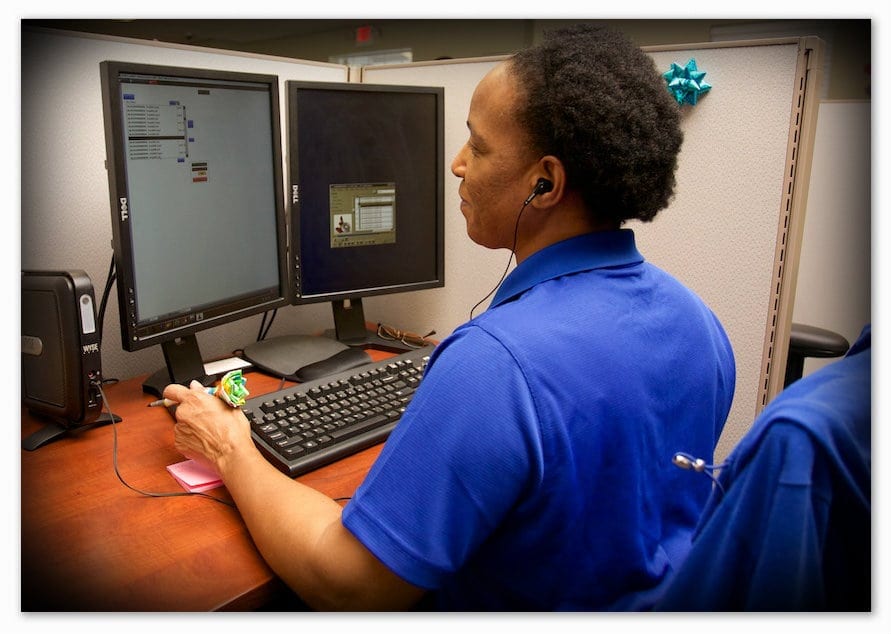 Foreign Language Support
Live Reader Foreign Language Support:  For Live Reader, we offer the option of recording in English and Spanish.


Audio Document Output Types
Audio CD's
MP3 Files
Flash Drives
Virtually any document can be converted to audio. Whether your company needs a single audio document, or multiple audio documents, Braille Works is the partner you've been looking for.  Contact us today to get started with your project. Submit your request using the form on the left or give us a call at (800) 258-7544.
Click the Icons Below for Solutions Specifically Geared Towards Your Industry
Accessible Document Remediation Services
We also provide a service for converting documents to a "screen reader friendly" format.  This process gives your customers with blindness or low vision an accessible document (Section-508 compliant) they can listen to independently using their PC.  [Learn More]