Are Your Statements Accessible?
Avoid Unnecessary Legal Action with Utility Billing Statements for the Blind
Title II and III of the Americans with Disabilities Act make it mandatory for public utility companies to provide billing statements for the blind in braille, large print and audio.
Making accessible documents available for people with visual and reading impairments will not only help you comply with state and federal laws, but more importantly, it will demonstrate that your company is committed to serving the needs of your community.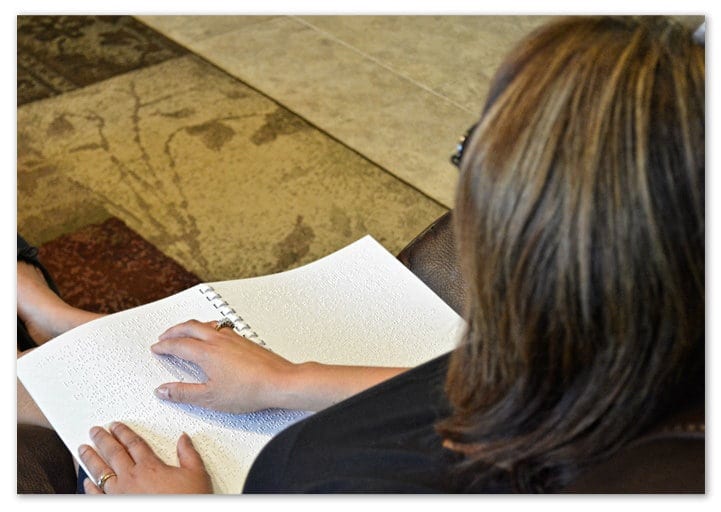 Give Your Blind and Visually Impaired Customers the Independence They Truly Deserve.
We're experts at helping you become ADA compliant. Contact us today and see how easy it is! Here's a few utility companies we're currently working with:
We Energies
Time Warner Cable
Palmerton Telephone
Blue Ridge Communications
Laclede Gas
Wisconsin Energy Corporation