Fast and Accurate 508 Remediation of Your Online Documents
Braille Works is your solution for repair or remediation of your documents so you can meet WCAG and 508 compliance standards.  WCAG and Section 508 document compliance can be difficult and navigating these waters is not a job for the inexperienced.  Elements of a document such as paragraph structure, tables, charts, lists etc, need to be properly organized and tagged to provide true accessibility.  Let Braille Works handle your 508 document repair and remediation.
Recent federal initiatives are bringing Section 508 compliance to the forefront in private business and government activity.  All public-facing documents must be 508 compliant and fully accessible to screen reading software.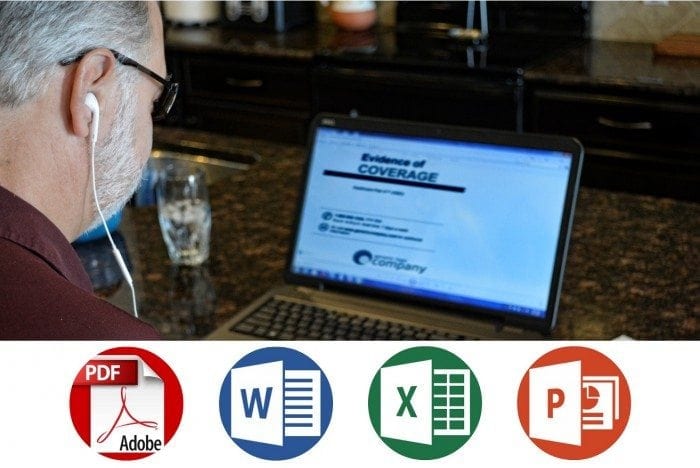 Why Do We Need to Address Accessibility?
Because it's the Law – State and Federal accessibility laws mandate that organizations be compliant
Reduce Your Legal Risk – Settlement of court cases far exceeds the cost of compliance
Avoid Discrimination Claims – Non-compliant IT/IS systems can result in complaints and/or lawsuits from employees
In providing Accessible Document Solutions™ we help mitigate the cost of implementing accessibility and the risk to your organization.


What Industries are Affected?
All industries are affected by State and Federal Accessibility Regulations.  Particular attention is being focused on private industry contractors who work with federal government agencies, and the healthcare industry.  Companies in these market segments must be careful to meet accessibility and Section 508 compliance standards for their products and offerings, including documents, reports, websites, software and more.
Accessible PDF Structural Elements
There are components that must be addressed in every public-facing PDF document.  The categories include:
Master Requirements for all Documents
General Layout and Formatting Requirements
Accessibility Tagging and Reading Order
Document Images Requirement
Certification
Let us help.  Certification is available for documents that have been assessed and remediated to meet Section 508 and WCAG compliance standards by the Braille Works Accessibility Team.
Contact us today via the form in the sidebar and learn how easy it is to be Section 508 compliant with Braille Works on your side.
Click the Icons Below for Solutions Specifically Geared Towards Your Industry
Additional Section 508 and Accessibility Compliance Resources