What Does Accessible Banking Look Like for People who are Blind or Visually Impaired?
Published on
When most people think about the ADA (American's with Disabilities Act) and Accessibility Laws, they tend to correlate it to the ability of physically navigating a public place.  When people think of equal accessibility for those who are blind or have low vision, typically, Braille on the ATM and Braille on signage comes to mind.  However, ADA and Accessibility Laws pertain to equal access, equal opportunity and equal rights to services and goods (healthcare, finances and much more).
Equal access means: If something is available or accessible for a person without a disability it must be made available in a format or manner that a person with a disability could equally participate/utilize.  The catch is often times the person in need of accessibility alternatives must be aware and inquire about the specific item he/she requires to gain equal accessibility.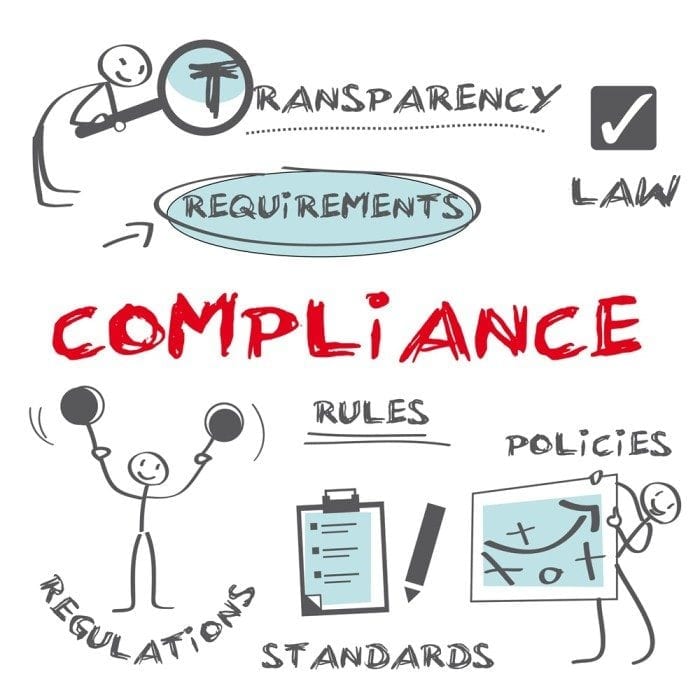 There are banks on most highly traveled routes across America.  These physical locations indicate that people are still using branch locations in addition to or in lieu of online banking.  Materials at a branch location should be made available in an accessible format for those who are blind or visually impaired.  All documents that are provided in print, software system, and/or digital media format must be accessible for blind or visually impaired individuals.
Are Banks Providing Marketing Materials and Documents in Alternate Formats to Support Accessible Banking?
More financial institutions are improving their accessibility as awareness increases and the Department of Justice becomes more stringent on the penalties businesses receive.  There is no agency that reports non-compliance, but once the Department of Justice learns of a violation the company is investigated and fewer leniencies have been given to those not in compliance.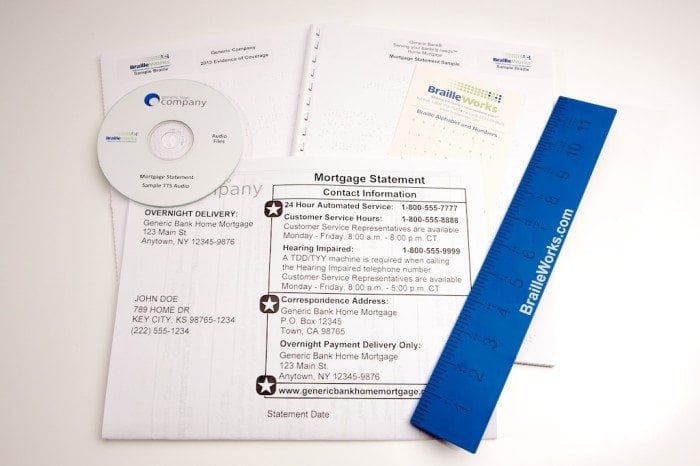 What is 508 Compliance and How Will it Help Me?
Braille Works services financial institutions with accessible formats for their print materials.  We convert PDF's to meet 508 Compliance and WCAG 2.0 AA Standards.
State and Federal accessibility regulations affect all industries.  Particular attention is being focused on private industry contractors who work with federal government agencies, and the healthcare industry.  Companies in these market segments must be careful to meet accessibility and Section 508 compliance standards for their products and offerings, including documents, reports, websites, software and more.
Section 508 compliance allows a screen reader to accurately read digital documents.  The struggle to navigate digital media is alleviated as more businesses convert their documents into an accessible format.
What Other Options are There?
Users have the choice of his/her preference:
How Do I Find Out if My Local Bank Offers Accessible Banking?
Download, complete and contact your bank with this short request letter.
Many leading financial and banking institutions depend on Braille Works every day to produce accessible Braille, large print, audio and 508 Compliant documents for their blind and visually impaired customers.  Get in touch with us today to talk more about your business projects.

Tags: 508 Compliant, accessible banking, Accessible Documents, Blind, Braille, large print, Section 508, Section 508 Compliance, Visually Impaired


Categorized in: Accessibility, Banking, Informational, News and Events, Technology

This post was written by Braille Works