Accessible Documents for Translation Agencies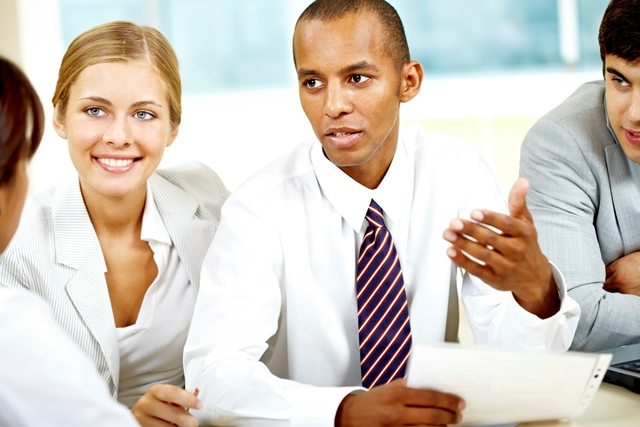 Don't turn clients away because you cannot accommodate alternative format print projects. Braille Works can provide you with the Braille, large print, audio and accessible 508/WCAG AA compliant documents your clients need. We work behind the scenes to assure your customers are satisfied, and the projects are completed accurately and on time.
Braille Works has over 25 years of experience in confidentially servicing translation agencies and other industry leaders. Let our highly trained and dedicated team assist you in meeting all of your clients' translation needs.

Braille Translation Services
We are the Braille experts you're looking for. We have the ability to transcribe Braille in multiple languages with the proper initial formatting. Our Braille translation services always meet or exceed the standards imparted by the Braille Authority of North America (BANA).
Large Print Translation Services
Braille Works is the industry leader in ADA approved large print for individuals with low vision. We have the capacity and technology to convert regular print documents into accessible large print in multiple languages.
Our transcriptionists carefully analyze every detail of your documents to create a large print version that is easy to read and aesthetically pleasing for people with visual impairments.
Audio Translation Services
Providing the highest quality of audio transcription services using the audio scripting method. We offer Text-to-Speech (TTS) audio. Both accessible audio formats are available in English and Spanish.
Text-to-Speech (TTS) Audio: People with blindness or visual impairments have become accustomed to synthesized voice-recordings. Using our proprietary script, we create audio documents with state-of-the-art synthesized voice patterns. This is the most cost-effective way to translate your documents in audio format. Once completed, final audio documents are delivered as an MP3 file, Audio CD or on a flash drive.
Accessible PDF Services
Braille Works converts your clients' electronic documents into accessible PDF files that are fully compliant with the standards set forth by:
Section 508 of the Rehabilitation Act
Web Content Accessibility Guidelines (WCAG) AA
Electronic and Information Technology Accessibility (EIT)
Federal Acquisition Regulation (FAR)
You can trust the professionals at Braille Works to exceed your expectations. We work hard with our clients every day to "make the world a more readable place™".
Complete Compliance for Translation Agencies
Accessibility Standards

WCAG AA Compliant
Section 508 Compliant
ADA Compliant
BANA Standards

Data Security

SOC 2 Type II Certified
HITRUST Common Security Framework v9.3.1 compliant
Highest standard data encryption
24/7 Secure Electronic File Transfer

Disaster Recovery

A secured campus and a remote secured location
Off-site disaster recovery
Redundant multi-site data backup
Contact us for more information on our confidential and reliable accessible document services for translation agencies.
---