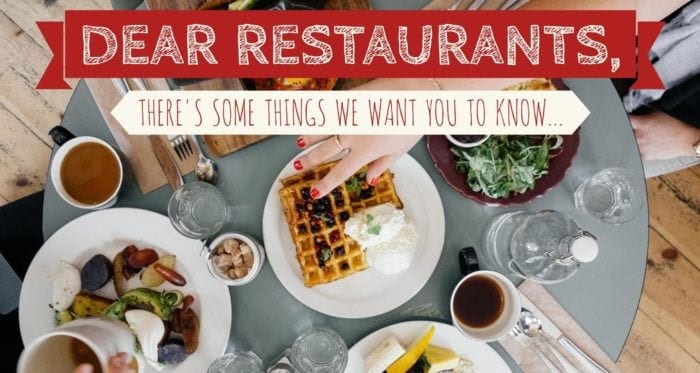 Reaching Out to the Blind Community
How Restaurants Can Make a Difference in 24 Hours
[Free White Paper]
In this report you'll find information that your restaurant can act on within 24 hours, to make a real and meaningful difference today.
---
Save Face by Using the Tips in this White Paper to Make Your Restaurant More Accessible
Accessibility compliance can be a little overwhelming sometimes. Not only do you need to recognize where improvements can be made, but you also need to put together a comprehensive plan on how to make the improvements a reality so people with blindness will be eager to visit your restaurant.
Share this with friends, family or fellow restaurateurs by clicking the icons here:
---
This White Paper Will Teach You How To:
Understand the sources of your customer's pain.
Train team members for better accessibility.
Share your restaurant's accessibility improvements through social media and search network ads.
Show all of your customers you truly care about inclusion and social responsibility.
---
Want a Sneak Peek at a Few Pages of the White Paper?
Click on the images to expand:
---
Frequently Asked Questions
Why do I need to fill out the information requested?
We will always keep your personal information safe. We ask for your information in exchange for a valuable resource in order to (a) send you information that we think may be of interest to you by email or other means; (b) send you marketing communications that we think may be of value to you. You can read more about our privacy policy here.
Is this really free?
Absolutely. We're simply sharing some free knowledge that we hope you'll find useful. Keep us in mind next time you have questions about improving your services for guests with visual impairments!
---
Customer Reviews
"Supplying braille and large print menus to over 1,800 restaurants with differing menus is not the easiest task. With the excellent customer service provided by Braille Works, my job is much easier. I have worked with Braille Works since 1994 and they have proven to be the best in supplying braille and large print menus to our customers. I have never had a complaint on these menus, only glowing thanks. You can't go wrong with Braille Works!" -Applebee's

"I have to admit, Braille Works is the easiest vendor to work with. You guys are delightful! Thank you a million times for the hard work and dedication. It is greatly appreciated." -Outback Steakhouse

"Working with Braille Works has been an absolute pleasure. Everyone who works there is so personable and professional, and the turn around on our braille menu print production is amazing. We continue to rely on them year after year, not only for their reliability, but their continued dedication to providing the best possible service; and their commitment to getting the job done right." -Red Lobster
---