Accessibility in the Classroom
Published on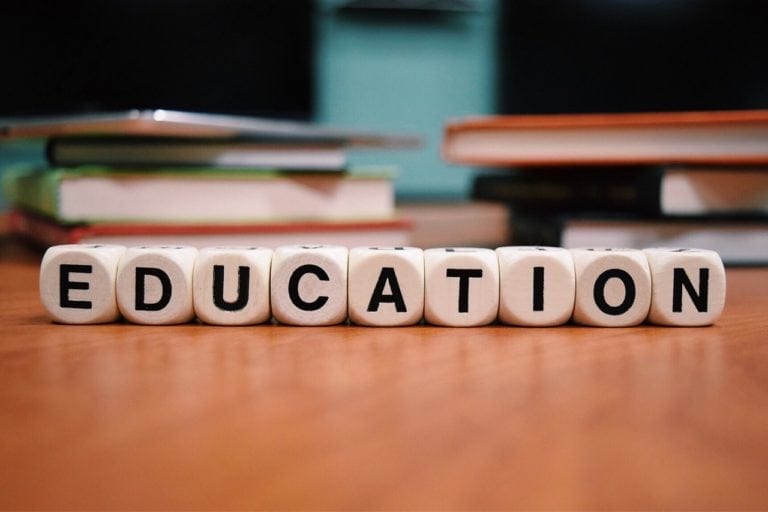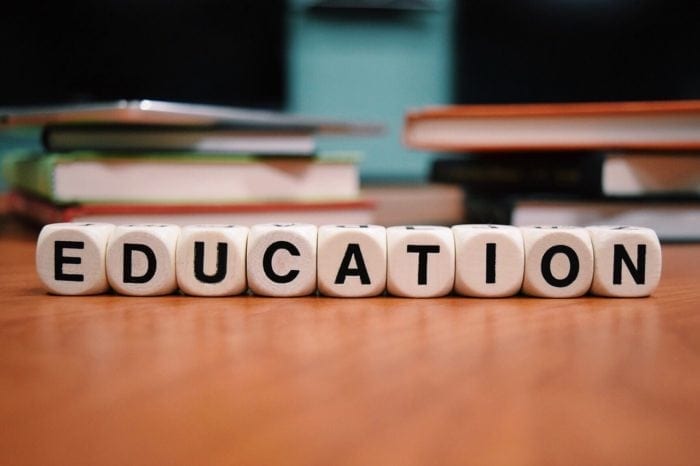 For many children in the public education system with blindness, visual impairments, or reading disabilities, accessibility is a lifelong challenge. Public education systems are required to provide equal access to learning materials as part of The Individuals with Disabilities Education Act (IDEA) of 1975, The Rehabilitation Act of 1973 and the Information and Communication Technology (ICT) accessibility standards. However, the reality is many schools face funding challenges, and many students face one-size-fits-all options that actually don't fit anyone very well.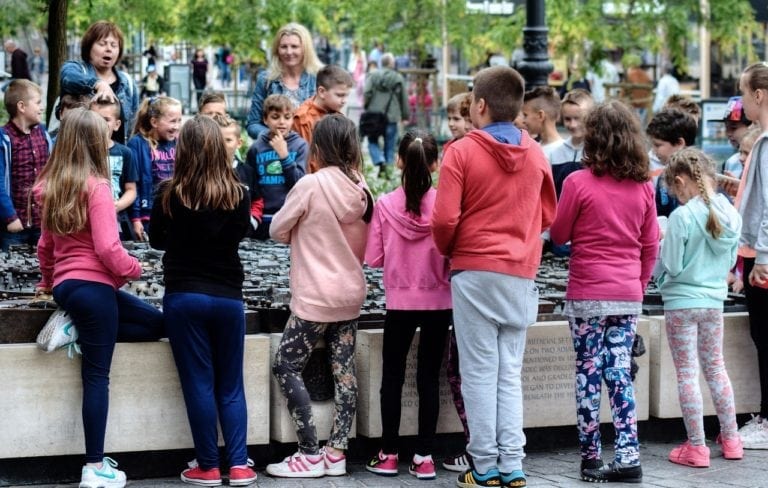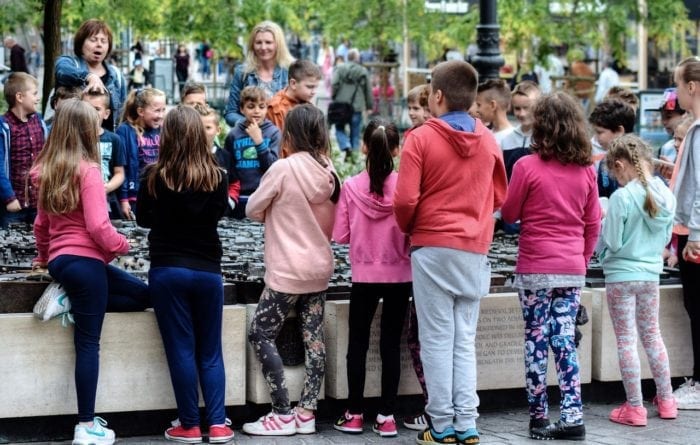 Public education is failing accessibility, and our kids.
The majority of students with visual disabilities attend regular public school. There are a number of different resources that may be offered to them: special classrooms dedicated to teaching those students, individual teaching time with a specialist, and assistive technology. The trouble is that not all of these resources, or indeed any of them, are offered at every public school.
Many parents find they have to petition for the resources their child needs as part of their child's Individual Education Program (IEP) process. If their child is blind, it is critical that braille literacy be part of their IEP, however, not every school system has the resources to offer it. They should request funds to meet this need, but sadly, not every school does so. This not only violates a student's right to equal access to education, it creates an opportunity gap that the child may struggle for years to overcome.
Read more about the federal guidelines and standards that impact children with visual disabilities in the public education system. 
There is another aspect of education that challenges children with visual disabilities and that an IEP doesn't address. Socialization is an important element of early education. Children learn social cues and norms incidentally through watching adults and other children. If a child cannot see, it's not surprising that they miss some of these cues. Having a dedicated teacher who specializes in teaching visually disabled children helps to bridge this learning gap and empower children with visual disabilities to fully embrace their education experience.
Accessibility issues continue in higher education.
When students with visual disabilities enter college, many of the challenges of early education follow them, but the additional resources do not. To start, college requires an enormous amount of paperwork, and if it is not offered in accessible, alternative formats such as braille, large print and audio, a student is at a disadvantage before they even enroll. 
Then there is the deluge of textbooks, lesson plans, syllabi, and handouts. A student with a visual disability has to enter this new environment and immediately advocate for accessible alternatives to the traditional resources. It can be intimidating, especially on top of navigating a new environment, making new friends, and possibly living away from home for the first time.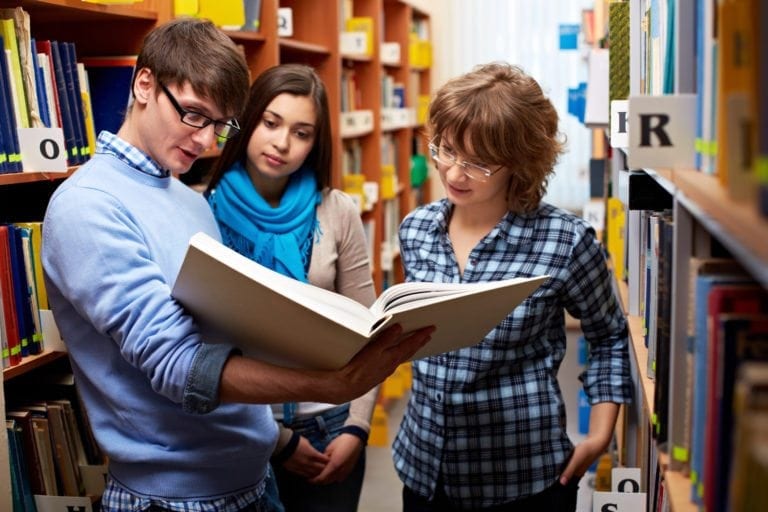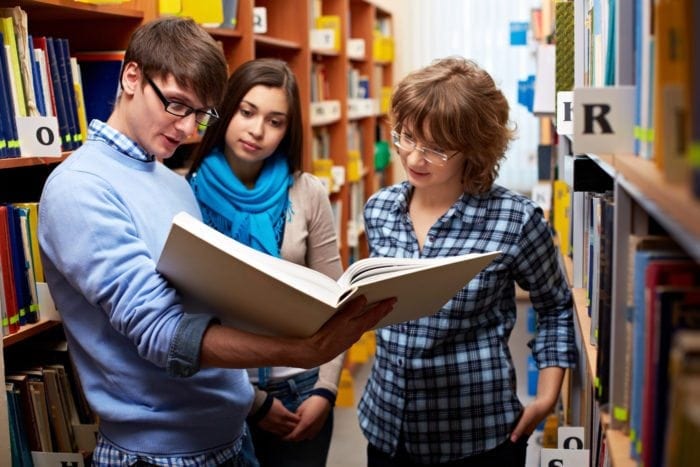 College is about more than grades; social connections made in college form lifelong friendships and launch careers. Students with visual disabilities may miss out on these opportunities. Many students with visual disabilities can't drive, and say they choose to skip social events rather than feel like a burden to others. They may be regarded as distant or unfriendly by strangers if they don't make eye contact, and so choose to avoid social situations.
What can colleges do to help? Promote a strong message of inclusivity, support disability awareness efforts in their student government and student recruitment, and look for ways to make their campus and its events more accessible.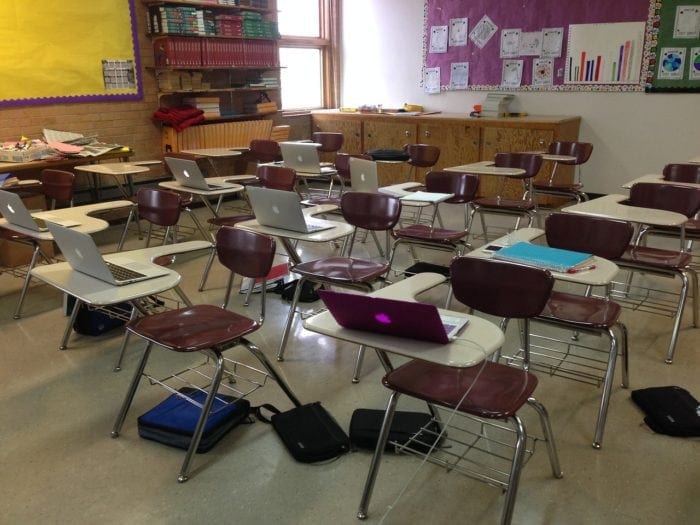 Technology helps to bridge the gap.
From refreshable braille displays to screen reader technology apps for tablets, technology is helping to close the education gap for students with visual disabilities. Braille keyboards and braille learning software make it easier for young children to learn braille, and innovative technology like beacons that transmit location data straight to a person's phone make navigating a new environment, like a college campus or the football arena, easier and safer.
Even regular tablets have accessibility features built in, such as the ability to increase text size, text-to-speech technology, and color changes for contrast. There are also apps to help students with visual impairments.
You can help promote accessibility.
We can all help ensure that children with visual and reading disabilities have access to the same education opportunities as their sighted peers. It starts by being an accessibility advocate. Normalize accessibility in your company. Be a champion for an accessible workplace and help create an accessibility policy to address any issues in your company.
Ask your company about fundraising or volunteer opportunities. Raising funds to help schools buy assistive technology is one simple way to dramatically impact the education of a child with a visual disability.
We believe accessibility is a human right. Every child deserves to be included, every child deserves the opportunity to learn, and discover, and thrive. It's up to all of us to make that the reality.
Tags: Accessibility, Accessibility Compliance, Blind Children


Categorized in: Accessibility

This post was written by Christine Sket