Exclusion: The Law in Their Pockets
Published on
Most of us remember running errands with our parents when we were kids. I have these memories as well, but probably for a different reason. My parents are both blind and, in the 1970s and 1980s, some people had a mindset that supported exclusion over inclusion.
On more than one occasion I recall having a manager or owner of a business pointing toward the door telling my parents they were not to enter with their (service) 'dogs.' One of my parents would pull a card out of their pocket or bag. It was official looking, and on it was the law regarding guide dogs in public places. With hesitation, the owners permitted my parents to enter but made them feel uncomfortable.
It didn't take me long to figure out the treatment of my parents was different than other patrons. I never saw this sort of greeting when shopping with my grandparents. When I was a little older, I began to realize that they needed the law in their pocket to prevent exclusion. Most people cannot fathom something like this happening in their lifetime, yet I can recall it happening on more than a few occasions.
Guide Dogs Weren't the Reason for Exclusion
One might think that having their guide dog with them was my parent's main struggle, but it was not. My parents faced exclusion without their guide dogs. I remember my parents signing papers with little to no explanation of what was on the pages. I remember leaving a doctor's office with handouts and written instructions, hoping they understood everything they heard.
Our errand runs took a bit longer, and I recall store owners telling my parents not to touch things. People who are blind see through touch. One store owner told my mom she couldn't afford anything and had to leave. Imagine the anger you'd feel. While it was wrong to treat people this way, there were not many laws before 1990 that prevented this level of discrimination.
Education, With a Catch
My mom attended a traditional public school in the 1950s. The catch was that she had to keep all of her grades at a B or higher to participate. She was to supply her materials, including books. There were no grade or supply requirements for her sighted peers.
My dad went to public school in Ohio, but it didn't come easy. My grandmother and other parents of children with blindness organized to get their kids into public school. They showed up for their children's public education. They brailled books, tests, and assisted in the classroom when needed.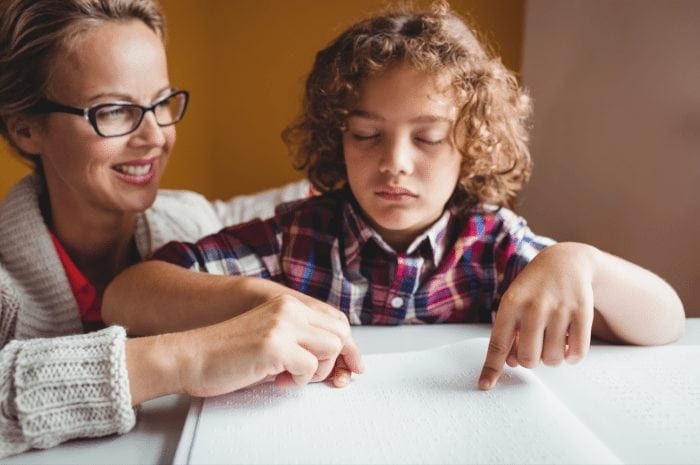 Educated and Excluded
My parents experienced inequity in their professional lives. My dad worked hard to prove his worth and dedication; he took all of the needed education to move to the next level. He'd apply for positions he was qualified for to no avail. His boss would say that a blind person couldn't move any higher than he had. This was not an answer he was going to accept; he earned the right to be promoted. With the law in his pocket (1973 Rehabilitation Act), he eventually received the promotion.
My mom, just shy of her Master's Degree in English, found work in the education field, but made adaptations on her own.
Concern Based on Misconception
Imagine someone having a lower expectation of you based solely on their perception and misconceptions. There was concern about my parent's ability to care for my siblings and me. My parents still face lower expectations. The other day, a doctor asked my mom if she felt confident in getting around in her home unassisted. The phrase, "Never judge a book by its cover," is more accurate than people realize when it comes to inclusion.
What Exclusion Looks Like Today
Exclusion is a denial of equal participation with a person or group of people. I'd like to think the reasons for excluding someone is unintentional. Denial of equal access to information, goods, services, and communication is like shutting the door on a person.
There are many excuses offered when accessibility is not provided. Whatever the reason, accessibility is inclusion, and not providing it is exclusion.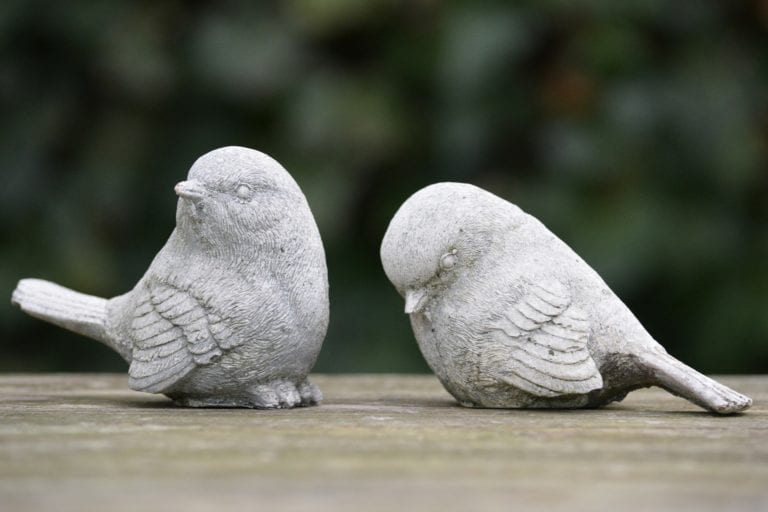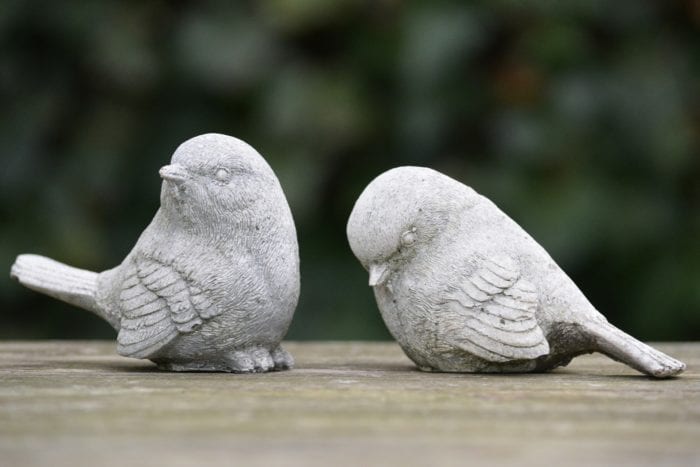 The Law in Action
The Americans with Disabilities Act (ADA) is a broad law that strengthens the civil rights of all Americans with disabilities. Other laws require equality, but the ADA is the "catch-all" law. It gives everyone equal access to goods, services, and information. And, for many businesses, not complying with the ADA results in a lawsuit.
The legal updates given at the CSUN Assistive Technology Conference in March 2019, reflect the laws in action. One such update focused on the recent slew of accessibility lawsuits. From 2017 to 2018, disability-related lawsuits were up 181%, and there are 2,258 pending federal accessibility cases. The Federal courts are ruling in favor of the plaintiffs in most disability cases.
We can all do our part to make life less challenging for others and promote equality. Be an educated consumer of goods and services. Ask businesses about their accessibility services, look for an accessibility statement on websites, and be willing to support only inclusive organizations.
Categorized in: Informational, Offbeat, Uncategorized
This post was written by Christine Sket