Here's to a Happy and Health[ier] New Year
Published on
Happy New Year!
From all of us at Braille Works, please accept our heartfelt "Thank You" for allowing us the privilege to serve you this year.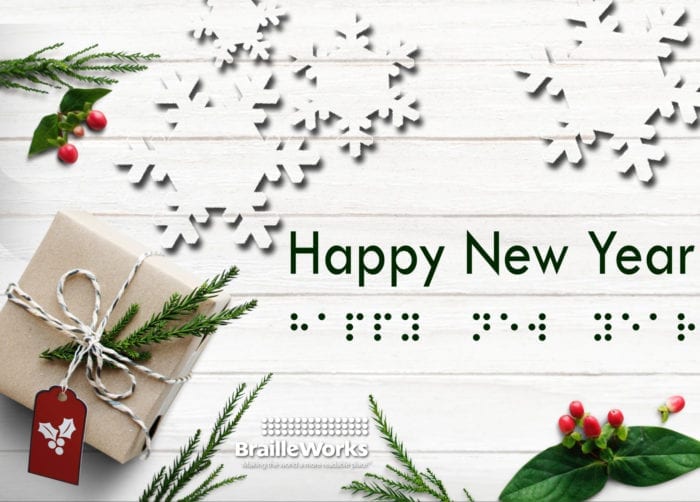 And, while we're ready to see this year go, we're grateful for some of the accessibility improvements we've seen come out of necessity. We're also excited to see what 2021 has to offer. We anticipate impressive accessibility improvements.
We've all experienced this turbulent year which confined most of our daily lives to our homes. With that confinement came the "realization" that accessibility in tech, and elsewhere in life, is necessary and lacking. 2020 also brought the signing of the Americans with Disabilities Act's (ADA) 30th anniversary. This shed even more light on the need for inclusive design.
Luckily, the world saw an incredible accessibility boost in websites, apps, and software. For example, Zoom– 2020's leading hangout spot– improved screen reader navigation and incorporated automated captions into their product. Facebook launched an improved desktop site which includes a better experience for users with screen reading software. The list of accessibility improvements goes on with big hitters such as Google, Apple, and Microsoft.
And, while this year's digital accessibility expansions have been impressive, there's still a lot more to do. Accessibility must be included in the initial design of products and services. As we saw with Twitter's captioning blunder this year, when companies don't build accessibility into their design, they're susceptible to global embarrassment.
Moving forward
As 2021 approaches, make sure your company avoids a similar embarrassment and is mindful of everyone's needs. Know that we're ready to serve as your document accessibility partner. We'll continue to provide quality large print, audio, braille, and accessible PDFs.
It's our prayer that you and your family enjoy a wonderful Holiday Season as we look forward to a prosperous new year together!
Here's to a Large, Loud, Lumpy & Legal New Year!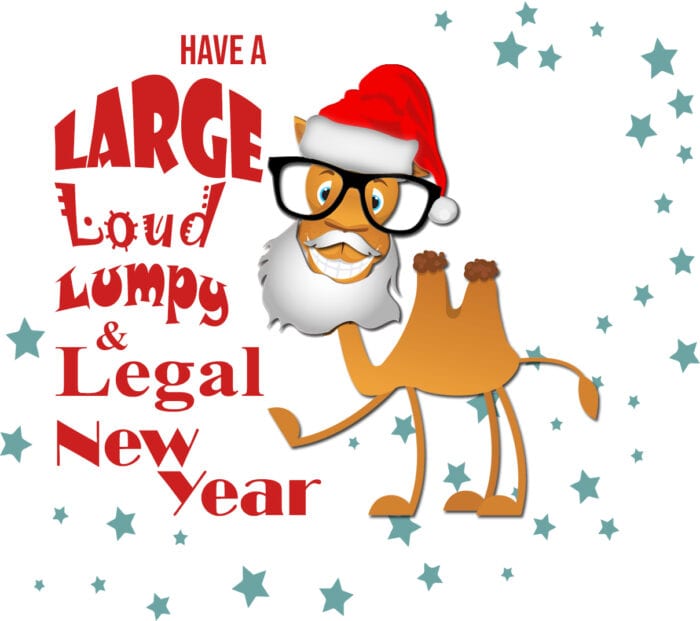 Originally published December 27, 2018.

Tags: Braille Works, happy holidays, happy new year, merry christmas


Categorized in: Informational, News and Events, Opinion

This post was written by Braille Works