Inequality in Literacy for People With Visual Disabilities
Published on
"Literacy is essential to social and human development in its ability to transform lives." – The United Nations Educational, Scientific and Cultural Organization (UNESCO), 2009
Literacy as Freedom
In 2003, The United Nations deemed literacy a human right with their slogan, "Literacy as Freedom." Literacy is the key to, "free people from ignorance, incapacity, and exclusion," so they may gain equality and a better life. Literacy is more than understanding spoken words. It is being a full participant in communication, mathematics, sciences, and beyond by writing and comprehending written expressions and equations.
Literacy is the key to independence. And with independence, there is freedom. Think of all of the material you read to make an informed decision in your daily life. It is easy to see why literacy is vital for personal freedom.
Literacy Inequality for People with Disabilities
A form of inequality in literacy occurs when businesses and organizations fail to provide written materials in an accessible format for people with disabilities. In 1990, the Americans with Disabilities Act's (ADA) primary purpose was to end inequality for people with disabilities. Yet, more than thirty years later, inequalities still exist.
Many Americans with blindness, visual disabilities, and other disabilities require accessible documents for literacy and independence. Additionally, not providing accessibility puts people and society at risk for the exact adverse outcomes of those who are illiterate.
These adverse outcomes are why equality in literacy is vital for all of us, but especially for people with disabilities. Through accessible documents, your company can improve equality in literacy for people who are blind or who have low vision.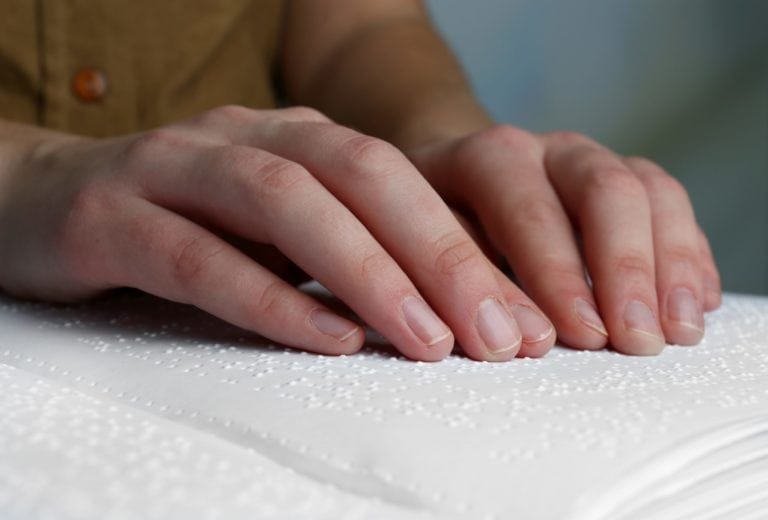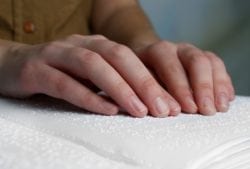 Braille Literacy For People with Blindness
The definition of literacy is the same for people with blindness. When a person can communicate with braille, a tactile code, they are literate. So, providing materials in braille is essential to people who are literate in braille.
But, braille isn't the only pathway to literacy for people with a visual disability. You see, not all people with visual disabilities read braille.
Large Print for Independence
People with visual, physical, or neurological disabilities often rely on large print for independence in literacy. Some people might not require braille because they can see well enough to read properly formatted large print.
Audio Content and Literacy
While audio content alone is not literacy, it assists people in the ability to process and understand information. So, when a person is adjusting to vision loss or a reduction in vision, getting documents in an audio format still promotes independence and prevents inequality in literacy.
Digital Compliance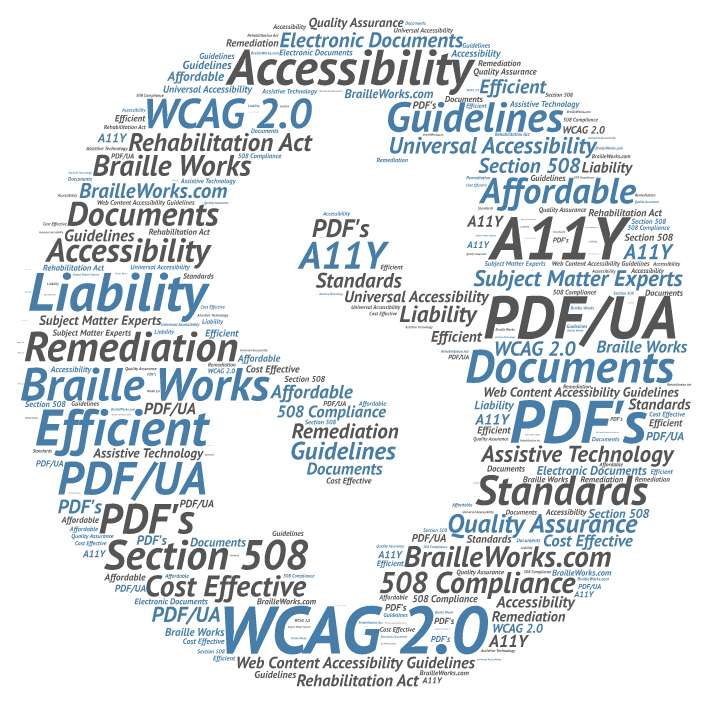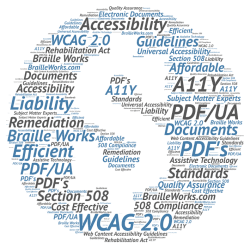 Let's face it, most of the world has gone digital. Plus, digital compliance is an absolute must for businesses and organizations to be vigilant in providing. You see, digital compliance is no longer a gray area regarding accessibility.
Digital compliance, also known as WCAG or 508 Compliance, is essential for people who rely on web content and/or PDF documents for information. Digital compliance involves adjusting content behind the scenes to make it understandable for a person using a braille screen or a digital reader. For example, most digital attachments and uploads appear out of order without a remediation process and are deemed inaccessible.
Be a Literacy Champion for All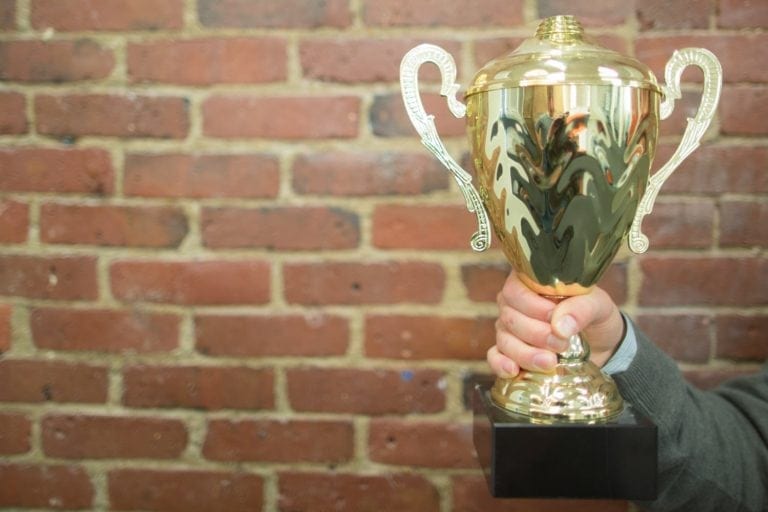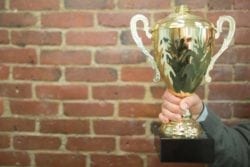 Your organization can be a literacy champion for everyone with just some minor commitments.
Make a commitment to Literacy for All.
Have a plan in place for people with disabilities to contact your organization to request accessible materials.
Partner with a reputable document accessibility company, like Braille Works
Train your employees in ADA laws and accessible formats and options.
Understand the value of a literate society.
Care enough to understand the need for accessibility.
Making a change for the better starts with a single step. Committing to improving literacy and outcomes in the lives of others is always the right move.

Tags: Braille


Categorized in: Accessibility

This post was written by Christine Sket