The Wild West of Section 508 Compliance
Published on
Dealing with contractors for Section 508 compliance can feel like the Wild West.
If you've been asked to look for contractors to help your company comply with Section 508 of the Rehabilitation Act of 1973, then you know that it can be a confusing process. While we fundamentally believe that the intention behind why Section 508 is important and that making documents accessible to individuals living with a disability is a worthy cause; getting the job done with outside contractors can be a nightmare.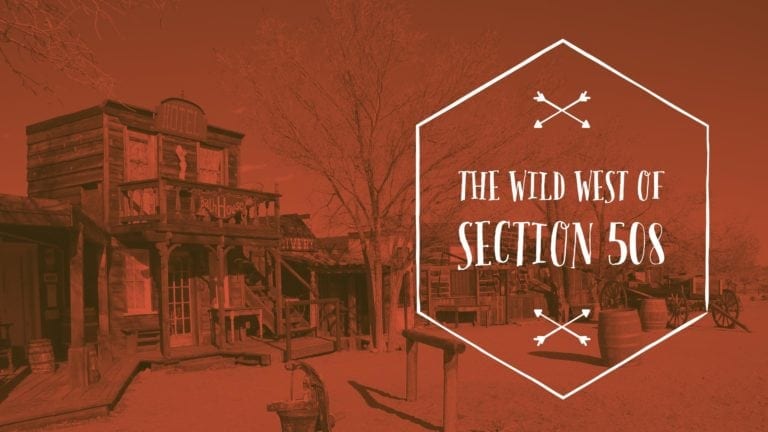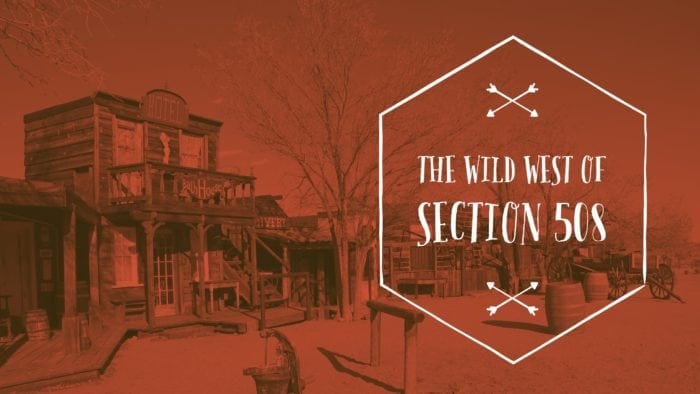 After 23 years in the accessible documents industry, we know there is a right way to do things and a wrong way. Because getting this right really matters to the visually impaired community, we created this resource to help others know what to watch for, what to be careful of, and how to grab the bull by the horns when hiring a 508 Compliance contractor.
If it seems too good to be true, it probably isn't Section 508 compliant.
Making a document useful and accessible to people living with a disability is a detailed task that requires analysis and strategy. Many customers who are just starting out with 508 Compliance get lured into conversations with "specialists," and self-proclaimed "experts," who promise to turn a document around and make it completely compliant at the flip of a switch, and all at a fraction of the cost of everyone else.
Don't be bamboozled, if something sounds too good to be true, it probably is. Here are some questions to help you vet whether or not these experts are actually what they claim:
What standards do you adhere to when remediating a document?
Remediation is the actual process of correcting a document to make it compliant. It's a term the government uses to describe the process. If they haven't heard it before, that should be a red flag.
Where can I research Section 508 laws and how they apply to my business/industry?
If the contractor can't quickly tell you where to learn more, it's likely they haven't spent much time researching the topic themselves. Try using Google and federal government websites to validate what they tell you. Real experts won't shy away from an in-depth discussion.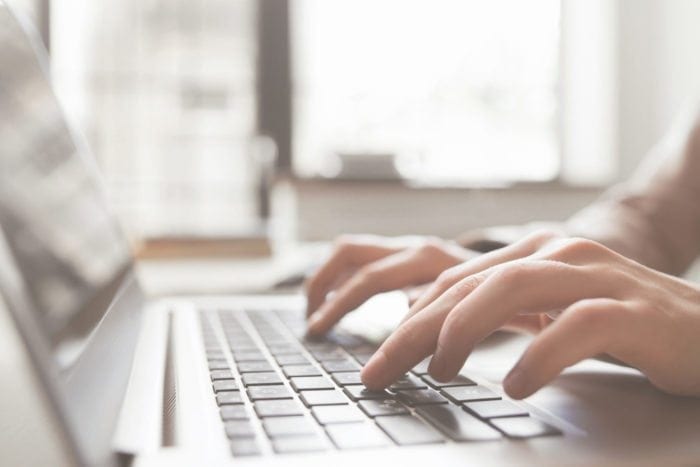 What tools do you use to test the document to ensure compliance?
Document Accessibility Specialists have an arsenal of tools at their disposal to test compliance. It's not essential that you know them all, but some buzzwords you should hear from them are:
a human reader

a visual checklist from the Department of Health and Human Services (HHS)

color contrast analysis

accessibility checker

assistive devices for individuals with disabilities

Be wary of anyone that says they "have an eye for it" and just know. While someone might be able to tell you if a document is compliant, you want your accessibility partner to be using the best tools at their disposal to get the job done right.
Is the work done in-house, here in America?
Some contractors will take your work and turn right around and subcontract it to a company or person overseas. It's a shady practice and frankly one that is inherently untrustworthy. Your company can be held responsible for the compliance of all documents produced by this third-party. It pays to make sure that the expert you're talking to will be the one actually doing the work.
When your document remediation is done in-house by 508 experts here in America, you have a stronger guarantee that you'll receive a high-quality document that meets all federal guidelines.
Could you go over your quality assurance and control processes?
Privacy and security are critical questions for your Section 508 compliance partner. You don't want to be the next company on the news that jeopardized the private information of customers. Make sure any third party you work with follows strict quality controls and security measures.
Human readers are essential to Section 508 compliance.
There are a lot of great automated tools to help with the process of compliance and making documents accessible. But, nothing will replace having a human reader work on the job. In fact, the guidelines for Section 508 compliance require an actual person, no matter how good the software is that you're using.
Sonja Forbes, the 508 Compliance Subject Matter Expert here at Braille Works, recently spoke on the importance of having human readers on the team: "Clients should not depend on an automatic checker, being that about 20% of guidelines and best practices require a human to manually check elements for compliance. As of today, you will not be able to find an accessibility check that can successfully check your documents for compliance."
A good strategy in remediating documents is to have several different levels and kinds of accessibility testing. Check with your vendor or contractor to see what types of tests they do to check for compliance. Specific steps include a manual check using a best practices checklist, an automated review, testing by human reader, and checks utilizing assistive devices (such as screen readers, refreshable braille displays, and text-to-speech programs).
508 compliance contractor hiring checklist.
Which is more important, speed and cost, or quality and accuracy? Companies that try to cut corners with Section 508 compliance often end up regretting the decision. They may have to pay a new vendor all over again when they discover their documents are not, in fact, accessible and Section 508 compliant. Worse, they can find themselves in court if a customer sues.
Don't waste time or money dodging the law. When it comes to the strict standards set by the government, hiring a 508 Compliance Specialist is worth taking the time to get it right.
Here is a checklist of steps and questions to use when hiring a 508 Compliance Contractor or Specialist:
Ask about their 508 Compliance knowledge, and where you can go to learn more.

Ask for examples of their 508 Compliance work and previous customers.

How long have they been in business? What other services do they offer?

Ask them about their workflow and tools used.

Ask them about quality control and accuracy measures that they use.

Do they do all of the work in-house here in America? If not, why not?

What is the turnaround time?

What is your team responsible for contributing to the process?

Will they certify compliance after they complete the work?

Download a copy of this checklist for yourself here.
While this checklist is by no means exhaustive, it should help save you a lot of hardship in knowing if you're hiring the right team for the job.



Tags: 508 compliance, 508 Document Remediation, Accessibility, Accessibility Compliance, Accessible Documents, Section 508


Categorized in: Accessibility, Banking, Government, Informational, Technology

This post was written by Braille Works