9 Apps for Accessibility Technology
Published on
In 2017, we are more connected than ever, and that is partly because of our smartphones and mobile applications. For one thing, we get more out of our personal and professional lives with mobile apps. Accessible apps make these conveniences available to a wider audience.When apps are fully accessible through magnifiers, VoiceOver, and screen readers, people with blindness or low vision can access games, books, navigation, and social media.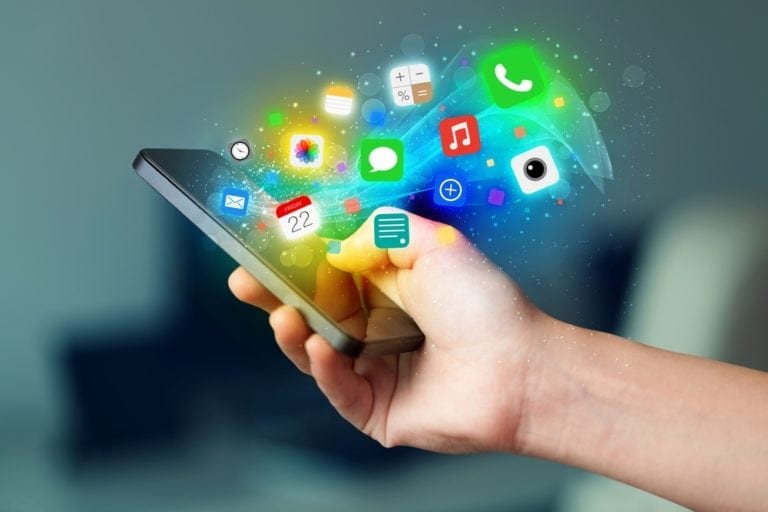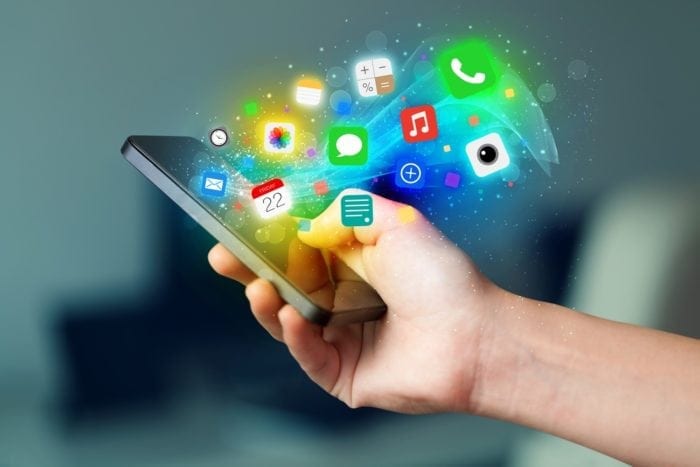 The recent merger of Section 508 and the Twenty-First Century Communications and Video Accessibility Act (2010) prompted technology businesses to integrate accessibility functions into their products. Developers and designers have embraced inclusive designs to produce user-friendly applications for all people. Some of our favorite applications use gestures, vibrations, or voice commands to accommodate communicative needs.
Here are nine accessible apps designed for people who are blind or visually impaired.
1. BlindSquare
BlindSquare is an accessible GPS-app developed especially for people with blindness or visual impairment. You don't need to touch the screen or look for buttons when in motion. With one shake of your phone, BlindSquare describes the environment and announces points of interest and street intersections as you travel independently. BlindSquare runs in the background and when the screen is locked, and is available in multiple languages. It's a must-have for people with a visual disability who travel independently.
2. TalkingTuner
A hands-off, sound-activated, musical instrument tuner, Talking Tuner uses built-in speech synthesis and does not require VoiceOver to be enabled. With the Auto-Speak switch turned on, Talking Tuner will listen for a note to be played, and then, at the end of the sound, will speak the name of the musical note, and how sharp or flat the note is estimated to be. Make sure to turn the volume up to hear what this app is saying. Our co-owner, Lou Fioritto, recommends TalkingTuner to musicians with blindness.
3. BARD Mobile
BARD allows users to download books, journals, publications, magazines, and music scores in audio and braille from the Library of Congress. BARD does a great job of getting books on the app within the first or second year of their release date. With Bluetooth, users can connect refreshable braille displays and play audio materials. This app is available FREE for both Apple and Android devices if you have an account with the National Library Service for the Blind and Physically Handicapped(NLS).
4. Color ID Free
Aim your device's camera at an item, and Color ID will announce the color for you. Straightforward and easy to use, this application accurately finds subtle differences in color.
5. Voice Brief
Voice Brief is a usefulvoice assistant for anyone, but for the vision impaired, it is particularly valuable. Voice Brief reads your email, weather, social media, and RSS feeds. The automated voice options are natural and clear. Try the free, "lite" version to test its usefulness in your day-to-day activities.
6. Awareness!
The Headphone AppFor the visually impaired using headphones, Awareness! The Headphone App permits you to listen to your headphones while still hearing the sounds nearby. The microphone feeds in noises as you listen to music or use another app. This way you won't miss vital audio signs that keep you aware of your surroundings.
7. Talking Scientific Calculator
Talking Scientific Calculator is easy to operate and handy for solving mathematical problems. It has different voices to choose from and even allows you to record your own voice. The Talking Scientific Calculator works with VoiceOver for the fully blind or has high-contrast options for those with low vision. Plus, there is a free version available!
8. Stitcher Radio
Stitcher Radio enables you to create a playable station of all your favorite content. Organize news like CNN, BBC, Pandora Radio, music, and podcasts and listen seamlessly. Stitcher similarly finds new and exciting content by recommending programs enjoyed by other users.
9. AppleVis
If you are looking for iOS apps that have been developed specifically for blind or low vision users, you can find them listed here. AppleVis strives to empower the community by sharing relevant and useful information on opportunities for independence and empowerment in the visually-impaired community.
Apps are tools of independence. If developers make drastic changes to apps, we often hear triumph or objections from the visually disabled community. We all want to know where our favorite features are and it's frustrating when you can't locate those features or the interface changes overnight.
We hope that as applications are updated, and developers give us "the new best thing," they remember to maintain the accessible features for many with blindness and visual impairment.
Did we miss any? Feel free to send suggestions to info@brailleworks.com.
Tags: Accessibility, Assistive Technology


Categorized in: Accessibility

This post was written by Clerise Phillip Samuel