The Time to be an Accessibility Advocate for Higher Education Begins at Birth; Be the Voice
Published on
The Americans with Disabilities Act, Amendments Act of 2008 and the 2008 Higher Education Opportunity Act have opened many pathways to higher education for students with disabilities. The National Center for Education Statistics (NCES) defines a disability as a physical or mental condition that causes functional limitations that substantially limit one or more major life activities, including mobility, communication (seeing, hearing, speaking), and learning. The NCES reports that approximately 2.5% of students enrolled in 2-4 year colleges and universities are blind or have a significant visual impairment¹.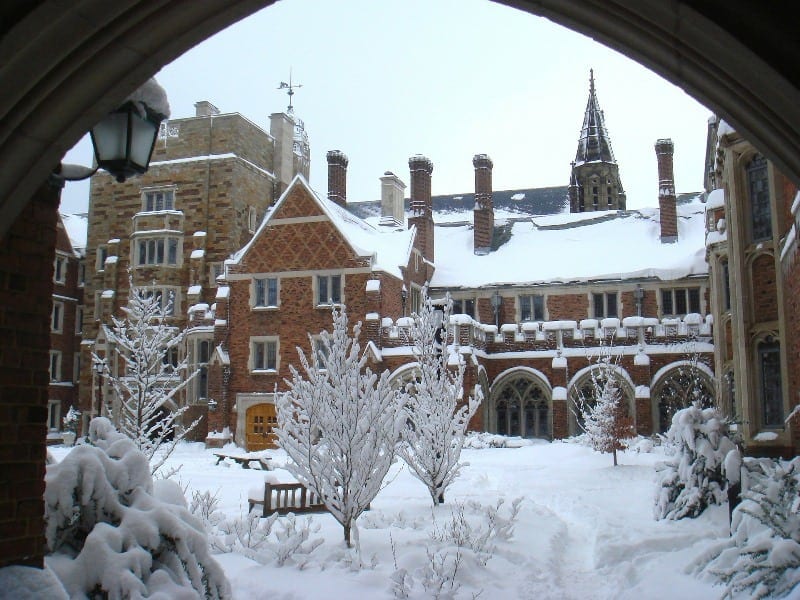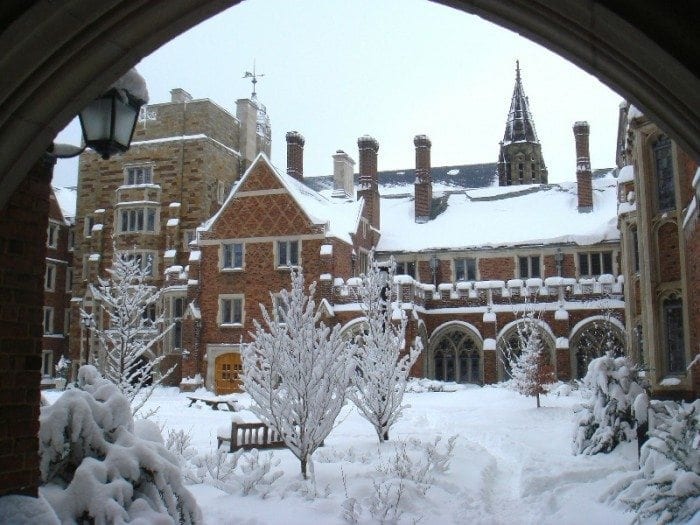 Despite the pathways to higher education, the accommodations and services are lacking for students who are blind or have impaired vision. According to the 2008 report from NCES the following is the percent of accommodations provided by national colleges and universities:
0.17% Audio/Digital Accommodations
0.29% Braille/Large Print
0.21% Classroom Note-Taker/Scribe
0.04% Provide Adaptive Technology
Accommodations provided for students who are visually impaired or blind totals less than one percent < 1%.
How to be an Accessibility Advocate for Higher Education
What can be done to enforce the federal laws for persons' with disabilities in higher educational settings? Advocacy is the first step in bringing awareness, making changes and opening doors for others. Learn about your rights, understand the law and educate others.
Under Section 504 of the 1973 Rehabilitation Act, colleges and universities are required to make certain accommodations and adjustments for persons' with specific disabilities including visual impairments and blindness.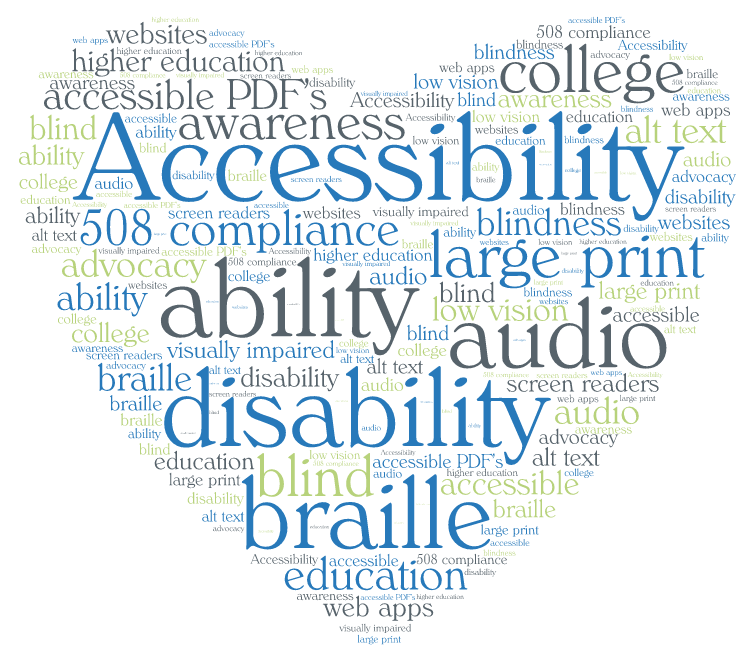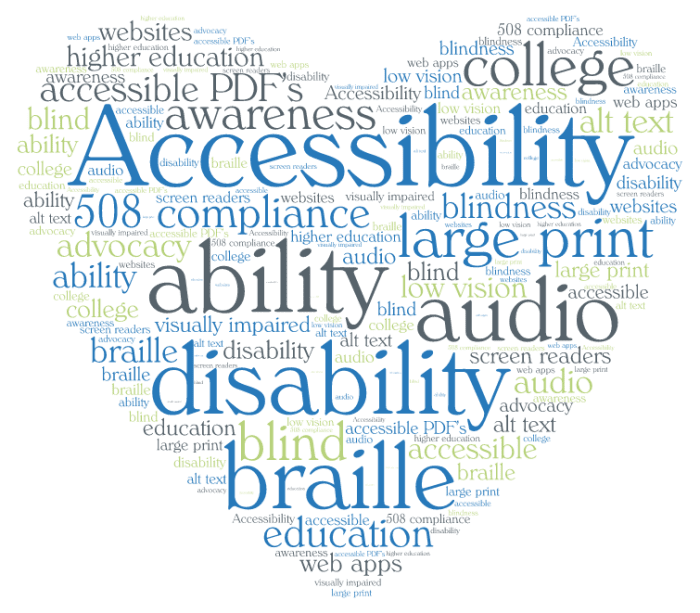 Students must self-report the need for services and register themselves as an individual with a disability. This is a shift from an Individual Education Plan to a 504 Plan, protected rights. Should your college deny you needed accommodations to allow you the equal opportunity to the same education as non-disabled peers you would contact the Office of Civil Rights at the Department of Education.
Writing letters, editorials and bringing awareness to the inequities of higher education for students who are blind or visually impaired needs to start today. As parents of younger children, college seems far away, but it will be here sooner than you think. The time to advocate is now.
Others Can Help You Become an Accessibility Advocate for Higher Education
There are many organizations out there to assist you in advocacy. You can learn more today by following the links below. Braille Works is not endorsing or affiliated with any of these organizations.

¹ National Center for Education Statistics – Students with Disabilities at Degree-Granting
Postsecondary Institutions

Tags: 508 compliance, Accessibility, ADA, ADA Compliance, audio, Blind, Blindness, Braille, disability, Disabled, document accessibility, For the Blind, large print, parenting, Visually Impaired


Categorized in: Accessibility, Health and Wellness, Informational

This post was written by Braille Works