Tax Resources for the Blind and Visually Impaired
Published on
IRS Supplies Alternative Format Tax Forms for People who are Blind or Visually Impaired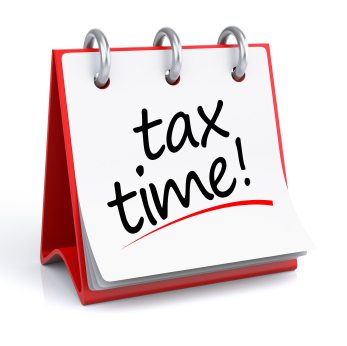 It's everyone's favorite time of year again; Tax Time! I don't know about you but I've procrastinated on doing my taxes long enough this year. With April 18th quickly approaching, we'd better get moving, right?
Filing taxes isn't that difficult for my fellow "sightlings" and I but what about people who are blind or have a visual impairment? If someone can't read the print on tax forms; how are they expected to fill them out and get everything filed before the deadline?
Luckily, the IRS has proactively given US citizens a solution to this potential problem. Several of the most commonly used tax forms and publications are available and ready for you to download directly from IRS.gov.
Accessible format versions include plain-text (.txt), braille (.brf) and large print (.pdf). Large print files are produced in 20-point Arial font and can be printed on standard letter-size (8 ½ in x 11 in) paper.
Text files can be opened or read by any program that reads text, including Microsoft Word and Notepad. Text format also works well with screen enlargers, refreshable Braille displays, and screen reading software. The Braille Ready File (.brf) format is a widely recognized form of contracted (Grade 2) braille that can be read with a refreshable braille display or embossed for a high-quality hard-copy.
Important Notice: The formatting for Braille products has changed to the Unified English Braille (UEB) standard. As of October 1, 2015, all Braille products will be translated using this code.
The Volunteer Income Tax Assistance Program
Unfortunately, there's a catch. According to the IRS, these alternative format files are for reference only and cannot be submitted as your official tax return. I imagine this is because there aren't many braille readers working for the IRS.
This means you'll still need someone to assist you in completing your forms before filing them with the Internal Revenue Service. I'm sure most of you have a friend or family member that would be happy to help but if not, you can get assistance from your local IRS office, or through the Volunteer Income Tax Assistance Program (VITA) sponsored by the IRS. Taxpayers can find a nearby IRS office location by calling 1-800-906-9887.
More Help is Available
The IRS also offers customer service assistance for persons who are deaf or who have hearing disabilities. People with TTY equipment may call 1-800-829-4059, which is a toll-free number, for assistance.

Publication 907, Tax Highlights for Persons with Disabilities, explains the tax implications of certain disability benefits and other issues. More information for people with disabilities and accessibility is available on IRS.gov.

I'll keep my fingers crossed in hopes that we all receive the highest possible refund this year!

Editor's Note: This post was originally published in April 2013 and has been completely updated for accuracy and comprehensiveness.

Tags: tax day, tax resources, taxes


Categorized in: Accessibility, Banking, Government, Informational, News and Events

This post was written by Jeff Frcho