Advocating For Independence When Facing Vision Loss
Published on
Part 2 of the Journey into Advocating for Independence – When You or a Loved One Faces Vision Loss
Advocating for oneself or a loved one can seem difficult, but rights and responsibilities were created at the federal and state level to assist you in the journey. Think of advocacy as a journey, because the more you are aware, the more doors that seemed to be closed will open, and the path to greater independence will be found.
Knowing where to begin is hard; at Braille Works we are dedicated to being with you on the journey. We are not legal experts and we suggest that you consult a legal professional for enforcement of laws, but we can help you learn more about your rights and the responsibilities of others.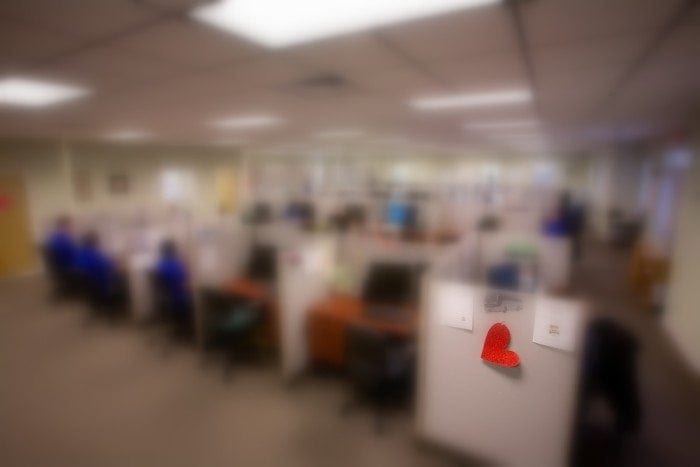 Many baby-boomers are not easing into aging; they are facing it head-on and challenging the boundaries. Baby-boomers are remaining in the workplace longer, living active lives, taking chances and trying new things. When your eyesight begins to become compromised many people believe it is the end of independence. While there is indeed an adjustment period, life does not end when your eyes weaken or fail.
The fact is more aging Americans are dealing with various levels of vision-loss and the numbers are on the rise. Technological advances are helping to preserve sight in many. However, it is still estimated that the number of people facing vision impairment or vision loss is increasing. The increase is due to the growing cases of diabetes and the aging process. According to the U.S. Census there were 76.4 million births between 1946 and 1964; this is known as the baby boomer generation (a span of 19-years).
According to the National Center for Health Statistics, National Health Interview Survey, 2011, 12% of Americans ages 45-74 (not in a nursing home facility) are visually impaired or blind and about 15% of Americans age 75 and over are visually impaired or blind. The World Health Organization expects the cases of visual impairment to double by the year 2020.
Braille Works has been committed to making the world a more readable and independent place for over 21-years. Although we don't work directly with individuals, chances are we serve many of the businesses and organizations with which you do business. From large financial and healthcare institutions to local, state and federal government agencies; our mission is to supply accessible alternative format materials to businesses all over the United States. This means more customers like you are gaining access to materials they can read independently, in formats such as Braille, large print, audio and accessible PDF's.
If you're facing vision loss or total blindness, always remember that you have rights and you're not alone. The companies you do business with may already be giving you proper access to accessible documents. If so, outstanding! However, if they are not currently giving you options; you have every right to request they begin doing so. Here's a short request letter for accessible documents you can download and send to your bank or health insurance provider.
Details on the Accessible Formats We Offer to Businesses

There are components that must be addressed in every public-facing PDF document. The categories include: master requirements for all documents, general layout and formatting requirements, accessibility tagging and reading order, image requirements, lists, tables and form field certification. Braille Works offers certification for documents that have been assessed and remediated to meet accessibility compliance standards (WCAG 2.0 AA, 508, ADA). [read more]

We transcribe Braille materials in many languages including English, Spanish, French, Italian, and German. Our professional braille transcription process always meets or exceeds the industry standards set forth by the Braille Authority of North America. [read more]

Creating large print documents involves much more than simply increasing the size of the font. Our large print transcription process has been tested by people with visual impairments and developed to provide the best possible structure for easy reading. [read more]

We offer Text-to-Speech (TTS) and Live Reader audio recording services. The visually impaired community has become accustomed to synthesized voice-recordings. Our text-to-speech audio uses proprietary script to create audio document using state-of-the-art synthesized voice patterns. This is the most cost effective way to create audio documents. With live reader audio, we have an individual read the proprietary script, and record documents in our in-house production studio. Live reader audio is available in English and Spanish. Completed audio documents can be delivered as an Audio CD, MP3, or on a flash drive. [read more]

Tags: Accessibility, Accessible Documents, Accessible PDF, audio, Blind, Blindness, Braille, large print, self advocacy, Visually Impaired


Categorized in: Accessibility, Health and Wellness, Informational

This post was written by Braille Works