Braille Literacy is Vital to Academic Improvement and Employment
Published on
Braille literacy is equivalent to print literacy in terms of student achievement. Braille literacy correlates to academic success, higher income and employment. Overall, literacy improves student success, confidence and independence.
An alarming fact is only 10% of students who have a visual impairment are literate in braille. More concerning is the number of students being educated in braille literacy has decreased since late 1960, among students who are blind.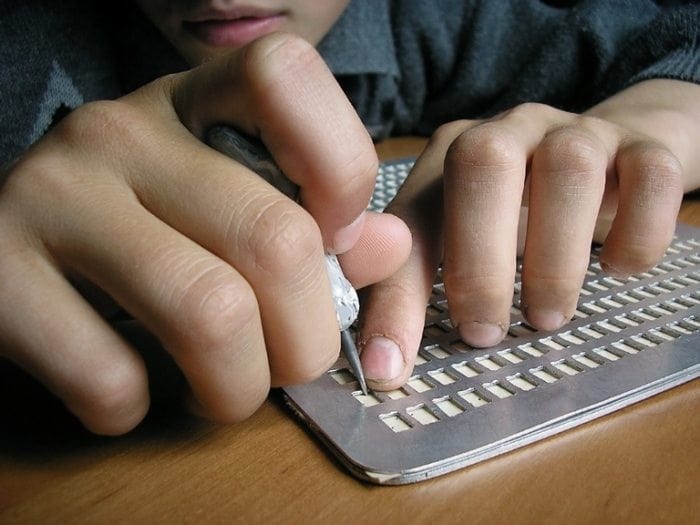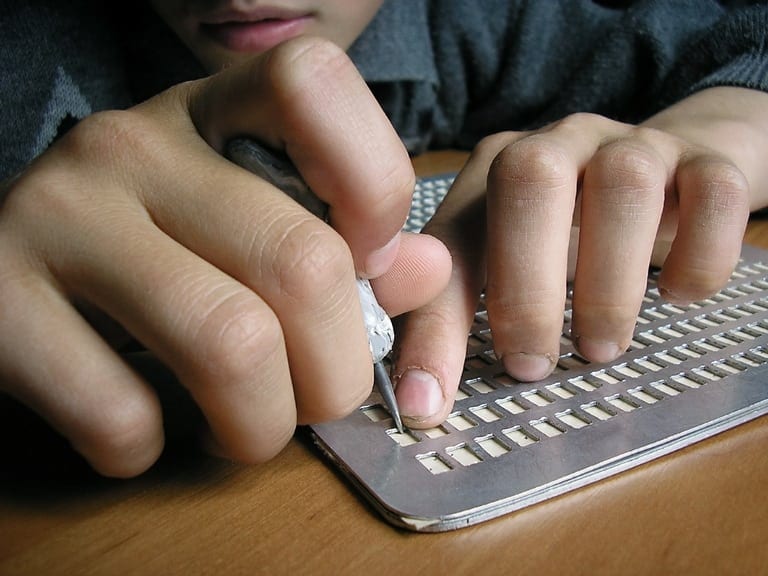 Timeline of Braille Literacy for Students who have Visual Impairments
1869 – Braille Code was introduced.
1932 – Braille Code was adopted as the Standard English Code.
1932 to the late 1960's – most students who were visually impaired were taught to read and write Braille.
1973 – Rehabilitation Act allowed for students with visual impairment to attend local public schools.  Braille was not being taught to all students in public schools.
1975 – Congress passed public law 94-142 The Education of All Handicap Children Act.  Free and Appropriate Education Act (FAPE).
1991 – The National Literacy Act defines "literacy" as "an individual's ability to read, write, and speak in English, and compute and solve problems at levels of proficiency necessary to function on the job and in society to achieve one's goals and develop one's knowledge and potential."
1995 to 1996 – about 54,000 students were legally blind; only about 4,700 students were taught Braille in public schools.
1997 – Individuals with Disabilities Education Act (IDEA) was revised to state: "(iii) in the case of a child who is blind or visually impaired, provide for instruction in Braille and the use of Braille unless the Individualized Education Program (IEP) team determines, after an evaluation of the child's reading and writing skills, needs, and appropriate reading and writing media (including an evaluation of the child's future needs for instruction in Braille or the use of Braille), that instruction in Braille or the use of Braille is not appropriate for the child." 20 U.S.C. 1414(d)(3)(B)(iii).
1997 – The IEP teams rarely determined Braille as the appropriate pathway to blind literacy.  This was mainly due to the lack of teachers able to teach Braille writing and reading.
1999 – Braille instruction was proposed as the pathway to National Literacy for students who are blind.  The move was contested as a violation of the students IEP; a mandatory requirement does not permit an individual education for students.
Outcomes of Braille Literacy or Lack of Braille Literacy
2012 – 90% of employed persons with vision impairments can read and write Braille.
2013 – 60% of students who are blind dropout of school.  70% of adults who are blind are unemployed.
2014 – 85% of students who are blind attend public schools.  About 10% of the students with visual impairments are literate in Braille.  Each year there are fewer teachers qualified to instruct students in Braille literacy.
2015 – Each state has different requirements regarding Braille literacy.
It's tragic that more students are not becoming literate in Braille.  There is a direct correlation to unemployment and dropout rates in persons who are blind.  Each year 75,000 people lose their vision.  Technology might be the key to improving Braille literacy in students and adults.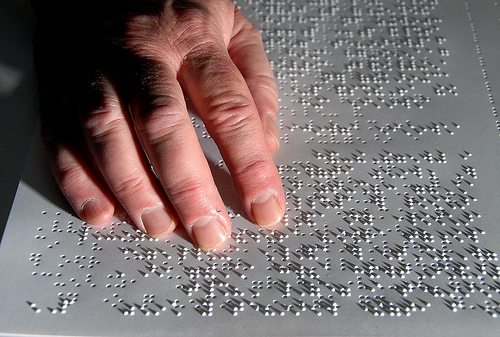 Vision loss is being linked to areas of severe poverty.  The epidemic of diabetes (the number 1 cause for vision loss) and with aging Baby Boomers the cases of Americans losing their sight is expected to double over the next 10-years.  Based on the improvements in academics, self-esteem and employment opportunities being linked to Braille literacy, it is imperative that more people with visual impairments learn to read and write Braille.
Braille Works Promotes Braille Literacy
Braille Works specializes in all forms of alternative to print reading formats with Braille, Large Print, Audio and 508 WCAG 2.0 AA compliance.  Let the professionals at Braille Works assist you in meeting the needs for all of your clients.  Contact us today for a free estimate to keep your company in compliance with federal and state laws.

Tags: Blind, Braille, braille literacy, braille reading, reading braille


Categorized in: Accessibility, Health and Wellness, Informational, Opinion

This post was written by Braille Works