Tips on Getting the Best Christmas Gifts for Children Who are Blind or Have Low Vision
Published on
What gifts are good to buy for children who are blind or have low vision?
In most cases there is no need to make a trip to a specialty store, you can find gifts for children who are blind or who have a visual impairment at a local toy shop or department store. It's no different than shopping for other children—keep the activities the child enjoys in mind and be conscious of their ability to play with the present you pick out.
Shopping for Children Who Are Blind or Visually Impaired
Always check the age appropriateness of the toy or gift. Small pieces can pose a choking hazard for some children especially those 3 years of age and younger. Most toys have age levels so use these as a guide.
Avoid toys/games that require reading or color matching (unless a child has enough vision to work around the visual deficit).
Ideal items are those that provide tactile stimulation. Think of items that feel interesting to the touch, toys that can be stacked or arranged, or any activity that is primarily touch or auditory driven.
Educational toys are fun, too! Children learn about shapes through touch and learn motor skills through physical activities.
Gifts for Children from Birth to 24 Months
For very young children, pick out tactile and sensory activities. Touch & feel books are fun and allow the child to feel a wide variety of textures—everything from rough alligator skin to soft and fluffy sheep!
Felt play is a great way for a child who is blind or visually impaired to feel shapes and learn about tactile and special relationships. It's educational and fun!
Busy blocks (where the parts are not removable) or cup stackers are a great gift choice, just be careful to choose items without small parts, which may be a choking hazard.


Stuffed animals or soft dolls are always a good choice for children to cuddle up with, too!
See more ideas here: Holiday Gift Ideas for Blind Children – Birth to 24 Months
Gifts for Children from 2 to 5 Years Old
A young child can begin using his/her imagination with workshop and kitchen play items. This also helps the child to identify tools, foods, utensils, and workshop and/or kitchen area on a small and safe scale.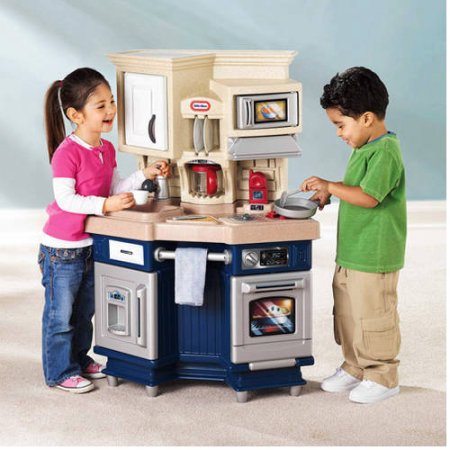 Children under five enjoy tactile and sensory toys, like those with touch and feel activities, interesting textures, or musical sounds.
As children get older, bikes like Big Wheel Tricycles let them have lots of fun moving around (under supervision of course!). These bikes are safe, and most have a flag to make them more visible to cars and other people.
Play-doh is a fun craft activity and sensory experience—it's squishy but can be shaped into anything they imagine. A similar option is kinetic sand, which has an interesting dry/wet feel making it loads of gooey entertainment.
See more ideas here: Holiday Gift Ideas for Blind Children – 1 to 5 Years Old
Gifts for Children from 5 to 12 Years Old
Tethered balls, whether on a pole or on a handle, are a great idea when kids are learning their bearings. Just remember to always provide supervision and respect posted age restrictions.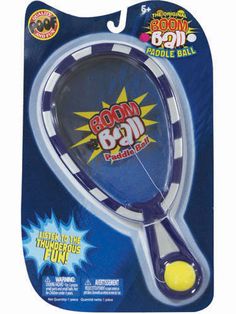 Bop it! is a classic game, and gives audible directions and is touch controlled. It's a fun way for older children to learn concentration and improve motor skills.
Who doesn't love The Green Machine? Big-kid trikes like this are a great gift idea for a child who wants to be more mobile outdoors, but still requires more than two wheels to feel safe. A Flying Turtle is another excellent choice for any child and it teaches them to use their core strength as they glide around.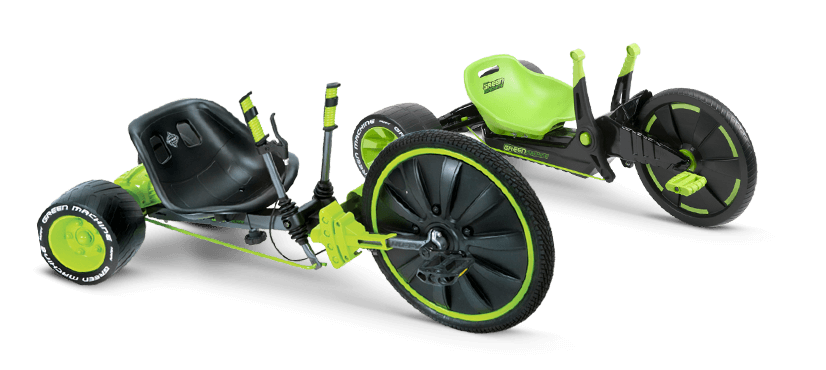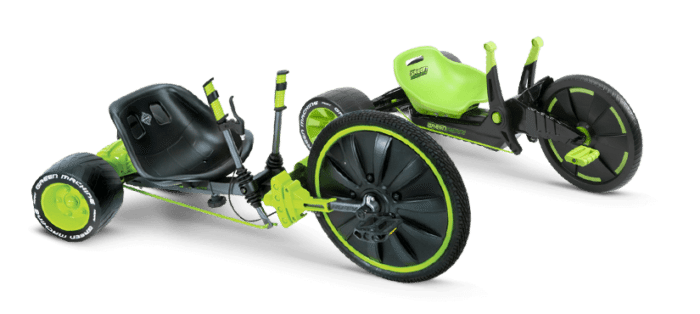 Music items are always a huge hit with kids. From drum sets to pianos and flutes to accordions, music inspires creativity, builds confidence, and is a gift for all ages.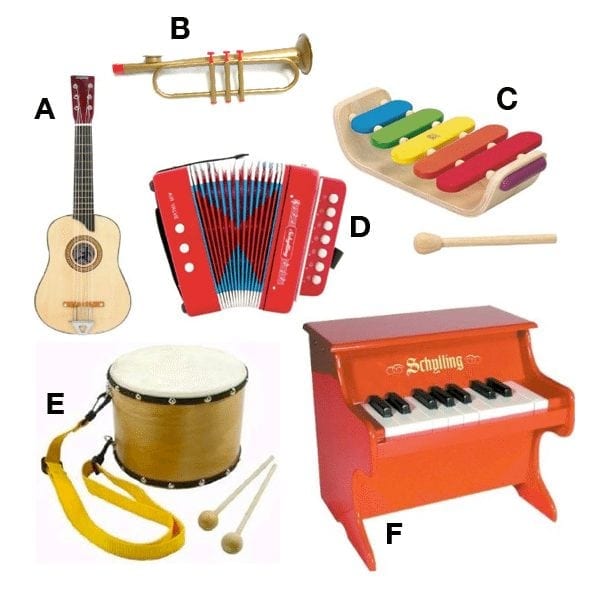 Does the child have access to a tablet or smartphone? iTunes, Audible, Kindle, and similar gift cards make excellent gifts to allow them to purchase books and apps themselves. If they don't own any already, ereaders are more affordable than ever. New Kindles have many accessible features, including a screen reader, magnifier, and high contrast and color inversion options.
For children with some visual acuity, pick up an age-appropriate book in large print. If they know braille, you can purchase popular stories in braille format. Seedlings and WonderBaby are two good resources for purchasing braille children's books.
Don't forget the gift of an experience. Many local playhouses offer amazing community theater productions and often if you ask will host a tour of the set. A walk-through filled with costumes and actors can bring a production to life for someone with a visual disability.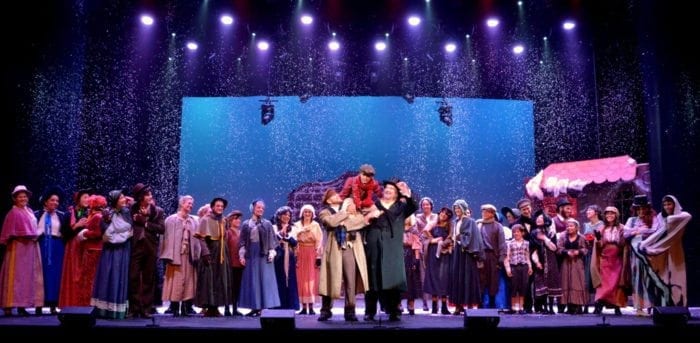 See more ideas here: Holiday Gift Ideas for Blind Children – 5 to 12 Years Old

Gifts from the heart are the best gifts of all. We hope this guide helped spark some gifting ideas or solidify ones that you already had in mind. Happy shopping!

Tags: Blind, christmas, For the Blind, gifts for the blind, Visually Impaired


Categorized in: Accessibility, Informational, Opinion

This post was written by Braille Works