How to Get a Free White Cane
Published on
Free White Canes Available for Blind Individuals
Our friends at The National Federation of the Blind have an outstanding Free White Cane Program you should check out. A white cane can give you the freedom and independence you deserve. The use of a cane allows you to travel without a guide and can assist you in navigating your environment, independently.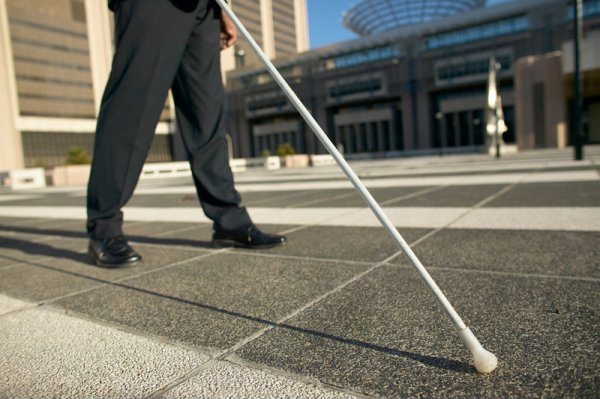 White Cane Training
There is a learning curve so your first time out is best practiced at home verse in the center of town. Local organizations like Lighthouse International provide excellent cane mobility training. You can also read these valuable mobility tips from an experienced white cane user.
The National Federation of the Blind believes that all people who are blind or visually impaired deserve a free cane. We hope this information can be of assistance to you and your loved ones.
White Cane Sizing
Get the right fit: If this is your first cane you should measure from your armpit to the floor to get the appropriate size. If you are a seasoned white cane user, measure from your chin or a bit higher to get the accurate fit.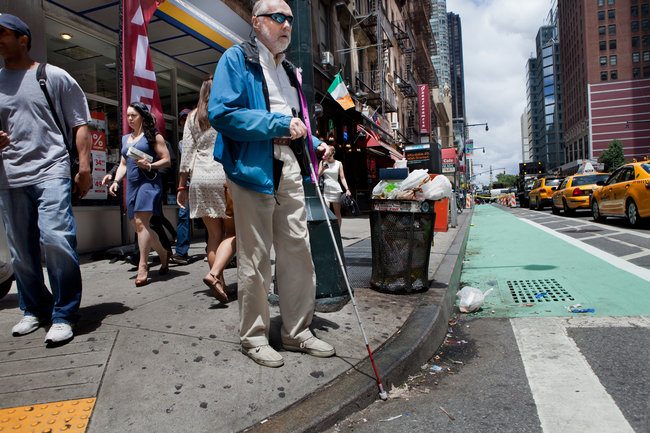 Ordering a Free White Cane
You can order online by submitting an application on the Free White Cane Program webpage. If you prefer to apply by mail, complete and print the accessible PDF application found here. Completed applications should be mailed to:
Free White Cane Program
National Federation of the Blind
200 East Wells Street
at Jernigan Place
Baltimore, MD 21230
White Cane Mobility Resources
Lighthouse Guild: Connects you to resources in your area. You can find local low-vision doctors, vision rehabilitation providers, stores, support groups and much more.
Instructions in Cane Travel for Blind People: A book written by Thomas Bickford full of valuable white cane mobility tips and information.
Tags: Blind, For the Blind, Mobility Skills, Orientation and Mobility Training, white cane


Categorized in: Accessibility, Health and Wellness, Informational, News and Events

This post was written by Braille Works