Helpful Resources to Ease 508 Compliance Concerns
Published on
Let Braille Works help ease your 508 compliance concerns with some practical advice and helpful resources.
Who needs to be 508 compliant?
You likely know that all companies' websites must be accessible. Online accessibility has come more into focus since the COVID-19 pandemic began. Many companies have moved their services online, meaning the need for equal access to those businesses' websites is more important than ever. Section 508, which is an amendment to the Rehabilitation Act of 1973, is directly concerned with web accessibility. This law requires all government agencies, companies that receive federal funding or are contracted with a government agency to have accessible websites. This includes all attachments and multimedia files.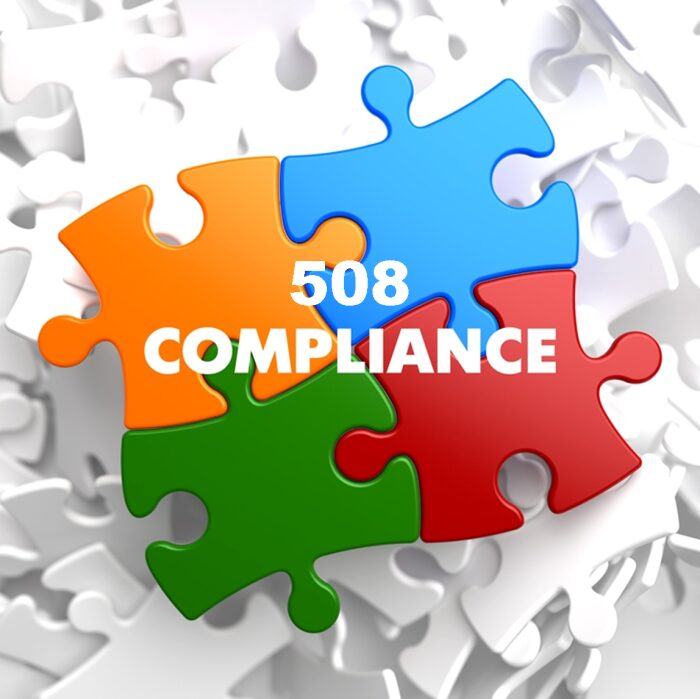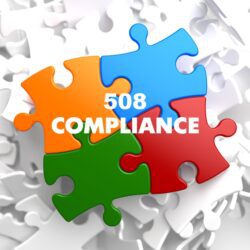 So, which attachments need to be 508 compliant?
Well, all of them! This includes Word, PowerPoint, HTML, Multimedia, Excel, and PDF. In case you're feeling overwhelmed, don't worry! The U.S. Department of Health and Human Services has an excellent resource to check whether attachments are compliant with the Web Content Accessibility Guidelines (WCAG) as required in Section 508.  
Is there one document type that is preferred in 508 compliance?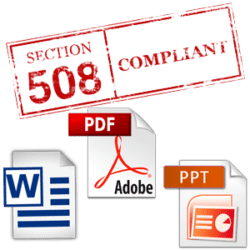 In order to be 508 compliant, documents must be remediated. This is the process of converting the file to readable text for people using assistive devices.
Braille Works 508 Compliance Specialist, Courtney Collins, gave the following advice regarding PDF format advantages:
Alteration or accidental deletion of PDFs hosted on a website isn't possible.

Other formats are labor-intensive and can cost approximately 3 times as much as a PDF document to produce.

When reformatting non-PDF documents (.doc, .xlx, .ppt) it is likely that the remediated version will not look like the original version. Oftentimes, your original document will need to change in order to reach full compliance.  By saving to PDF before remediating your document, you retain the look and feel of the original.

Microsoft Suite is not free, so not all users will be able to access the documents.  

Adobe Reader is free to download and can host remediated PDF documents. 
A personal touch
Proper document remediation requires human editors. Automated remediation is not reliable. An automated system is likely to miss some significant compliance errors in your documents. It's important to properly label links and images. Automated systems cannot always accurately recognize and tag these features.
Of course, humans are fallible, too. Because of this, a combination of manual and automated remediation is ideal. Human eyes and automated systems working together are more likely to catch and correct errors. The goal of accessible documents is to be available to everyone, so it's important to use the best method possible.
Contact Us


Not sure if your downloadable content is compliant? Braille Works' compliance experts will happily test the 508 compliance of a website document attachment for you. All of our remediations are secure and done in-house. Our quality control procedures ensure the accurate and confidential remediation of your documents every time. That should put your 508 compliance concerns at ease! We would love to ease your 508 compliance concerns and help your business make its documents more accessible.

Contact us today for a no-obligation 508 compliance analysis and quote to remediate current and future content.  Our team has been providing high-quality alternatives to print documents for nearly 30 years. Won't you join us in making the world a more readable place?™

Phone: 800-258-7544 | 813-654-4050

Email: info@brailleworks.com 

Tags: ADA, Compliance, PDF, Section 508


Categorized in: Accessibility, Government, Informational

This post was written by Braille Works