Saving Time, Saving Money: "Can we buy a braille printer and just do this in-house?"
Published on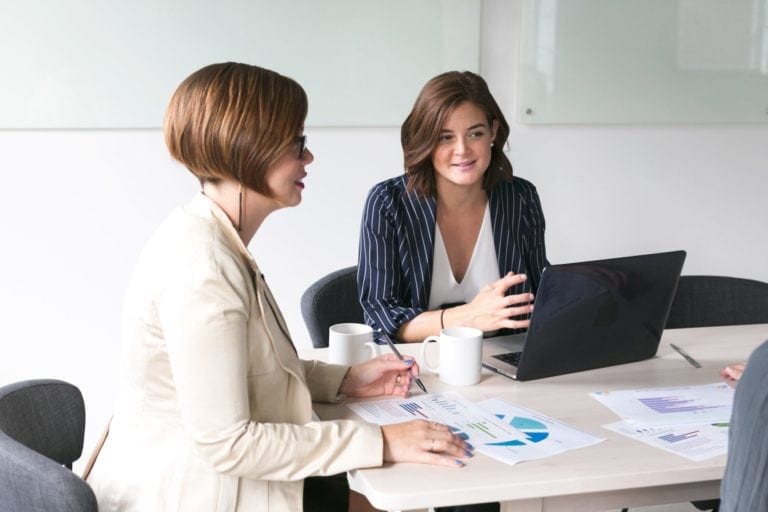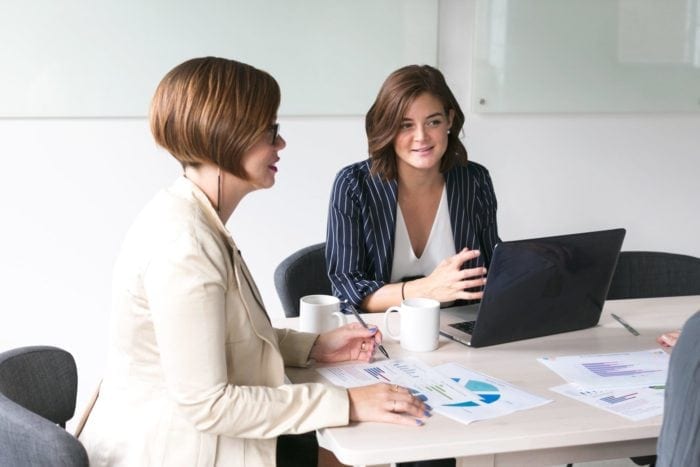 If you're a business owner, finding new and creative ways to save money is a necessity for success. Then with ADA and Section 508 compliance on the rise, we've heard many people consider an in-house braille process. How hard can it be, right? While we think this is advantageous, here are some things you may want to consider when discussing in-house braille printing.
What you'll need to get started:
Braille Paper
Braille Embossers
A Team of Braille Transcriptionists & Technicians
Computer Program (to tell braille machine what to print)
Braille Paper
Braille paper is thicker than regular printer paper for a few reasons. It keeps the embosser from punching through the paper and is durable enough to ensure that the dots aren't compromised over use and time. If the paper is too thick, it will leave you with braille dots that are not raised or readable. If the paper is too thin, you will begin to notice holes. In the words of culinary expert Goldilocks, things have to be "just right".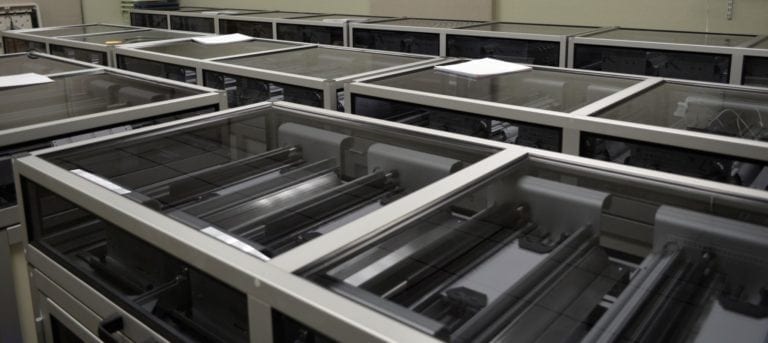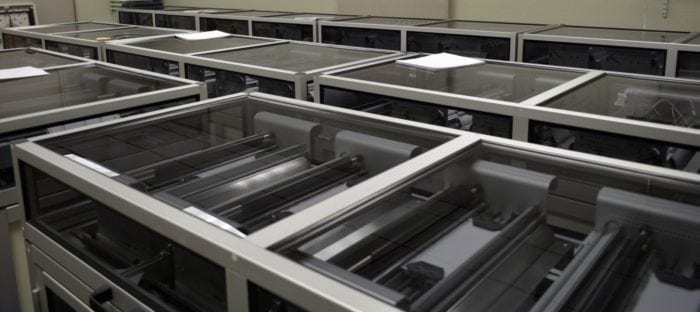 Braille Embossers
You can usually save over 50 percent by buying used computers and copiers. Unfortunately, even if you were to buy second-hand braille equipment, the cost still wouldn't justify the means. Large volume braille embossers cost anywhere between $10,000 and $150,000 because they produce a thousand pages in an hour. We have more than 30 in-house because doing large and small volume braille projects is our forte, and we've acquired quite a few within the 25 years of business.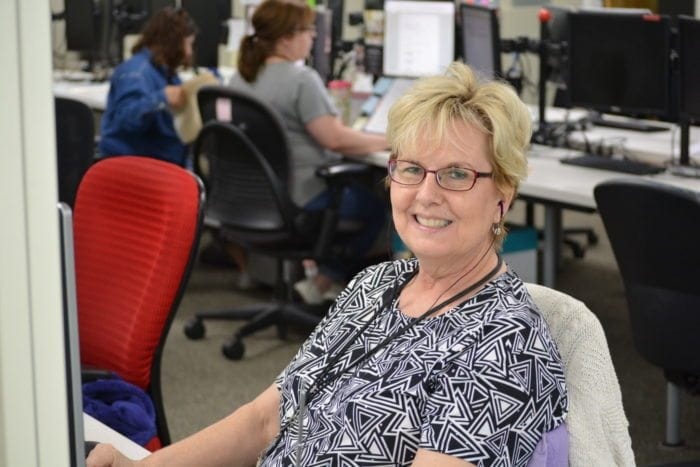 A Team: Because Braille is A Handful
You will need to hire a lot of folks. You need a team of braille transcriptionists and IT professionals.
Our team of braille transcriptionists analyze, prepare and review every project, taking pride in knowing that the work done is accurate and on-time. Our braille transcriptionists review the spacing and alignment of the text document so that the end Braille product best conveys the content in an excellent, user-friendly manner that also meets quality control measures. Many of our transcriptionists are so good they're able to point out embossed UEB Braille contractions (there's over 187, so this is no small feat). While we and everyone else use braille software, these folks are the backbone of our braille efforts.
Our in-house repair and IT staff fix, fine-tune, oil, and personally test each embosser. An embosser that isn't well-maintained can produce uneven or faint dots, making the document hard to read. If your customer reaches out for accessible forms or documents, it's never appropriate to say "I'm sorry. Our braille embosser is down." Our team of 24/7 support ensures we're never down, even in the case of a natural disaster. Your IT department also needs to qualify your data security measures to make sure customer information remains safe.
Computer Program
Document components can include charts, tables, forms, etc. After you extract those elements, you'll need a program that takes the text version and has the ability to convert it to a .brf file. While there are options for paper or paperless braille (yes, even Braille has gone digital), the computer program is only for converting paper Braille. After you're done cleaning up a document, you click "emboss" and trust that the program is communicating with the right embosser.
Here are questions you will need to answer before you decide on that computer program:
How does the printer connect to your computer?
Is the embosser compatible with your computer?
Which operating systems (and versions) are supported? Windows, Mac OS X, or Linux?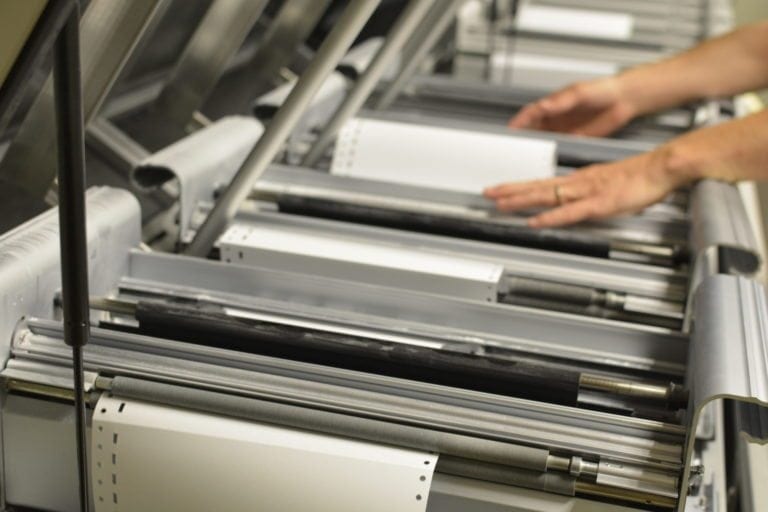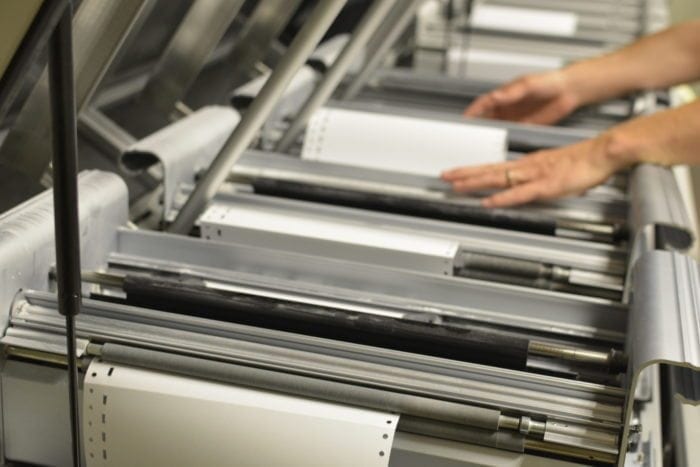 There are two ways to build a profitable business. The first way is to increase sales and the other is to reduce spending. Get into your operational expenses and see where you can save some money. However, when you're a business owner, time is your most valuable commodity. Trust us when we say you would much rather use the money and time saved to invest in new tactics and customer retention. Instead of buying a braille machine or spending time learning how to utilize it, you can (and should) partner with an accessibility document provider.
Choosing to outsource is not a cop-out because you will keep employees doing work in their wheelhouse and experts doing the job they've been trained to do.
Finding a Braille provider is great for productivity and employee morale. Unless you can afford what looks to be a million dollar venture, I suggest trusting your Braille work with a trusted Braille vendor. If you're still unsure about your next move, when in doubt; request a braille sample.
Categorized in: Accessibility, Informational, Opinion, Uncategorized
This post was written by Clerise Phillip Samuel