10 Tips to Enjoy the Sights and Sounds of Christmas
Published on
The holidays are here and few things inspire the Christmas spirit better than a holly jolly outing with your loved ones. What's the best way to enjoy the sights and sounds of Christmas with them? Make a plan of attack with these tips to ensure maximum enjoyment for everyone involved.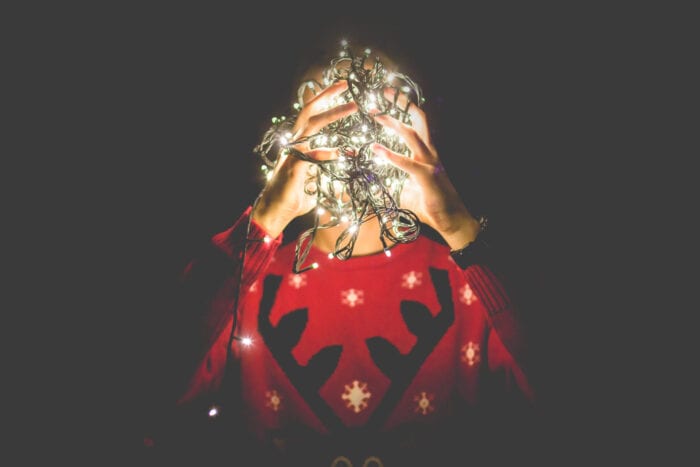 1. Do your homework.
Do some research before going to unfamiliar events or activities. Check out the reviews and social media pages. Look for mentions of how hands-on, sensory-stimulating, and child-friendly the Christmas activities are. Having as much information as possible will be a huge help when tackling tip #2.
2. Choose wisely.
When choosing Christmas activities for you and your loved ones, take everyone in your group into account. For instance, if someone has a visual disability, focus more on activities with sound and opportunities to touch and feel instead of exclusively visual experiences. Considering everyone's abilities allows for a better time overall.
3. Call ahead.
Have you decided to attend an event this year? Call ahead and find out what sort of festive accommodations they offer to fit your group's needs. You may be able to arrive early in order to become acclimated to your surroundings.
4. Ask to touch and feel.
When our friend, Christine, was young, her parents (both of whom are blind) took their family on vacation to Williamsburg, Virginia. There she learned that if you ask, you can often do more than you ever thought possible. During that trip, her parents were allowed to touch exhibits. They were also given private tours of Williamsburg's historic buildings. Thanks to her parents taking the initiative to ask, they had one of the best vacations ever.
5. Bring snacks.
Hangry is real, my friends. And there are few things worse than having holiday fun ruined by it. Since it's so easy to become enthralled with Christmas sights and sounds, hunger often sneaks up on you. Having snacks on hand will allow you to take a break, refuel, regroup, and resume your festive activities with new-found enthusiasm.
6. Don't overuse your camera.
No photo opportunity is worth a bad memory. An environment that's too stimulating for you or a loved one can result in a sudden onset of sensory overload or "the hangries". Be mindful of hectic surroundings and the sensory level of your group. And, speaking of sensory overload…
7. Avoid sensory overload.
As much fun as the sights and sounds of Christmas are, they can get overwhelming. When arriving at a new venue, scope out a place to decompress if sensory overload becomes an issue. Bring along a pair of noise-canceling headphones to drown out background chatter and find your "inner calm". Or, pack your favorite blanket and wrap up in its snug and cozy warmth.
8. Ignore social media.
We all have those friends who literally have picture-perfect social media pages. Put those staged photos of seeming perfection out of your mind. Your experience with the sights and sounds of Christmas is real and human; not perfect. And, that's ok! Remember, this is about making life-long memories and not impressing acquaintances with your feed. You can always post a photo or two once you're home, so don't let social media take the place of living in the moment.
9. Lower your expectations.
You know that feeling when you expect a movie to be bad but end up surprised at how much you enjoyed it? Bring that expectation level to your Christmas events, too; especially if you have a youngin' or someone with a new visual disability in your group. Once they have time to become more familiar with the overall sights, feel, and sounds of Christmas activities, you can increase their exposure and your expectations for the day.
10. Enjoy the little things.
Sometimes, the best experiences are in the little things. Watch for those magical moments and don't rush on to another activity too soon. Just remain in the moment for as long as you can. These are the best memories and you'll treasure them for a lifetime.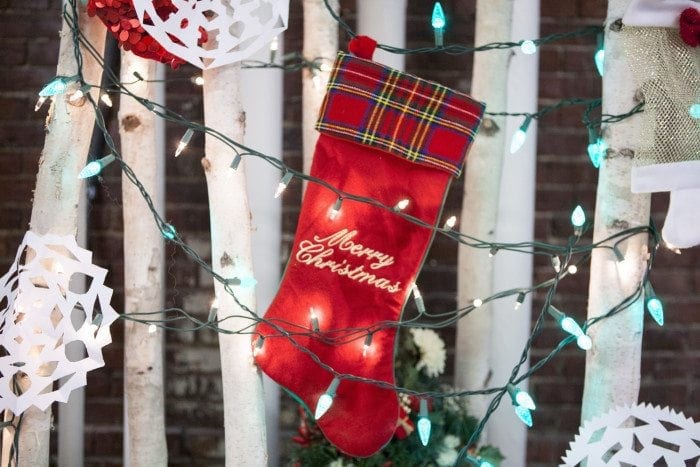 Related: Braille Christmas Crafts and Treats
Make Memories
When using these tips, you're bound to enjoy the Christmas season more than you could've imagined.

Remember, real joy and love don't come in a package or with a bow and it can't be found in a store or under a tree. The real joy and love of Christmas is in your heart and a blessing to share with family and friends, both old and new. We hope you and your loved ones make many happy memories while enjoying the sights and sounds of Christmas together.

Originally published on December 17, 2015.

Tags: Blind, Blindness, christmas, happy holidays, low vision, merry christmas


Categorized in: Accessibility, Informational, News and Events, Opinion

This post was written by Braille Works