When Your Aging Parent is Losing Sight
Published on
There is a gradual paradigm shift that occurs between many adult children and parents as the aging process begins to affect vision. Adult children find they are more concerned about their parents' safety and ability to remain independent. It is not uncommon for an aging parent to have their concerns, but they might not share them with their children until they are ready.
A decline in vision, hearing, or both is often the common association with aging; and the media often portrays it as humorous.  The reality of the aging process can be overwhelming and frightening for both aging parents and adult children.  The fear for parents can range from personal safety concerns to a complete loss of independence. While adult children share safety concerns, they are sometimes not as understanding of the need for parents to remain as an independent.
It is human nature to want to control a situation to protect the people we love, especially when they raised us.  However, it is imperative to respect boundaries and ask for permission before stepping in to help, except in extreme circumstances.  Chances are your parent has been adapting to visual challenges long before you became aware of them.  So, approach with caution and don't panic; educate yourself.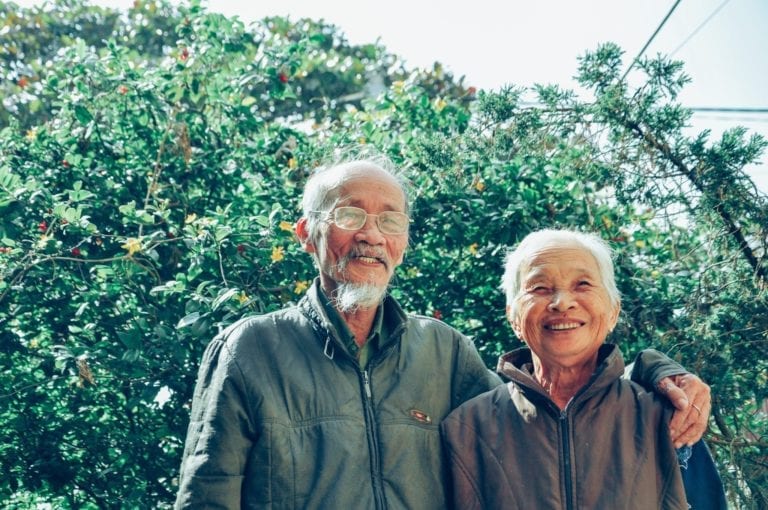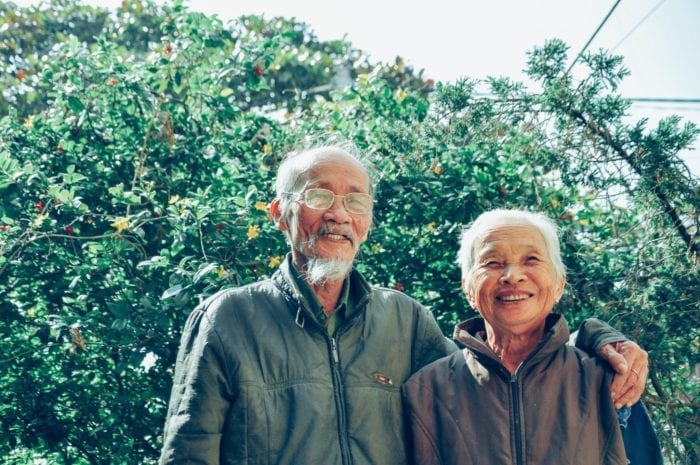 Prevention and Hope
The more that you can learn about the resources available and the specific visual condition your parent is dealing with the better you will be able to help them. For instance, macular degeneration causes a loss of central vision, but a person can train their brain to rely on peripheral vision. There are surgeries and medical interventions that can reverse some visual issues or prevent them from worsening.  It is imperative to seek medical intervention as soon as possible.
Cataracts and cognitive decline increase significantly at an almost identical rate, in people 65 years and older. Correcting cataracts with surgery has been linked to improving cognitive deficits, according to the National Center for Biotechnology Information.
Over half the population by the age of 80 has either developed cataracts or has had surgery to correct them. Cataract surgery is the most common form of eye surgery, yet they are the number one cause of blindness worldwide. The World Health Organization estimates that 80% of blindness is preventable with proper eye care and access to healthcare professionals.
Suggesting surgery can be worrisome for some people, so tread lightly.  Let your parent know that you are concerned and want them to live their best life. Seeing an ophthalmologist is the first step in dealing with vision loss.  The unknown is sometimes more frightening than reality. Seeking professional attention is imperative for prevention and, in many cases, holding on to hope.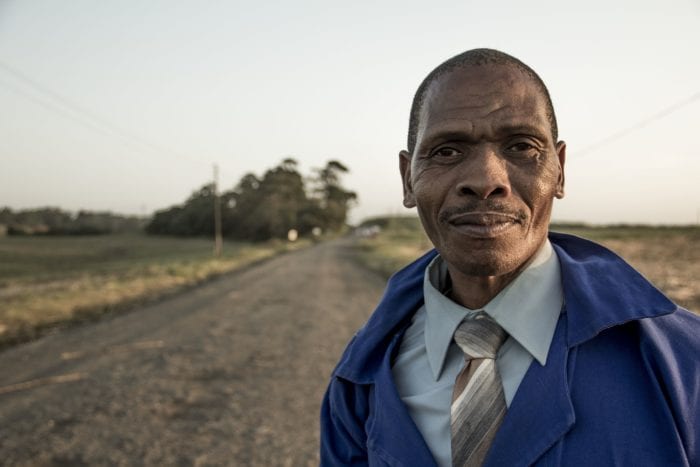 Seek Intervention from Another Source
What if vision loss is the outcome? That can complicate things. And, despite wanting your parent to live with you, take their car keys away, and put bubble wrap around everything, you need to proceed slowly. There is help and services are available.
Vision rehabilitation services can assist people facing vision-loss or decline to remain independent. Services vary depending on your location. There are community services like LightHouse for the Blind, The Division of Blind Services, to Medicare and insurance services like occupational therapy and vision therapy. There are private-pay services that help the aging population maintain greater independence by assisting with the transition phase of aging.
The American Federation for the Blind (AFB) outlines the training vision rehabilitation services can provide to clients losing their sight.
Communication skills such as reading, writing, and using a computer
Independent living skills such as personal self-care, home modifications, leisure activities, using a telephone, and financial management
Orientation and mobility (i.e., getting around indoors and outdoors safely, and using transportation)
Low vision evaluation and training with low vision devices such as handheld and video magnifiers, lighting, and telescopes
Counseling to help you and your family members adjust to vision loss

Insights from the Transition Experts
Safety First
Amy Lee, who began as a private advocate and care manager for families needing support during health-related changes and later founded An Angel for Sonny, shared some insight with us.
"Maintaining a safe environment in the home is by far the most important commitment our clients can make to themselves to live their best life possible. Age-related changes to vision, hearing, balance and overall strength can make daily activities more challenging. Moving to a different environment is sometimes thought to be the most logical solution. However, simple modifications within the home can restore safety by providing accommodations and reducing hazards."
Amy Lee's company, An Angel for Sonny, allows clients to handle life transitions with grace, assistance, and respect. Amy shared that many times adult children will take the role of problem-solver and overlook the actual needs of their parent.
The Importance of Empathy
"As an adult child with busy days and a solution-based approach to challenges, it is easy to slip into 'problem solver mode' and to oversimplify the transition that may lie ahead. Yes, we will all age. Yes, we will all need to make changes. But, like all other things, we think it will never happen to us. This is what our aging loved ones are often facing. Families, while well intended, may be looking to solve not only the immediate concern but also the next steps down the road, which could prematurely remove independence that the client can still safely maintain. I find that when families take a moment to pause as decisions are made, the end result is better. The family feels at peace with decisions. And most importantly, our client is respected and valued through the transition."
Learning that your parent is losing their vision can be difficult to imagine. It is hard to understand what life would be like without sight. So, the overall goal should be to preserve or restore what vision can your parent has. Let your parent take the lead on what the next steps will be on their journey; do not skip ahead of where they are at this place and time.
More from An Angel for Sonny Founder, Amy Lee
"When the time comes to seek out support during this time, know that finding a NASMM Senior Move Manager, such as An Angel for Sonny Move Management, should be a top priority as all 'senior move specialists' are not created equal. The National Association of Senior Move Managers (NASMM) is the leading membership organization for Senior Move Managers. NASMM is recognized for its innovative programs and expertise related to senior move management, transition, and relocation issues affecting older adults. NASMM members are experienced professionals, bound by a pledge of integrity, committed to safety and ethics, and dedicated to continuing professional development."

Tags: aging parent, low vision, vision loss


Categorized in: Informational

This post was written by Christine Sket