Accessibility and Equality
Published on
Web-Based Solutions and Paper-Based Solutions; Equality Goes Beyond Accessibility
In the push for more and more data to be accessible via the web many businesses are looking at web-based solutions for ADA accessible compliance.  For some individuals this could be a valid and acceptable tool but for many this can be an unsettling and unacceptable method.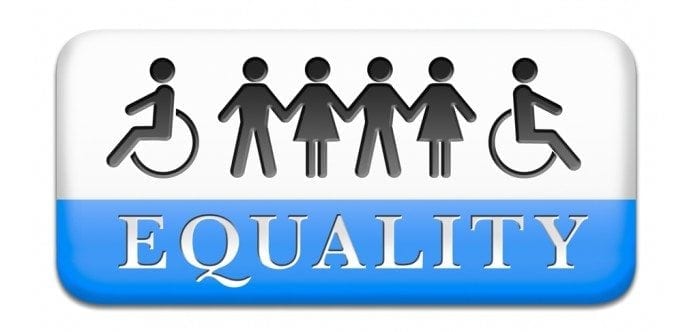 Microsoft conducted a study of Millennials (those born between 1980-1992) and Baby Boomers (those born between 1946-1964) and asked both about Internet safety regarding fraud and financial information.  The results we very interesting displaying that Millennials were more concerned of fraud and scams on the web with their personal documents; between 2%-18% higher than the concerns of the Baby Boomers.  The overall result was 75% were concerned about fraud/scams via the web.  It showed that 84% of Millennials safeguarded their devices while 98% of Baby Boomers safeguarded their personal information.
This is one of many studies that show even though Internet usage is on the rise there are still looming concerns of safety and protection over personal documents.  This is the main reason that so many individuals still want a paper-based document system.
Lou Fioritto, the co-founder and co-owner of Braille Works and blind since birth, sees the benefit and ease of having an accessible web-based program to access to his financial data.  However, when making financial decisions he wants to be able to have a tangible Braille document to reference.  This is common among many people across the board regardless of their ability level.
Remember accessibility is also about equality.  If a business is in the practice of sending hard-copy statements to non-disabled customers they must be willing to allow a customer with a disability the same sense of security and privacy.  Alternative format statements and information should be accessible if requested by the consumer.
The Highest Compliance Standards for Accessibility
We offer section 508 remediation of online documents, Braille, large print, and audio that are ADA compliant and meet BANA standards.
Data Security: PCI 2 compliant, ISO 27002 compliant, data encryption and 24/7 secure electronic file transfer.
Disaster Recovery: Agility recovery subscriber, Iron Mountain off-site data backup and continuity of operations plan.
Accessibility: Section 508 compliant, ADA compliant and BANA Standards.
Don't miss out on new clients for not being accessible.  We can help open the door to over 38 million Americans and more worldwide.  Contact our Financial Services Team today to discuss your project or give us a call at 1-800-258-7544 anytime.  We welcome the opportunity to discuss your specific marketing needs and the quality solutions we provide.

Additional Resources
Tags: 508 Document Remediation, Accessibility, audio, bank statements, banking, Braille, large print, Section 508 Compliant Documents


Categorized in: Accessibility, Health and Wellness, Informational

This post was written by Braille Works