Low Expectations Limit People with Visual Disabilities
Published on
The expectations we put on others can encourage the pursuit of great things or hinder the growth of an individual. Unfortunately, the latter is true for many people with visual disabilities.
That's regrettable, too, because someone else's expectations shouldn't limit people with visual disabilities – or any disability for that matter.
Let's look at what happens when we don't lower our expectations or impose limits on other people's abilities.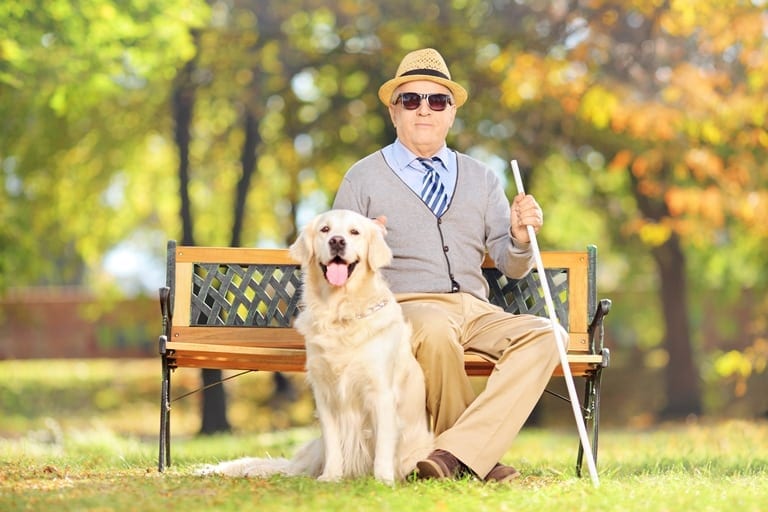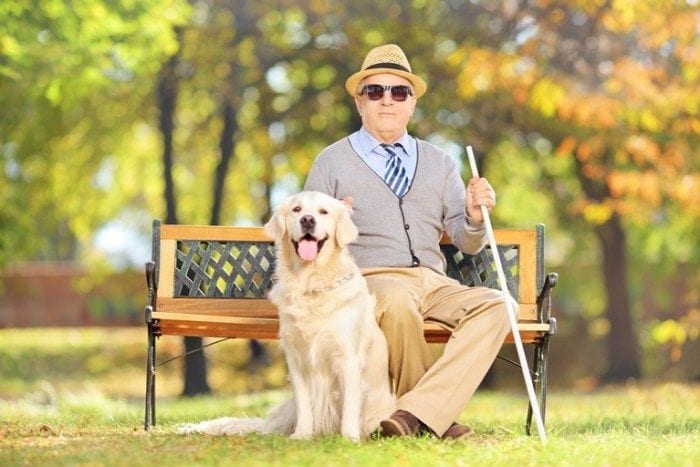 Don't let low expectations limit the ability of someone who is blind
When we think of someone with blindness and their incredible accomplishments, we often think of Helen Keller. Though she accomplished a lot in her life, the remarkable achievements of people with blindness don't start and end with her. There are many people who have a visual disability, both before and since Keller, who have accomplished great things by anyone's standards. Others didn't limit their expectations of these people and that's allowed them to excel.
Here are a few examples of people who weren't limited by lowered expectations.
Daniel Kish
Daniel Kish is the "real-life Bat Man." He was born with a rare form of cancer called retinoblastoma. The removal of his retinas at 13 months of age saved his life but left Kish completely blind.
Around the age of 2, Kish started clicking his tongue and, over time, was able to move about freely when making this sound. Luckily, Kish grew up in an environment that encouraged self-reliance, and his mom never discouraged his clicking. These clicks, which Kish later realized is echolocation, allowed him to get around on his own and even ride a bike.
This environment of high expectations led to a successful and self-reliant life. Kish achieved many goals, including the "most likely to succeed" vote in high school, leaving college with two master's degrees, and starting a foundation dedicated to helping people with visual disabilities. A division of World Access for the Blind, Visioneers teaches people with and without sight how to use echolocation while also educating the world about the "strengths and capabilities of blind people."
We encourage you to learn more about Kish and his Visioneer friends and students, who are also #BlindNotBroken, to enable you to check your lowered expectations at the door.
Haben Girma
Haben Girma's accomplishments seem never-ending. She graduated from Harvard Law and is a human rights lawyer, speaker, and author. Oh, did we mention she's deafblind?
Girma shared her experience of trying to find a job after her second year of college. She sought a job that leveraged her strength as a public speaker and landed an opportunity to give tours of Alaska's Capitol Building. The employers knew about her racial status, deafness, and need for assistive technology, but they didn't realize she had a visual disability.
When Girma arrived for orientation, her employer said they'd made a mistake, and she couldn't work for them. Their reasoning? The position was meant for Alaskan residents. She argued that they knew that before hiring her. Girma's paperwork showed her as a resident of California. She'd even interviewed over the phone because of her location. Clearly, this was not an oversight. They couldn't handle her white cane. The employer didn't know how to accommodate someone with a visual disability.
Girma discusses encountering rejection after rejection because of her blindness. Employers put their own biases and expectations on Girma without ever giving her a chance. After a discouraging search, she finally found a job. The manager of a local gym offered Girma a part-time front desk position. Girma's new boss wasn't bothered by her visual impairment and took time to teach Girma everything she needed to know to help the gym's customers.
Girma writes an excellent reminder for us all: "Employers are missing out on numerous talented, responsible, and driven workers. Avoid assumptions about what people with disabilities can or can't do."
Lou Fioritto
Last but certainly not least is our favorite white cane user, Lou Fioritto.
Our very own co-founder has been blind his entire life. But, largely due to his mother's high expectations, Fioritto gained the confidence and skills he needed to succeed in life.
Though not your average Joe, Fioritto doesn't boast the accolades of our previous examples. However, he does provide a great example of what someone can do when their abilities aren't limited.
His mother insisted he attend school, and she even took the time to braille his learning materials so he could keep up with his classmates. Fioritto has an ear for music and played the clarinet in his high school's marching band. A spirited teenager, Fioritto never let his lack of sight get in the way. He pulled pranks and even took a few turns driving with his friends.
Finally ready to grow up (as much as Fioritto could – he's still a kid at heart), he began his career in 1969 with the Internal Revenue Service (IRS). For 11 years, Firoitto excelled in his government position and, afterward, held various sales and management positions. Then, in 1994, he and his wife, Joyce, founded Braille Works. The process of starting a document accessibility company is worth a read but, since Fioritto has already told that story, we'll let you read it here.
Realizing the truth about people with visual disabilities
Next time you encounter someone with a visual disability doing the same things as someone with sight, check your expectations. If you find yourself amazed, ask yourself why.

Make sure you're not unknowingly limiting the ability of someone else, or yourself, by having low expectations. The loss of a sense, like sight, might be hard to understand, but the reality is millions of Americans are thriving with visual disabilities.

Tags: Blind, Blindness, Daniel Kish, echolocation


Categorized in: Accessibility, Health and Wellness, Informational, News and Events, Opinion

This post was written by Braille Works