What Life Is Like When Braille Works is Your Document Accessibility Department
Published on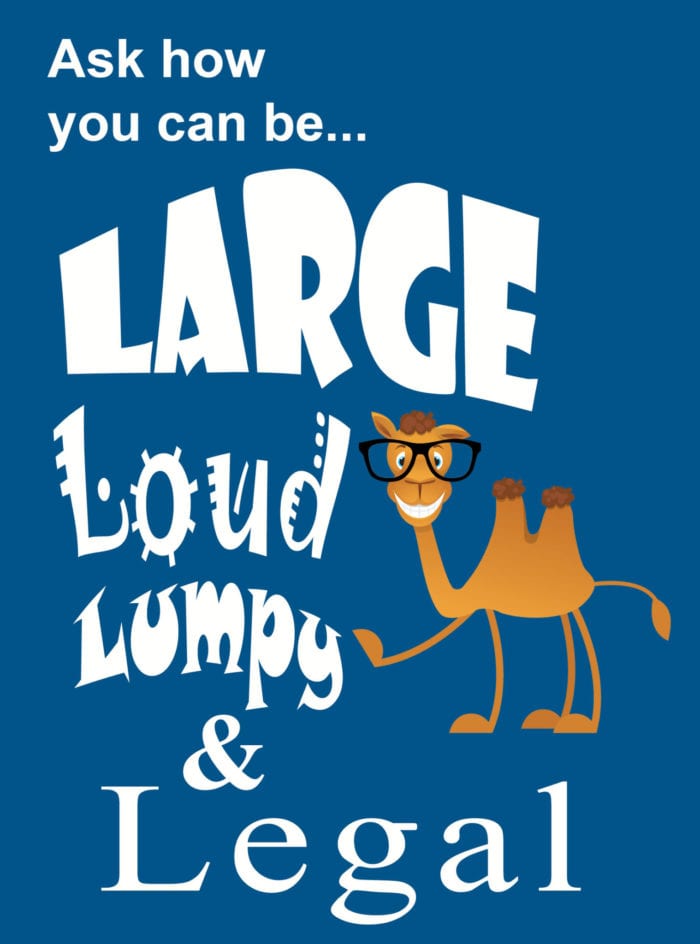 Accessibility is a serious business. We have fun with our light-hearted document accessibility mascot, Seymour. But, at Braille Works, we're serious about accessibility. It's important to be serious about accessibility when you're the provider of alternative format statements and notices for the largest banks in North America, federal government agencies, and healthcare/insurance companies.
Our technology is second to none; albeit proprietary. Our IT security is state of the art. Our programming and automation departments are continually making advances to streamline the transcription and production processes. We house more than 30 commercial braille embossers with factory-trained technicians and an impressive parts inventory in our facilities. Our team members are certified in braille transcription by the Library of Congress. Our document remediation department is one of the most skilled and highly trained teams on Web Content Accessibility Guidelines (WCAG) and PDF/UA compliance that you'll find anywhere. We have in-house training facilities, full time IT/IS staff, and the capacity to handle all of your document accessibility needs. Therefore, Braille Works is your ideal document accessibility department.
Law
When you decide to provide accessible documents, you include as many people as possible in your organization. And we applaud you for that!
But, another major reason for supplying alternative formats is so you're in compliance with the law. While increasing your market reach is a financial benefit to your organization, you are also complying with local, state, and federal laws. Trust us, these laws are fluid and at times complicated to understand. Relax, this is where Braille Works has you covered.
One major benefit Braille Works provides is making sure you're in compliance with the most current laws and practices. We have an Americans with Disabilities (ADA) expert on staff, Section 508 compliance specialists, and Project Managers that keep up with relevant information for their departments. We make it a point to follow the proposed legislation and ramp up for new and amended laws.
Fun Fact: We produced WCAG 2.1 AA documents before it became the industry standard. How is that for staying ahead of the curve?
Equipment
Have you priced a braille embosser lately? Or licenses for the software you'd need? How about the staff training for a certified braille transcriptionist? It's expensive! And, on top of that, you'd need people to maintain, troubleshoot, and fix the equipment and software.
Related: Saving Time, Saving Money: "Can we buy a braille printer and just do this in-house?"
Braille Works takes care of all of that for you. We have over 30 high-speed braille embossers, 25 high-volume printers, Text-to-Speech (TTS) audio, programmers, and technicians in-house. (Yes, we're bragging.) The benefits of having all of this means that we're never at a production stand-still. If an embosser goes down, we have someone here to fix it and several more embossers ready to go. That also means there's almost no risk of your deadlines being pushed back.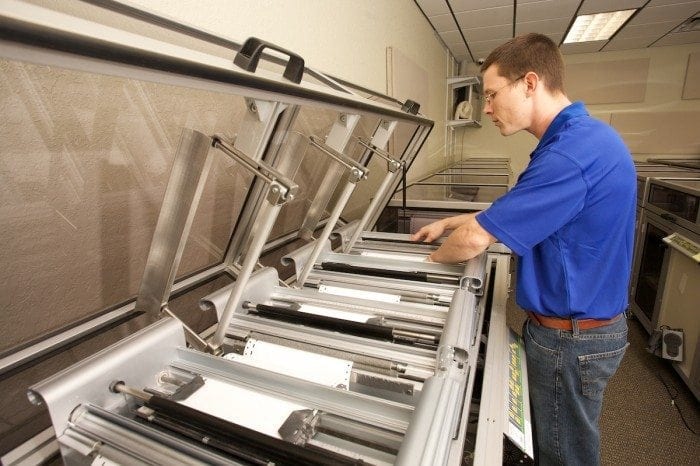 Turnaround
Speaking of deadlines, we're sure that you're also curious about our turnaround time. We want to meet everyone's desired deadline. However, some just aren't feasible and there isn't a fixed turnaround time. The time frame is dependent upon the complexity of the project. Luckily, we have an extremely helpful sales team and nearly 200 dedicated employees (and still growing) that will do everything they can to meet your deadline. So, chances are we'll be able to work with you and provide the reasonable turnaround you need.
Quality
Why are we talking about quality? Aren't all accessible documents created equal? Au contraire, mon ami. They are most certainly not.
Storytime:
Our co-founder, Lou Fioritto, dined at a popular chain restaurant a while ago. He asked for a Braille menu and, to his delight, the restaurant had one. However, he started reading the menu and quickly realized it was a glob of text. There wasn't a table of contents, there weren't section headings, the menu items weren't separated in any way, and everything ran together. It was pages of one large paragraph with all of the menu's information on one running line which made it impossible to enjoy the meal selection process. He finally gave up and asked someone at the table to read a few menu items to him so he could choose.
This story is only about one accessible format. There are endless stories like this that encompass all accessible formats and we're not ok with that. Braille Works strives to make our accessible documents as user-friendly as possible. We take the time to format your documents in an easy, logical order that will make sense to anyone; giving you the peace of mind knowing your customers are getting the best accessible documents possible.
Etc.
Over the past 29 years, we've done both small and large projects. We've worked with people on one small, special project. We've also worked with major institutions on large, recurring jobs that require extensive contracts, tight security, and automated file transfers. And, we've done everything in between.
We've also learned to plan ahead. Our extensive Disaster Recovery Plan (DRP) and off-site recovery location have us ready to keep production moving in case of an emergency at our main facility. Luckily we haven't had to use this plan… yet.
"What else can Braille Works offer," you ask? Well, we're glad you did! We're here to answer all of your questions. Our sales team and experts are available to answer your questions during our normal work hours.
The Braille Works Difference
With twenty-nine years of accessible document production experience, Braille Works is an excellent choice for your document accessibility department. Reach out to us today and let us start making your documents accessible.


Categorized in: Accessibility, Informational
This post was written by Jessica Sanders