Social Media for the Visually Impaired
Published on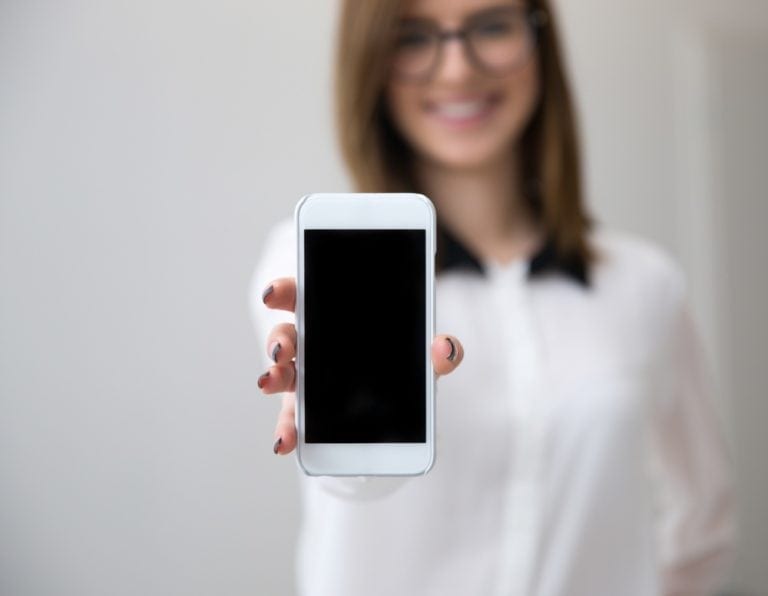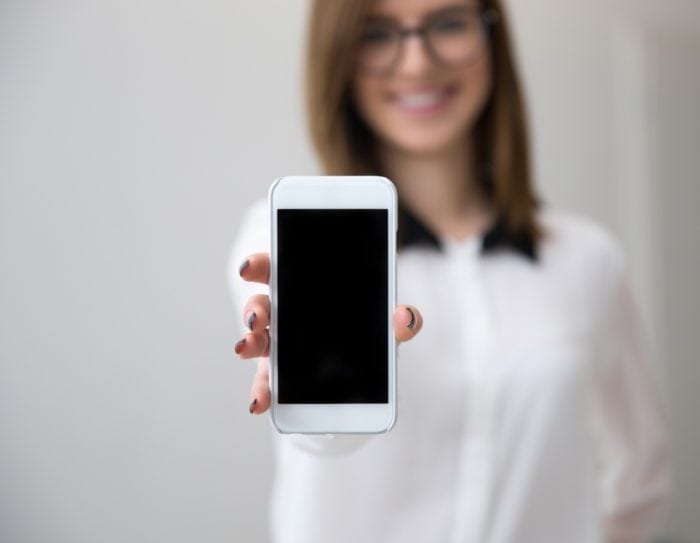 It seems like the whole world is on social media, but what about people with visual disabilities? Do people with blindness, low vision, and other visual disabilities use social media? Yes! Screen readers and other accessible technology have made it easier than ever for people with visual disabilities to comment, like, share, and create content on social media.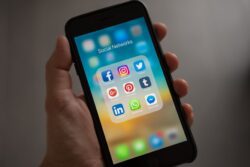 According to a Facebook accessibility research report, "people with visual impairments comment and like photos [on Facebook] as often as people who did not [have a visual disability]." But the largely visual nature of social media—which is filled with videos, photos, memes, GIFs, and emoji icons—does present unique challenges for people with visual disabilities.
This is where you come in.
Should your company (and you as an individual) worry about making social media more accessible? Yes, again! Customers expect to engage with brands on social media for marketing and customer service. Inaccessible content on social media is a barrier to equal access to communication for your customers with visual disabilities.
This isn't only about best practices. It's also the law. Social media falls under Section 508 of The Rehabilitation Act of 1973 for government agencies and organizations that work with them. But, even non-government entities need to make their social media content comply with the Americans with Disabilities Act (ADA) standards for equal accessibility. Not only will this keep you in compliance with accessibility guidelines, but it will also ensure that you are including all of your customers equally.

Make photos on social media accessible.
Imagine posting a picture of your company's newest location or product, only to discover many of your customers couldn't view it. This is what happens when a person with a visual disability interacts with a photo that doesn't have descriptive text included in the post.
To make photos accessible for screen readers, always include alternative text, also called alt text, in your posts. Be sure to mention the names of people tagged, the location, and any other important details in the photo. Options for customization on modern devices and social platforms have come a long way, so adding this info is easier than ever!
#Don'tUseAllLowercase
Hashtags are an important part of social media usage. As such, they shouldn't be overlooked when optimizing your posts for accessibility. The best way to make sure your hashtags are clearly communicated is to use #CamelCase. Capitalizing each word in your hashtags allows screen readers to accurately understand what they say. This is also helpful for people with visual and cognitive impairments, like low vision and dyslexia.
Transcribe memes and GIFs.
If you're not quite sure what a meme or GIF is, don't worry. A meme is simply an image, with text overlaid, that is widely shared on social media. They're often humorous in nature. GIF stands for Graphics Interchange Format, and it's a small clip of video that auto-loops.
You've probably experienced both in your personal social media feeds. They dominate conversations in social media. They are so commonplace that both Twitter and Facebook have a GIF option built right into the platform. In recent years, many brands have taken a more casual approach to their online communications. It's common to see companies put their spin on trending memes and share them on social media.
For people with visual disabilities, memes and GIFs are often not available because screen readers can't interpret them. That's because screen readers view memes and GIFs as images and cannot read the words included in the image. Similar to a traditional photo, you can make memes and GIFs accessible for your customers by adding a caption in the text. Here's an example:
Remember that screen readers translate emojis literally.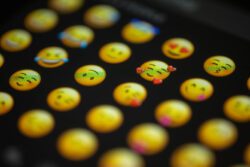 Unlike photos, GIFs, and memes, screen readers can read the little icons that seem to pop up everywhere on social media. They're not exactly uncommon in emails either. But, technology has not caught up with culture yet, and screen readers provide literal translations of emojis. This means that a Facebook post such as this:


will read "Is it Friday yet [face with tears of joy] [face with tears of joy] [face with tears of joy]."
It's clear that emojis lose some of their whimsical nature in the translation. That doesn't mean you shouldn't use them, but be aware of how many you use and how often.
#A11y in platforms
Fortunately, social media platforms are working to be more accessible.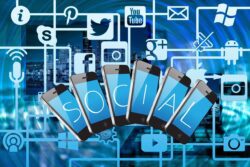 Facebook
Facebook released AI-powered automatic alt text to all screen readers. Additionally, their accessibility statement discusses keyboard shortcuts, closed captions, and assistive technology questions. They give tips for using both the feed and messaging. There's even a Meta Accessibility page you can like to stay up to date on accessibility developments.
Instagram
Instagram's accessibility features also include automatic alt text, which can be edited before posting. This platform has always been focused on visuals whether it's photos or more commonly now, videos. So, we can see why compatibility with screen readers is necessary. Anthony Ferraro, a Paralympian with blindness, frequently posts stories and feed videos about his travels and daily life for his 214k followers. Lucy Edwards, a content creator, also posts regularly about life with blindness for her 136k followers.
Snapchat
Snapchat does not offer much support in the way of accessibility. Their support page doesn't discuss accessibility or how to use the platform with screen readers or other assistive technology. Snapchat is one of the most frequently used apps by Millenials and Gen Zers but its accessibility game is still lacking.
TikTok
Over the past couple of years, since 2020, TikTok has become extremely popular with the younger generations, especially Gen Z. This video-focused social media platform allows for people with various abilities to enjoy its content through the use of auto captions. Some of its current accessibility features include text-to-speech, animated thumbnails, and photosensitivity toggles.
Tumblr
Hashtags on Tumblr help people with visual disabilities. If content is tagged with #captioned or #uncaptioned, a user with blindness or other visual disability can simply click on the hashtag and interact with all of the captioned content. They can alternatively filter out all uncaptioned content.
Twitter
Twitter has AI-captioning for images, however, it is up to the individual user sharing the content to turn on this setting. Their accessibility features page discusses available support for people with visual, auditory, mobility, and cognitive disabilities. The Twitter Accessibility profile, @TwitterA11y, posts accessibility industry news and company accessibility updates.
YouTube
Google-owned YouTube is compatible with screen readers. They have an accessibility page detailing how to use YouTube with a screen reader. Their app accessibility page provides instructions on how to search, upload, and delete videos on Androids, iPhones, and iPads. Their accessibility features allow creators of all abilities the chance to succeed on the platform. For example, Molly Burke, an influencer with blindness, has nearly 2 million subscribers. Tommy Edison, a content creator with blindness, has channels that share his film reviews and his podcast with his nearly 750,000 combined subscribers.
Do your part to make social media more accessible.
Limiting emojis, adding captions, and using the hashtag #caption are simple ways to make your social media more accessible. Here are a few more things you can do:
List alternative means of contact, such as your phone number or a "Contact Us" link, on your social media platforms.

Add hashtags and mentions (@example), at the end of a post. This makes your content read clearly for screen readers.

Avoid overuse of acronyms, abbreviations, and "text message" language unless it's very common, such as LOL.

If you're linking to a PDF document, make sure it follows the Web Content Accessibility Guidelines (

WCAG)

standards and is accessible to the reader.
Social media is used by billions of people worldwide. In fact, the majority of people in the world use social media. It's how people communicate, shop, learn, and so much more. Make sure you're including all of your customers in your company's social media by making it accessible.
Tags: Accessibility, Visually Impaired


Categorized in: Accessibility

This post was written by Braille Works