We Have a Request for ADA Accessible Statements; Where Do We Start?
Published on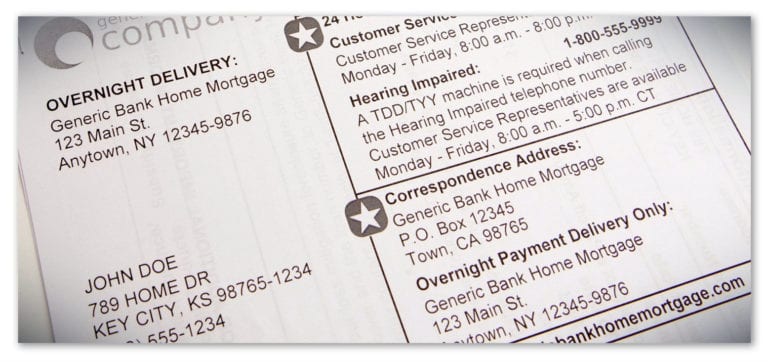 Chances are one of your customers has requested a statement in an accessible format like large print, braille, or accessible PDF. This is new because, so far, everyone has been happy with their regular statements (but have they really?) and you've never had to think about accessibility. Where do you start? What are your next steps?
Don't Panic
There might be a bit of panic in the air, especially if this is the first request you've received. You may be worried that your organization will join the long list of others engaged in the Americans with Disabilities Act (ADA) litigation. Don't worry, if you handle the situation properly you can satisfy the ADA laws and make your customer happy.
Unlike the accessibility requirements for equal access to digital media, websites, and public attachments, the person with a disability or their representative must request accessible statements. This means you can take a deep breath, meet the client's accessibility needs, and remain in compliance with the law.
Say and Do the Right Thing
The appropriate response to a customer requesting an accessible statement is honesty. This may be the first request like this that you've received. Let them know that you're happy to provide them with a statement they can read and ask to learn more about what they need. This response lets your customers know that you're willing to work with them.
Unlike websites and PDFs that need to be ADA compliant at all times, the person with the disability or their representative must request accessible statements and other printed documents. This gives you some time to find the right company which is the key to ADA compliance. Once you know what type of accessibility the client requires, you can move forward with requesting quotes.


Next Steps
It's time to find a company that provides reliable accessible documents. With the rise in ADA lawsuits, "compliance companies" and "remediation companies" have saturated the market. So, how do you pick the right one? Look for the organizations that have been in business since the ADA laws took effect; not just when the courts began enforcing them.
The ADA was signed into law in 1990, so you'll want to look for a company that has been a leader in ADA accessibility for more than 20 years. A strong foundation with a knowledgeable staff is key to your company getting ADA compliance right the first time. This is important because your organization is liable for the documents your document accessibility partner produces.
What you want from a Document Accessibility Partner
In most cases, you'll research companies and send out samples to get a quote. Remember that not all quotes are the same, so really look at the company first and the quote second.
The statements your customers receive must be easy to read and organized in a way that makes sense. Imagine getting a billing statement with jumbled numbers and balances that don't add up. You'd contact that company right away for a more legible statement. This is a common issue in some formats that accessibility companies provide.
What level of security and measures is in place to ensure your customer's sensitive information remains uncompromised? It is important to know if the statements are processed in-house or sent to a third-party provider. If the company sends them out, ask for the information on the third-party as well.
Your customers rely on the opportunity to read their statements and pay their bills without acquiring late fees. So, turnaround time is of the utmost importance. Make sure you find a document accessibility company that can turn your documents around in a reasonable timeframe.
Finally, all of the above boils down to the fact that experience matters. Find a company with a proven track record of providing quality documents in accessible formats.
Get the Ball Rolling
There's no better time to start than now. Reach out to Braille Works and find out how our quality, security, and experience are a great fit for your company's accessible documents. We can both provide a quote and help streamline the process for the next request for accessible statements.

Categorized in: Accessibility, Banking, Government, Informational
This post was written by Jessica Sanders