Role Play for Bankers- Reaching Out to the Blind Community
Published on
Synergizing, team building and customer-focused training have become critical tools in providing exceptional customer service.
When all departments are working together as a team with a unified message the brand is stronger.
Teamwork allows everyone to elevate toward a common goal to improve sales and client service.
When clients feel that they are understood and respected, they have greater trust in a company.
We designed this role-play scenario specifically for the banking, financial and mortgage industry. Imagine for a moment replacing accessible reading materials like Braille or large print that are used by people with visual impairments with traditional print used by fully sighted individuals.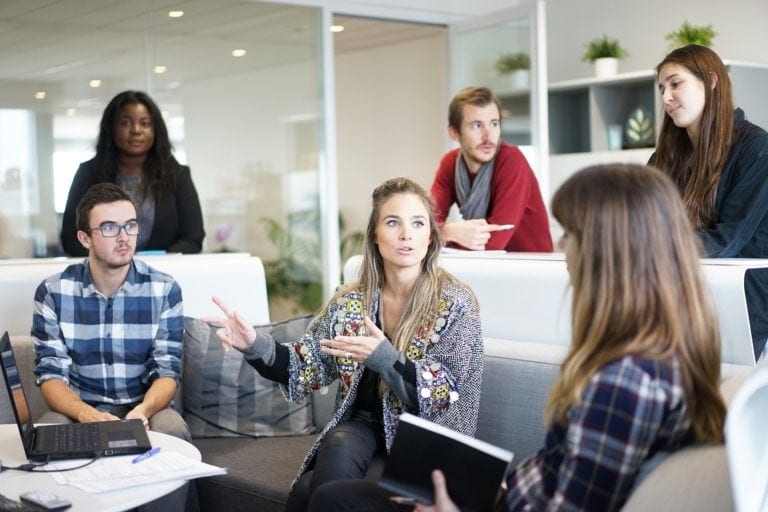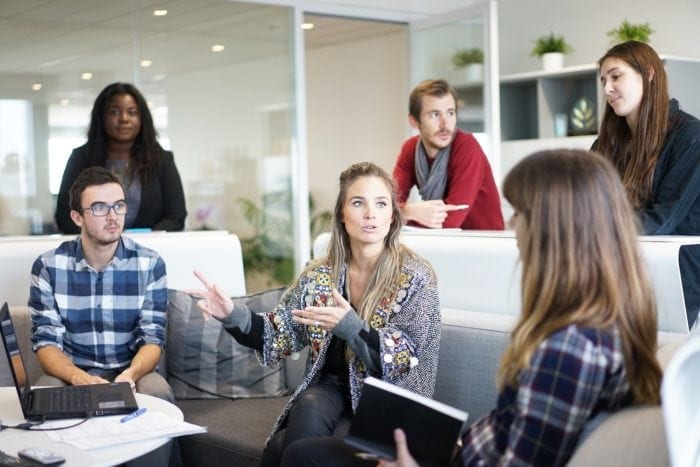 Print? What? Nobody uses print…
Role-play: Sighted Customer (C) / Customer Service Representative (CSR)
C: I am interested in opening a bank account. Can you please provide me with some information?
CSR: I would be happy to help you. Here's some information in Braille. Please ask me if you have any questions.
C: Do you happen to have these documents in standard print?
CSR: Well, we don't have a lot of clients who use print. I am sorry; we cannot accommodate you here. However, if you have access to a computer we have all of our information on our website.
C: Yes, I am aware of your website, that is why I am here today. When I accessed your website it was a nice overview and appeared accessible; until I tried to access the attached forms. The forms would not open in a format that I could read, they were written in some code of letters and numbers.
CSR: Really, you cannot access the information on our website, either? We were told to instruct all people needing print documents to visit our website.
C: Since, you are unable to accommodate my needs I guess I have no choice but to go to another bank.
Now let's switch print to accessible formats used by people with visual impairments
This role-play scenario seems highly unlikely, right? Change printed materials to Braille, large print, audio or 508-compliant PDF Documents via digital web accessibility. Now, how probable does this scenario sound?
Replace, requesting interest on information for a bank account, to one of the following:
Investment Options
Monthly Statement
Mortgage Document
Truth in Lending Statement
Retirement Plans and Programs
Equity Loan
Business Account
FDIC Information
Settlement Statements
Marketing Materials
Do these scenarios net a different outcome from the initial, "unable to accommodate"? If the answer is, "No." You might want to consider the following scenarios.
Customer leaves, and he/she has some choices:
The customer takes his/her business to a competitor.
The customer shares with others; they were denied equal access to your business and products.
Customer contacts the Department of Justice and/or Office of Civil Rights and files a formal effective communications complaint.
Customer knows their rights in accordance with the Americans with Disabilities Act and The 1973 Rehabilitation Act, and in addition to lodging a formal complaint for ADA enforcement, they also contact an attorney to sue for violating his/her civil right to equal access and accessibility.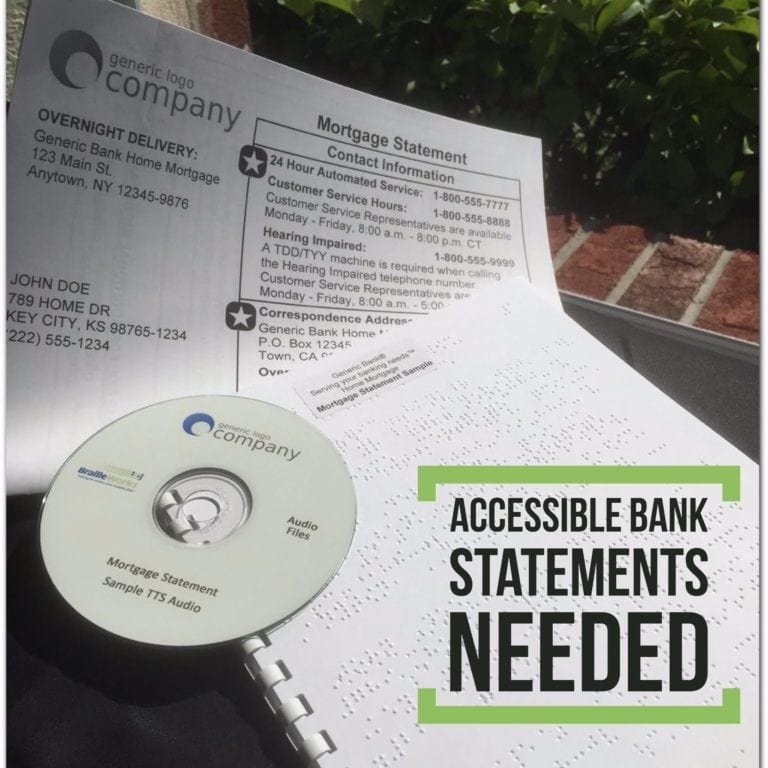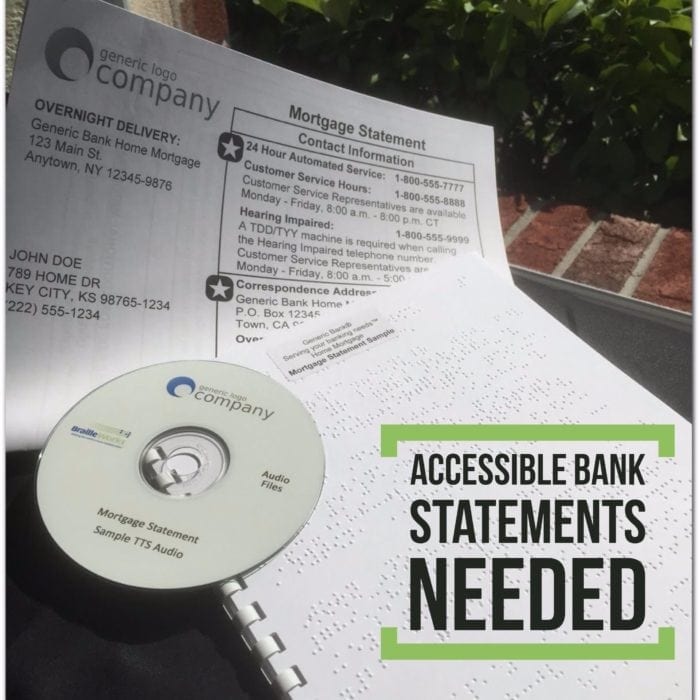 You participated in this role play scenario and have some choices, as well:
Ignore this, because, "Not that many people read Braille or require an alternate format."

Fact: In 2015 the CDC reported that 14 million Americans 12-years of age and older have uncorrectable vision and are visually impaired (even with glasses)
Over 20 million Americans age 40 and over have cataracts (many requiring large print documents)
As the population ages and diabetes rises in Americans these numbers are expected to double in the next 5-10 years according to the CDC.

Take action: Become ADA compliant; create a niche for the over 20-million Americans who need your services today and tomorrow.

Become a champion for accessibility, simply by following the intention of ADA guidelines.
Build trust with consumers, their families and friends.
Make ADA Accessibility the expectation, not the exception.
How your bank can become ADA compliant with braille, large print, audio, and accessible online documents
Contact us today to learn how simple and affordable it is to provide accessibility and alternative format documents to your clients and potential clients.
Additional Resources
Tags: accessible banking, Accessible Documents, Accessible Marketing, bank statements, banking, Blind, Braille


Categorized in: Accessibility, Banking, Informational

This post was written by Braille Works