New to Accessibility? Start Here.
Published on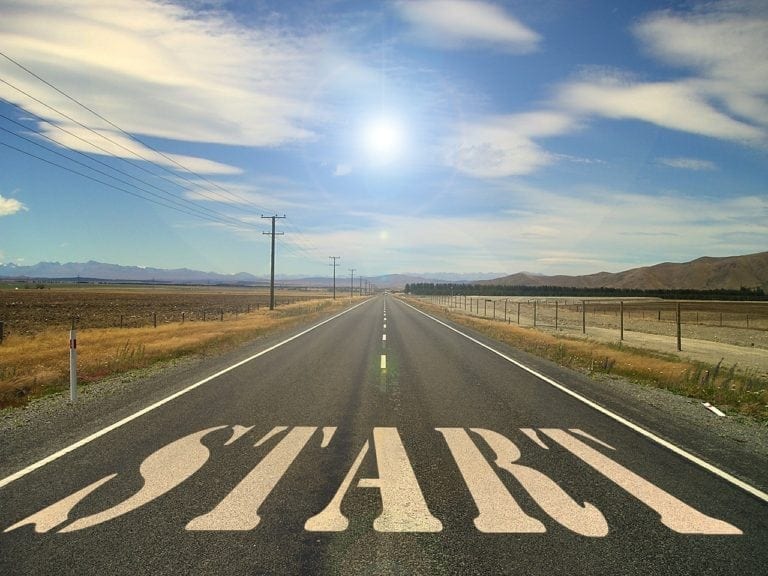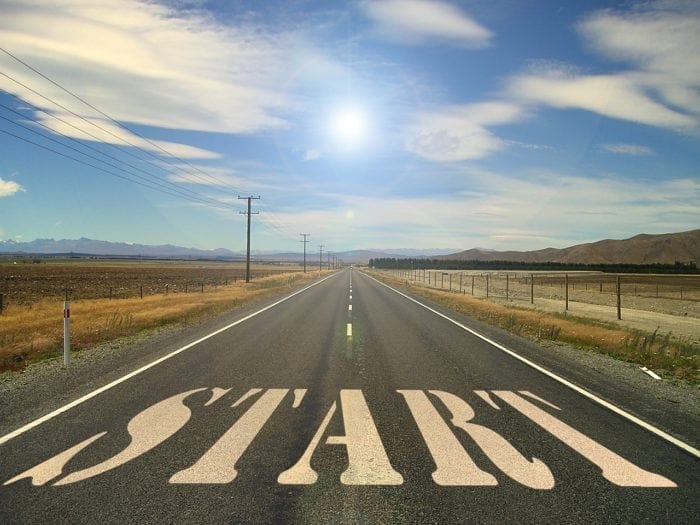 The topic of accessibility compliance can be overwhelming, especially when you're new. Thankfully, accessibility compliance doesn't have to be scary. All you need to do is take the time to learn, plan, and execute a strategy.
Together we'll look at what that involves so you can get started on this important journey.
Get to know the laws.
One of the most helpful things you can do when tackling something new is learn as much as you can. This certainly applies to accessibility compliance. However, learning shouldn't stop once you have a good understanding of applicable laws because they can change quickly.
Let's look at a few of the most common laws.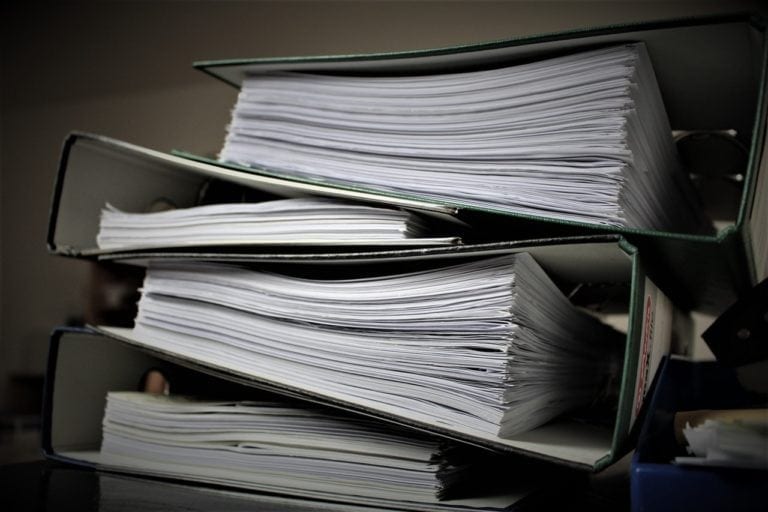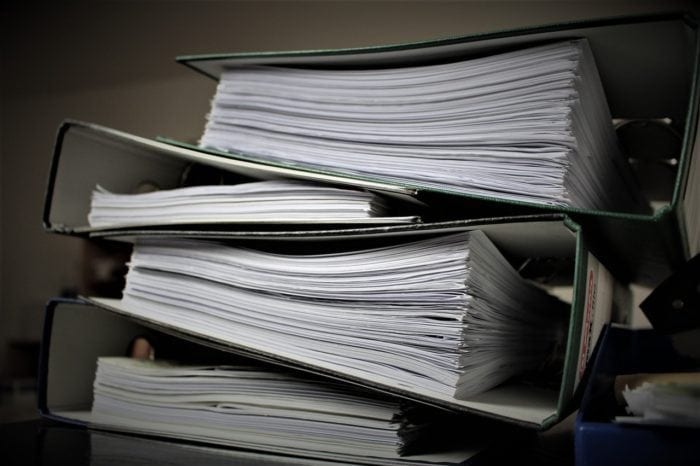 American Disabilities Act (ADA)
This 30-year-old law is often overlooked.
According to the ADA National Network, the act is "…a civil rights law that prohibits discrimination against individuals with disabilities in all areas of public life, including jobs, schools, transportation, and all public and private places that are open to the general public."
The ADA is broken down into titles covering employment, public accommodations, telecommunications, and other solutions to accessibility barriers. It applies to organizations that don't receive federal funding.
The Rehabilitation Act of 1973
This law prohibits discrimination based on disability. The Rehabilitation Act covers employment, education, removal of barriers, information communication and technology (ICT), and government procurement.
All federal agencies, programs receiving federal assistance, and contractors engaged in business with federal agencies must abide by this law.
Section 508 Amendment
Section 508 is an amendment to the Rehabilitation Act of 1973. It deals with digital content such as websites, email, and electronic documents like PDFs.
Government agencies and organizations that do business with or accept funds from a government agency must follow Section 508.
Ask for help.
If you're not entirely sure how to proceed, ask for help.
An accessibility consultant provides guidance on the best ways to include people with disabilities. Luckily, there are consultants that specialize in specific areas of accessibility compliance. Some of these areas include physical barriers, communication barriers, and understanding laws that apply to your organization. So, there's probably an expert who has dealt with a situation similar to your needs.
Look for reasonable modifications.
If you have a physical location, it's important to ensure everyone has access. Survey your organization's structure both inside and outside for possible barriers that could be turning away clients.
Ask yourself, is there enough open space that it's easy to navigate? Is there an alternative to stairs such as a ramp or elevator that people with mobility disabilities can use? Also, can everyone reach and use the bathroom's toilets, sinks, and towel dispensers?
Asking these and similar questions helps you identify areas of improvement around your organization's facility.
Audit your communications.
Court rulings have clarified that "barrier" doesn't just mean a physical obstacle. It also applies to inaccessible communications.
The best way to start is by making a list of all your public-facing communications such as invoices, contracts, brochures, and other marketing or sales materials. These will need to be available in accessible formats like braille, large print, audio, and accessible PDF.
It's important to have a variety of accessible formats because every person is different. What may be accessible for one person with a visual impairment may not be for the next.
Make sure to include print and digital information in your list.
Update your accessibility statement.
Many companies have an accessibility statement that addresses employment and hiring. Update this statement to include how you're addressing the needs of people with disabilities. Also, make sure to include contact information for someone in charge of your organization's accessibility efforts. This allows people to let you know when they encounter barriers. Otherwise, people with disabilities won't have a way to get this information to the right person meaning issues will continue to be unknown and unresolved.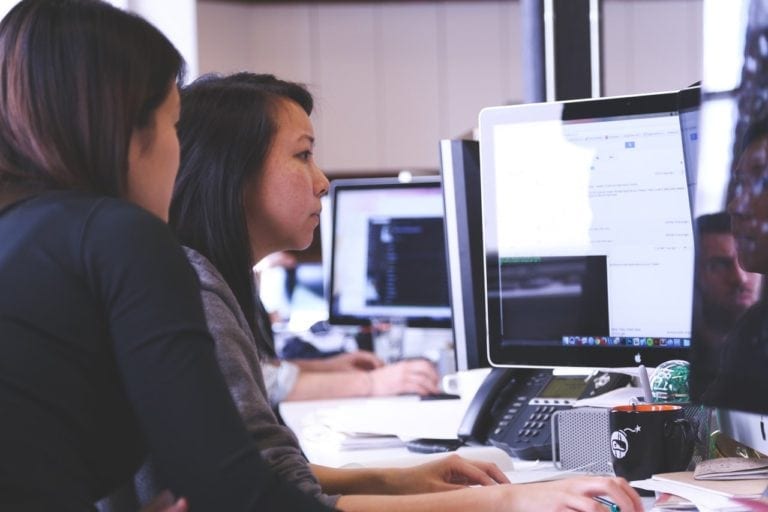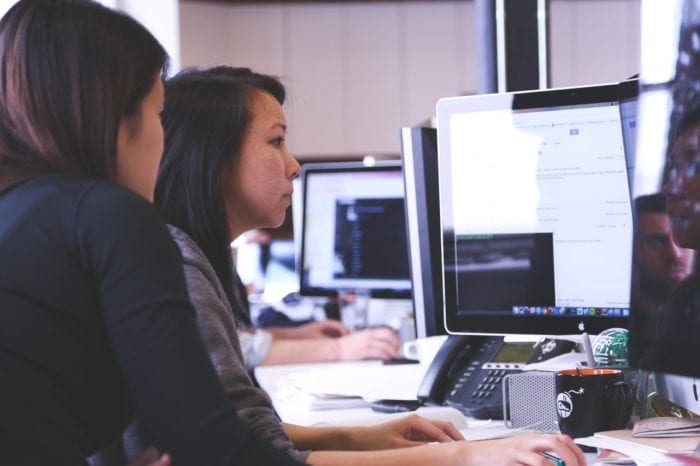 Create an accessibility plan.
Now that you've become familiar with the laws, surveyed your location for modifications, and audited your communications, it's time to create your accessibility compliance plan.
Start your plan. Compile your notes and start making your accessibility plan. Figure out the order of importance for your accessibility improvements.
A timeline for implementation. How long will it take to redesign your lobby or have all your documents converted to accessible formats? Break your accessibility compliance projects down by hours and create a reasonable timeline for completion.
List your accessibility partners. Accessibility is not a one-person job. Compile a list of your accessibility consultant's contact information who are part of your accessibility strategy. This shows that you're partnering with reputable companies that will improve your organization's accessibility.
More staff training. Many excellent customer service professionals have no experience helping people with a disability. But, it doesn't have to be that way. Training your employees to understand and assist those with disabilities will improve your customer service, benefitting your company. Also, ensure your employees know where to find your accessibility statement so they can refer to it when needed.

Move forward.
You have a solid foundation for implementing your accessibility compliance strategy. But remember this isn't a "one-and-done" process. Schedule time to reevaluate your plan, read through recent court rulings, and listen to suggestions so your organization can continue to include everyone.

Tags: Accessibility Compliance, Accessible Documents, document accessibility


Categorized in: Accessibility

This post was written by Braille Works