Is It My Job to Make Sure We're Section 508 Compliant?
Published on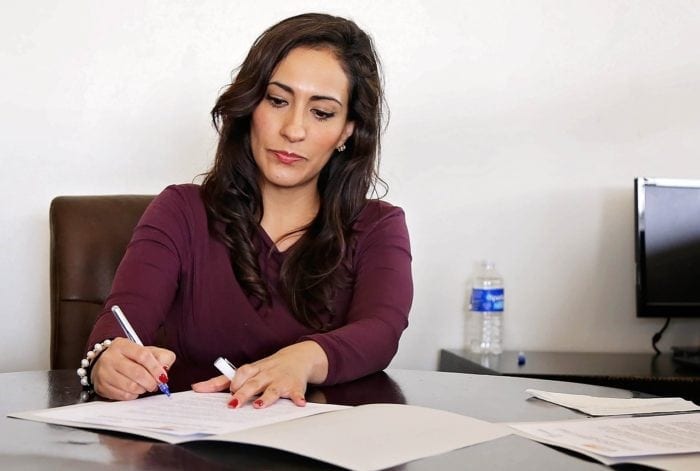 Do you work in finance, banking, HR, healthcare, customer service, legal, or other industries and are in a position that requires you to communicate with people? If you answered yes, then Section 508 of the Rehabilitation Act applies to you.
If you have a customer base or you work with federal agencies, or hope to, then you need to be 508 compliant. Being 508 compliant ensures that all of your customers and your clients have equal access to the materials which your company produces.
In January 2017, the Access Board updated accessibility requirements for Web Content Accessibility Guidelines (WCAG) 2.0 AA standard for web content and information communication technology (ICT). The Americans with Disabilities Act (ADA) safeguards equal opportunities for individuals with disabilities, while Section 508 furthers that equality by requiring electronic and information technology to be made accessible to people with disabilities.
It's your job. But what if your plate is full?
Now that we've established 508 compliance is your job, you might be wondering how in the world you are going to accomplish this task. The answer is surprisingly simple: choose an accessible document partner who believes quality accessible documents are a right for all customers.
Remember that you're liable for the materials that are produced from a third-party vendor. So, look for a partner with a reputation as strong as your own. A trusted accessibility company can create an effective plan on how you can achieve and maintain 508 compliance, to fulfill legal requirements and protect your reputation.
When should you start?
Congratulations on taking the first step, by learning about your legal obligations! Meeting Section 508 requirements involves a collaboration of efforts. The first step is to ensure your website meets the 508 WCAG 2.0 AA standards. Your web developer partner or internal team can help you with this.
For information on how to test for compliance, see our blog "Should You be Concerned with 508 Compliance Testing?"
Next, consult with an ADA accessibility company regarding attachments like PDFs; this is the step that people typically overlook. A reputable accessibility company can provide document remediation services and run the required compliance checks to keep your website legal and maintain your reputation.
What will all of this look like?
Communication should be the number one goal in meeting accessibility needs. An accessibility expert and web-designer can work together to create the perfect blend of branding, that is visually appealing while ensuring ADA and 508 compliance. You will need to be open minded to some changes, as elements such as font and color contrast impact accessibility. Keep your eye/eyes on the goal: providing accurate and accessible communication for everyone.
Section 508 applies to all electronic and physical information used in storage, communication, presentation, production and duplication on web, CD, audio, print, etc. The accessible version must be updated any time the other version is updated. Information that is not accessible makes it very difficult, for people with disabilities to obtain and use information efficiently.
Is Section 508 compliance your job?
Yes! And what an amazing task you've been given. You get to help your business be accessible to everyone and help your customers live more independently. And don't worry, you don't have to go it alone. We're here to help!
Tags: 508 compliance, 508 Document Remediation, Section 508 Compliance


Categorized in: Accessibility

This post was written by Clerise Phillip Samuel